Business
How to Create Your Event Name Badges & Tips to Be Prepared for Any Bump in the Road
Attention all event planning pros! Are you ready to tackle your next big event? Name badges are essential to ensure a successful and organized gathering. But do you have the tips and tricks to navigate any unexpected bumps in the road?
In this blog post, we'll show you how to create professional name badges as well as give you advice on how to remain flexible and prepared for anything that happens along the way. Get ready for a smooth, stress-free event!
Benefits of Event Name Badges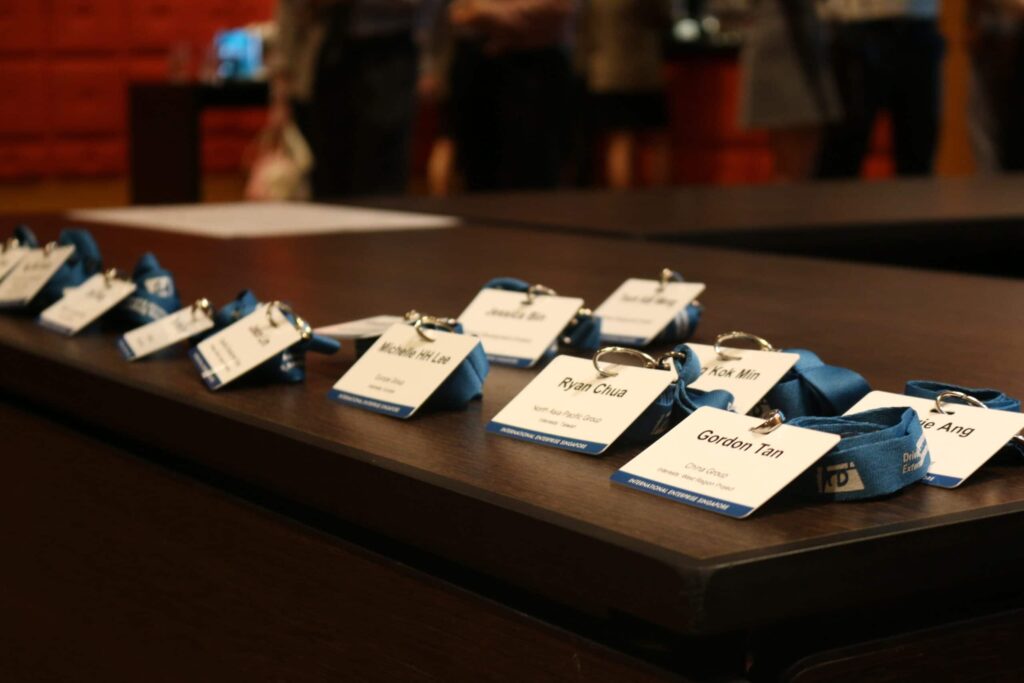 In the hospitality industry, event name badges are an essential component of any organized gathering. Not only do name badges help guests and hosts easily identify one another, but they also convey a sense of community and facilitate networking opportunities. By using name badges at events, participants are more likely to make meaningful connections since their identities will be much more apparent. Additionally, tangible name tags can help event staff quickly recognize guests facing issues or needing assistance during events.
Name tags offer a range of benefits both for attendees and for event organizers:
Build Brand Awareness: Properly branded name badges will not only display guest names but also the logo and colors of your business or organization, helping to increase brand recognition among attendees and across your organization's greater network.
Promote Open Discussion: Facilitate a feeling of community by giving individuals the opportunity to talk easily with their colleagues or presenters in person. Having visual pieces that clearly identify team members helps foster discussion between several different people who may not yet have faces to put with names.
Create a Professional Atmosphere: Uniformity in event appearance presents an image of professionalism that is appreciated by presenters, vendors, sponsors, and guests alike. Event planners can also use these labels as a way to flow from print collateral into real life experiences with whatever messaging they choose to include on their cards.
Streamline Event Check In Processes: Use customizable tracking and check in processes suited for your type of event enabling more efficient expediting and tracking attendance. Event staff can then spend less time dealing with overwhelmed crowds at check in lines and instead be redirecting that energy towards value added activities like networking or customer service engagement; like addressing any technical difficulties quickly without leaving anyone without access after all everyone's hard work in planning!
Printing Options for Event Name Badges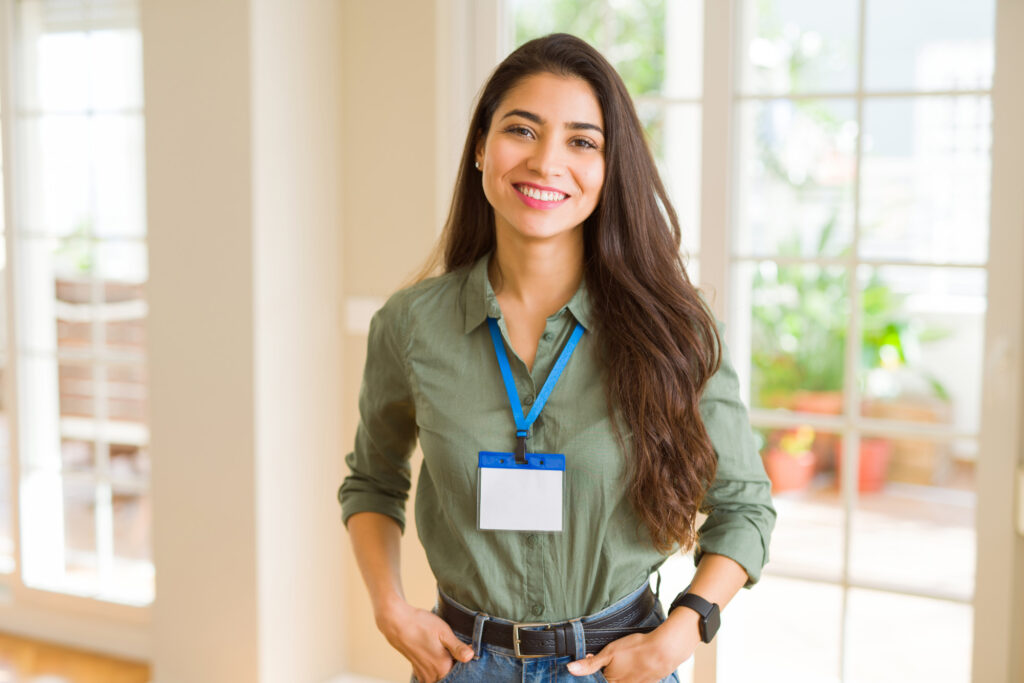 Printing them for events is not only essential to ensuring the security and professionalism of your guests; it also speaks volumes about the care and attention you are putting in to make it a success. When deciding on your event name badge printing method, there are several different options available depending on your budget, timeline and purpose.
The most basic and budget-friendly option is to simply print them yourself at home or at the office. Depending on the size and complexity of your event, this might mean printing off a single sheet of stickers, or it could entail getting an inkjet or laser printer and making larger batches for more participants. This approach is perfect for smaller scale events that don't require extra security measures like scan-able codes or other advanced features.
Another option is to outsource the job to a professional printing service that specializes in creating event name badges. If you don't have any specialized equipment available, then this route can bring added value since they will usually have several design options available as well as providing quicker turnaround times than attempting to print them yourself. However, this could come with added costs depending on how intricate you want the badges to be.
For larger events needing added security measures, it can be more beneficial to invest in an automated name tag printing system as this eliminates most user error associated with manual inputting information into individual printed sheets/slots plus easy integration with database software if desired (which virtually eliminates any room for human error). Automated systems can also help speed up registration which could reduce wait times significantly—something that a traditional printer set-up would not be capable of offering due its limited output rate per hour.
Whichever route you choose, paying attention to details such as font size/typeface, colors used, template layout etc., will all have an effect on how professional your end product appears so make sure that everyone involved feels confident that they have nailed down these finer points before committing!
Tips for Preparing for Potential Issues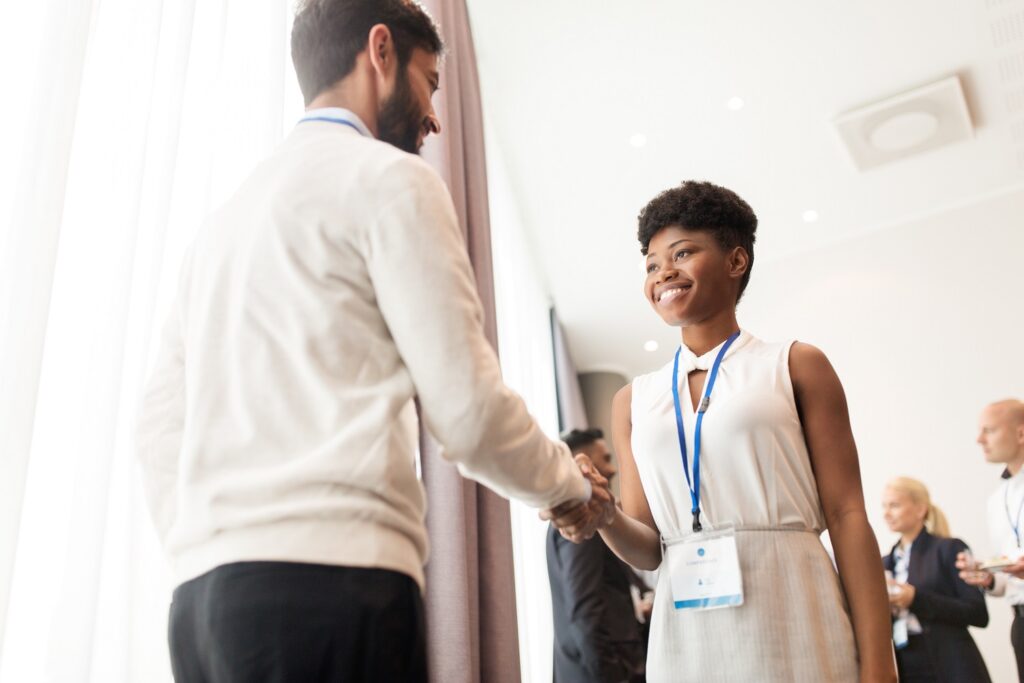 No matter how carefully you prepare, there is always the potential that something unexpected may occur. To ensure a positive and successful event, it is important to prepare for potential issues that may arise. Here are some tips to help you anticipate and manage any bumps in the road:
Create an emergency contact list that includes contact information for all involved in the event – staff, vendors, venue management, etc.
Have a backup plan in case of bad weather or other unforeseen problems.
Designate someone to handle onsite emergencies in your absence.
Create a checklist of tasks to be completed prior to the event start and assign tasks among volunteers if necessary.
Establish communication guidelines with both staff and volunteers prior to the event so everyone understands expectations regarding communication protocols.
Have extra supplies on hand, such as name badges ready for any last minute additions or urgent requests.
Set up an information table at the entrance of your event so participants have access to key materials such as name badges when they arrive.
Conclusion
When creating them, there are a few key things you'll want to keep in mind:
First, choose your designs carefully and keep them consistent with the overall look of your event. This can help create a cohesive atmosphere that attendees will appreciate.
Next, proofread all of your information multiple times before printing to ensure everything is correct and clear.
Lastly, be prepared for any bumps in the road that may occur by having extra name tags printed and on hand for any last minute changes or emergencies.
With these tips in mind you can ensure your event's name tags will help make everyone feel welcome!