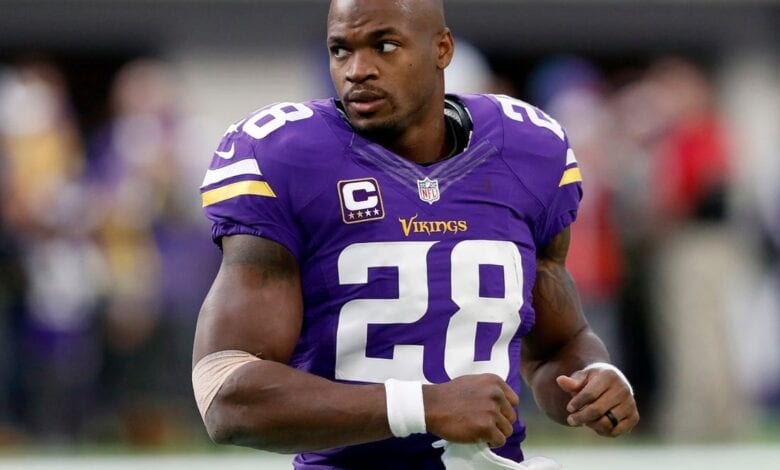 Adrian Peterson is a running back for the Minnesota Vikings. The 28 year has displayed exceptional skill and athleticism since he was drafted in 2007. Adrian entered the NFL signing a 5 year contract worth $40.5 million. He extended his contract in 2011 for an estimated salary of $13 million. Peterson also received a $12 million sign on bonus. Overall the Vikings contract is worth $96 million. His teammates and sports analyst have named him the Purple Jesus. Peterson has become one of the most honored currently in the NFL with NFL MVP Award and the AP NFL Offensive Player of the Year Award for the 2012 NFL season. Peterson also achieved the #1 spot on the NFL Network's Top 100 Players of 2013. His exceptional stats might explain why his net worth is $45 million.
Despite all of his achievements and success on the field Adrian Peterson has faced insurmountable struggles in his personal life. In 2013 his 2 year old son died as a result of domestic assault. 27 year old Joseph Patterson is accused of the boy's death. He is the current boyfriend of Peterson's ex-girlfriend, the boy's mother. Patterson was the one who called the police but initially claimed the boy needed medical attention because of an accident. Once the police began investigating it was clear it was not an accident. Adrian Peterson continued to play in week 6 of the NFL game against Carolina.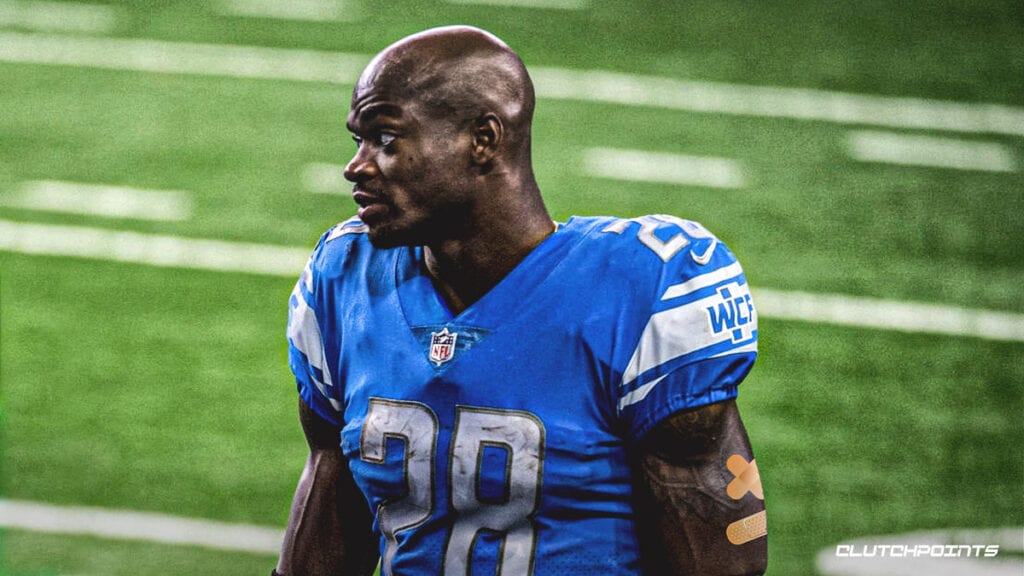 The running back was raised in an athletic household. His mother attended the University of Houston on an athletic scholarship and was a sprinter and long jumper. His father was also a promising athlete with a successful college career as a shooting guard for Idaho State. In a turn of events his father was accidentally shot in the leg by his brother and his NBA dreams were denounced. Peterson's uncle Ivory Lee Brown may have been his biggest role model in his pursuit of playing in the NFL. Brown was drafted to the Phoenix Cardinals in 1991.
Growing up Peterson's life was filled with obstacles. At 9 years old he witnessed his brother get hit by a drunk driver while he was riding his bike. Just 4 years later his father was arrested for laundering money for a cocaine ring. He was sentenced to 10 years in prison. It was the very struggles that motivated him to become an athlete.