Business
The Power of Empowering Your Employees: 10 Tips for Managers 2023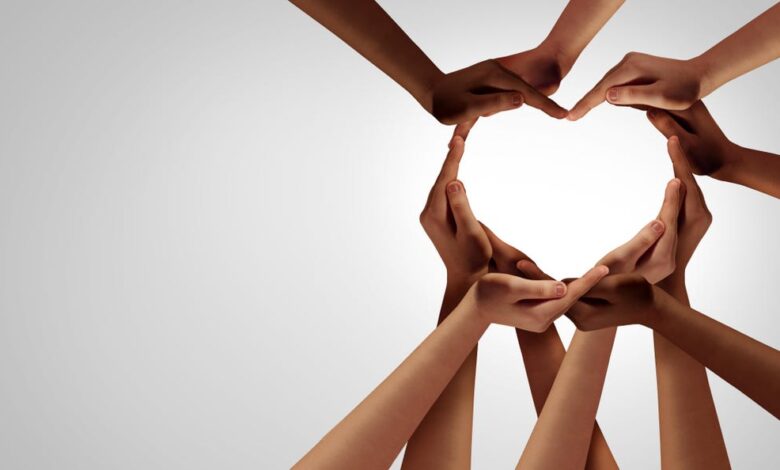 What is the primary thing that enhances the productivity of the employees? It is empowerment!
Enfranchising an individual at the workplace is a well-known effective strategy that enables smooth functioning, effective communication, and improved performance. It is why many managers are adopting tactics or opting for the best leadership courses NZ to learn everything about good management skills and quality. It consists of numerous modules that focus on updating oneself with new techniques, such as empowering colleagues, working as a team, and much more. In short, it brushes the abilities that lead to productive workplace management.
Nowadays, managers not only delegate tasks to the employees – they do several other jobs to foster employee growth, creativity, overall satisfaction, and trust. All of this can be readily accomplished if the management often empowers their team members. But how exactly can one empower their staff in the professional realm? It might be a brief motivational speech or recognize staff for their efforts. But is that sufficient? Certainly not! So, let's look at some new tips for managers to implement in 2023 to empower their workforce.
Ten Tactics For Managers To Empower Their Staff Members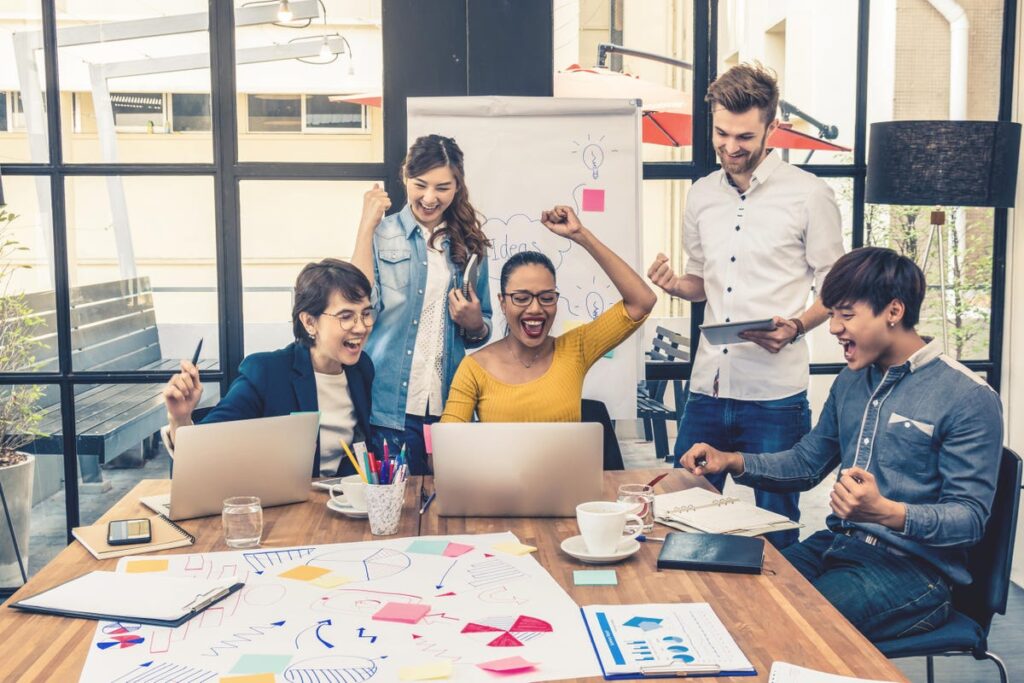 Employee empowerment is critical for building a long-term business. While many companies are made from scratch by one or two entrepreneurs' hard work and devotion, actual success results from many individuals working together.
Multiplying oneself also multiplies the capabilities and power of the organization. It is where the manager comes into the scenario and is responsible for not only building a team but also using the abilities of each member properly, which is a result of positive empowerment. In a nutshell, empowering employees should be a culture that every manager and workplace must follow.
1. Mentoring Through Mistakes
Every person, even employees, makes errors. As a manager, train and empower your team members to accept responsibility for their oversights and help them develop an alternative approach. Mentoring your colleagues through their errors allows them to grow and creates an environment fostering development and endurance.
2. Establish Precise Standards
Define the parameters within which your staff may behave. Everyone enjoys a liberal environment! Setting specific standards and expectations allows your team to make choices while verifying that those decisions are per corporate goals.
3. Enable Effective Communication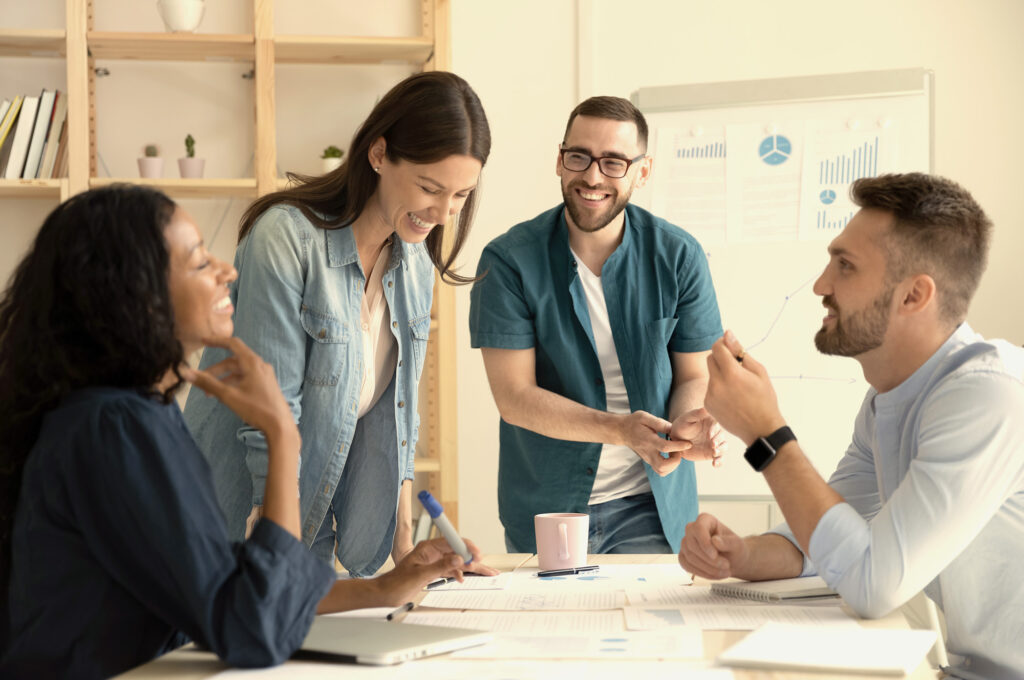 It's becoming increasingly crucial that staff members feel like they're part of something bigger than simply another gear in the machine. By clearly conveying the company's purpose and how a team and its members participate in that goal, you can strengthen the staff with the understanding that their contributions matter. Communication is a great empowerment tool, above all! It will also build trust and a strong relationship between the entire team.
4. Do Not Just Delegate Tasks
Assigning work is undoubtedly the duty of a manager. But would it be too monotonous? Employees will work like machines and will not give their input. Instead of just giving tasks, managers can delegate problems and ask the staff to provide a solution. Give them freedom, regard, and resources, and take a seat back. You will be amazed to see how enthusiastic and inventive employees get when given control.
5. Provide Training Opportunities
By providing seminars, training opportunities, courses, and programs, you may invest in the growth of your staff. Employees who feel empowered are more inclined to take on new tasks and contribute to the company's success. Training also ensures that skills are current and provides an understanding of the project and the team's functionality.
6. Promote Problem-Solving
Improve their problem-solving skills to give your staff more power. Never allow someone to express an issue to you and then walk away. It is essential to maintain a balance here. Ask them to identify their top three ideas. They might find this challenging initially, but as you keep them responsible for the routine, they will get much better at it. It will significantly boost their self-assurance and feeling of involvement in the business.
7. Provide Helpful Criticism
Be kind and detailed in your feedback while reviewing a project. Only giving credit for excellent work will not provide any guidance. Instead, give particular examples of attitudes and behaviors you would want to see more. It will encourage the team members to carry the same attitude ahead, which will also benefit the rest crew.
8. Offer Required Resources
Many executives lament that when they initially begin adopting employee empowerment strategies in their businesses, employees continue to visit them in their offices, anticipating their issues to be miraculously fixed. Instead, managers should provide them with resources, sounding boards, or tools to empower them and resolve their concerns.
9. Plan Play Sessions
Imagine an office that keeps working all the time. No fun and joy make the team dull! Managers should encourage 30-minute play sessions where employees can have fun, play board games, do icebreaker activities and talk to each other. It will empower them to work more, as a happy mind equals a productive mind. As a manager, you can even plan for corporate lunch, dinner monthly, or a picnic annually.
10. Believe In Your Staff
Allowing liberty in the workplace helps team members discover the best productivity results to raise the general well-being of the business. Putting your faith in the fact that your business recruited people who would fit in and providing them liberty would increase their performance while enhancing corporate culture.
Bottomline
Be an example of empowerment by acting with integrity, responsibility, and openness. Show that you respect the efforts of your employees, support their concepts, and proactively solicit their feedback. Your actions establish the mood for the group as a whole. So, be very wise and careful with your plans!
Always remember that empowering employees is a continuous process that calls for continual effort and dedication. By implementing these tips, you can develop an empowering culture inside your organization this year in 2023. It shall surely encourage involvement, creativity, and development!