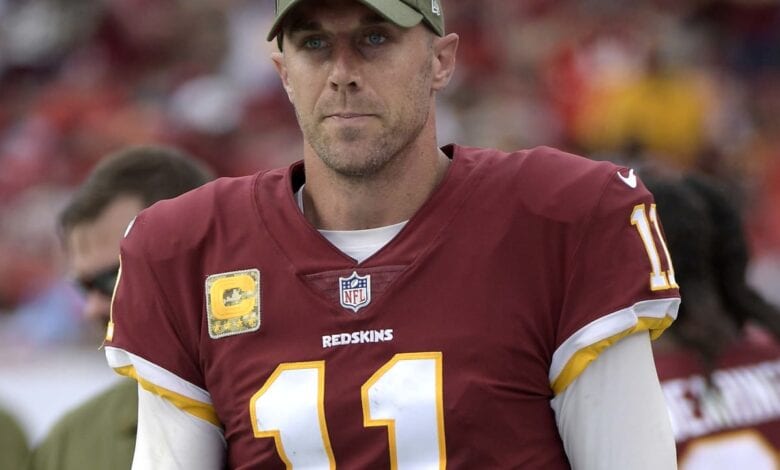 Former San Francisco Giant Alex Smith signed a $24 million contract with Kansas City Chiefs in 2012 for 3 years. He was replaced by Colin Kaepernick mid season after suffering a concussion. Despite Smith's injury he was able to bounce back with a lucrative deal earning him a salary of $8 million. He earned a $1 million sign on bonus plus $9 million guaranteed. Smith also received a bonus for $3 million for making it to the 2012 roster. He was drafted in 2005 as the No.1 overall pick signing a six year contract worth $49.5 million. His salary with the 49ers was $8.2 million topping Eli Manning's original contract in 2005. His net worth today is $60 million.
Alex SMith NFL draft picture in 2005
Birth Name: Alexander Douglas Smith
Birthday: May 7 1984
Birthplace: Bremerton, Washington
Draft: 2005/ Round 1/ Pick 1
Position: Quarterback
Number: #11
Wife: Elizabeth Barry
College: Utah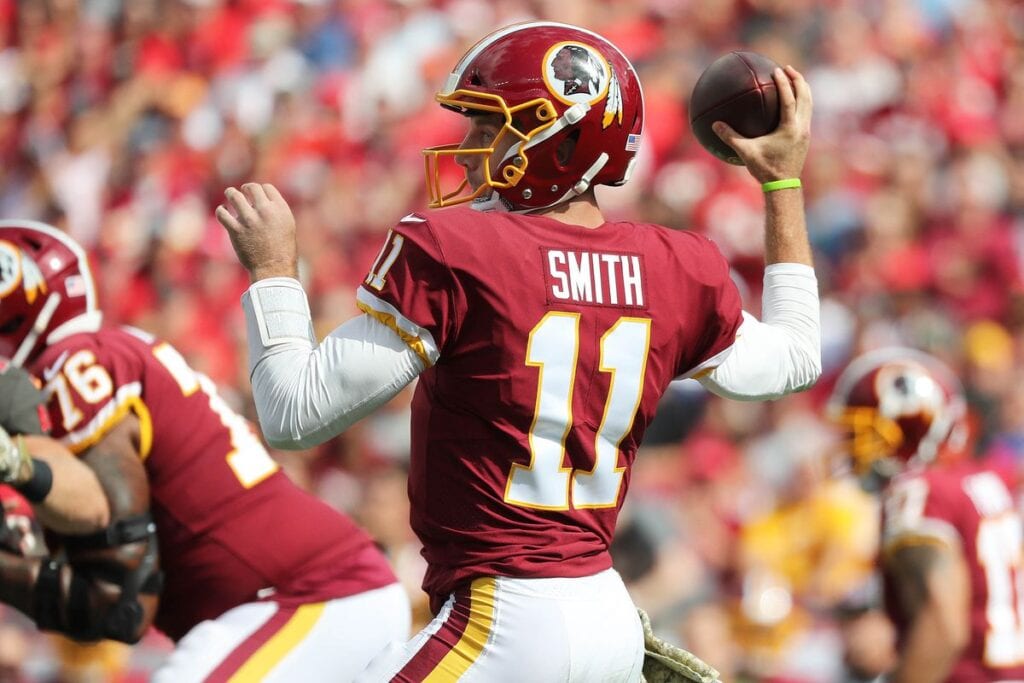 Alex Smith was born in Washington state but grew up in La Mesa, California. His family relocated after his father was a offered a job as Executive Director at Helix High School which Smith later attended. The notable charter school has several notable alum including NFL players Reggie Bush, Chuck Cecil, Brandon Sanders, Todd Watkins, Marc Raab and NFL coach Karl Dorrell. It was the place where Smith developed his insatiable passion for football and developed his athleticism. He was a starter his junior and senior years. Alex Smith lead his team to a record 25-1 and earned the conference offensive player of the year twice, and twice won the team MVP for Helix. He also excelled academically graduating with a 4.4 GPA.
Smith got a scholarship to University of Utah. He went up against fellow high school classmate Reggie Bush for the 2004 Heisman Trophy coming fourth. He continued his academic excellence graduating with a 3.7 GPA and working towards his masters before being drafted in 2005. Smith was the first round draft pick coming in at number 1 over all. He played for the San Francisco 49ers from 2005 until 2012 when he became a free agent.