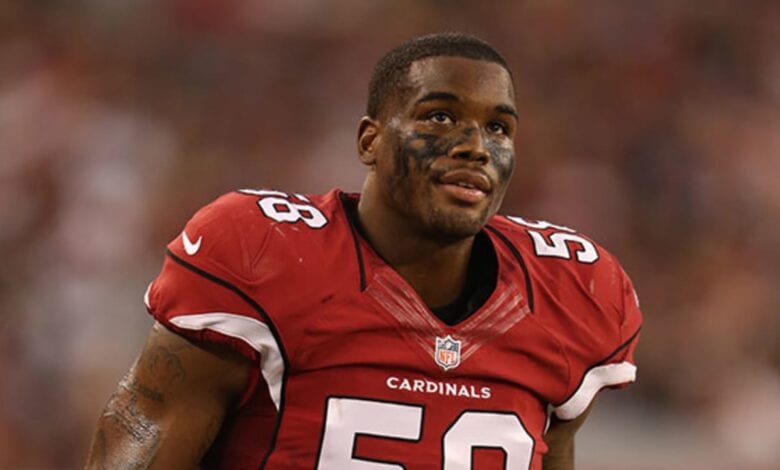 Birthday: October 9, 1986
Birthplace: Dallas Texas
Education: Texas Christian University
Draft: Round 2, 2010
Team: Arizona Cardinals
Contract: Arizona Cardinals
Daryl Washington is a linebacker for the Arizona Cardinals. He was drafted number 47 overall in the 2010 draft by the Cardinals. That summer he signed a 4 year contract worth $4.7 million. Due to his production and stats in the league the Cardinals extended his contract in 2012 for six more years worth $32 million. He earned almost $2 million in 2013 proving his worth. The Cardinals had just paid Washington a $10 million option bonus as well due to him in March. Unfortunately the star athlete who has proved valuable to the team was suspended during the 2014 season. He was due to earn over $2 million this year.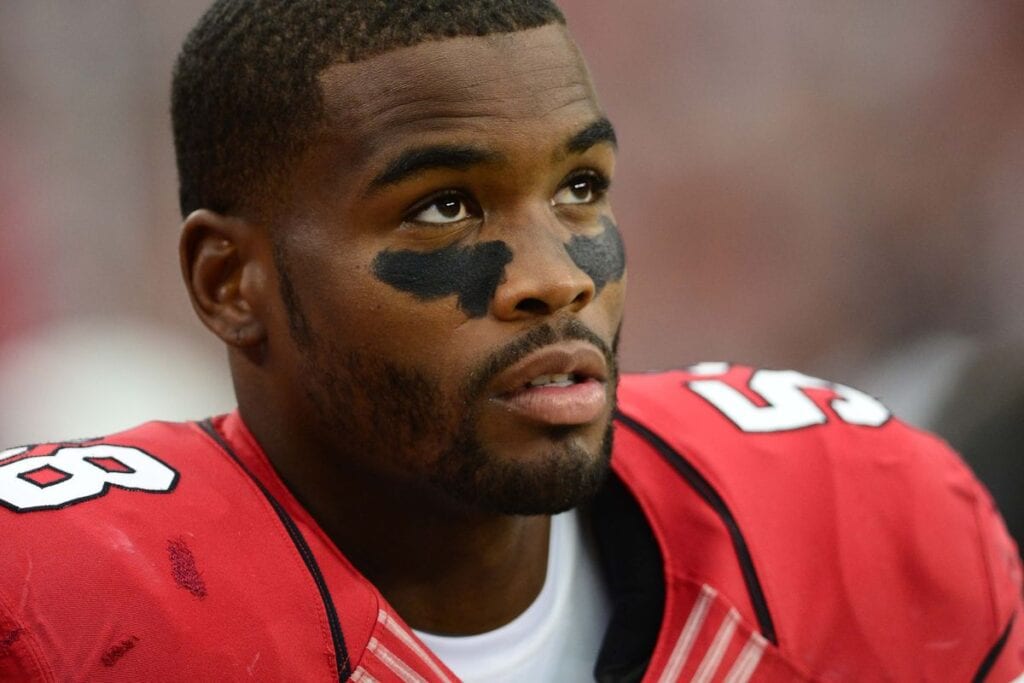 He was suspended for violating the league's substance abuse policy. Daryl Washington is tackling machine. This suspension puts the Cardinals in a touch situation in the NFC West. His stats in 2013 made him a leader in Sacks.  In 2013 Washington was selected to play in the 2013 Pro Bowl. In 2013 Daryl was suspended for the first four games of the season for an unrelated incident involving him violating the league's substance abuse policy. On May 3, 2013, Washington was arrested in Phoenix, Arizona on two counts of aggravated assault (and one count of criminal trespass in the first-degree) from an incident on May 1, 2013 involving his 27-year-old ex-girlfriend with whom he shares a daughter.
Daryl Washington's record on the NFL was just as dramatic as his off the field drama. In 2013 the NFL listed him as one of the TOP 100 plays of the season. He is a productive linebacker. Daryl Washington is one of the most valuable, underrated defensive players in the entire NFL. That's why his loss will be so disappointing for the Arizona Cardinals defense.
Washington will be replaced by Larry Foote in the upcoming season. The Arizona Cardinals have not been to the playoffs since quarterback Kurt Warner left.