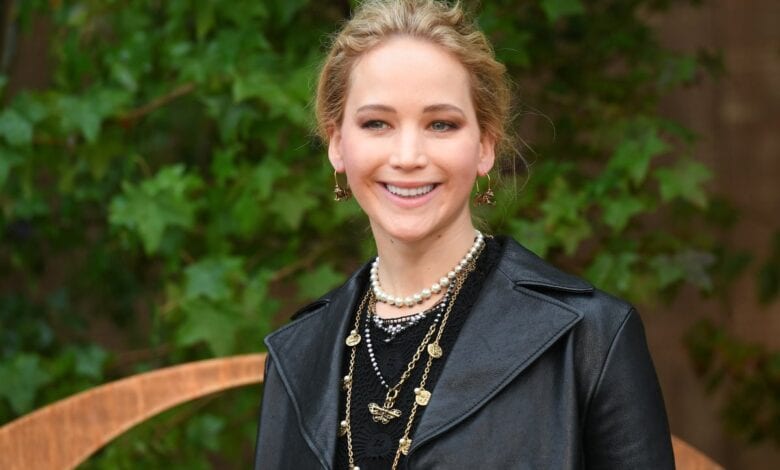 She made it big in Hollywood as a bow wielding tomboy forced to play to the death in the 2012 hit movie the Hunger Games. Jennifer Lawrence has had an outstanding career at only 22 years old. With an Academy Award win, multi-million dollar contracts for X-Men and Hunger Games franchises her career is nowhere near it's peak. Forbes recently created their list for Most Powerful Celebrities and Lawrence appeared at number 49 after earning $26 million in 2013.
Jennifer Shrader Lawrence was born August 15, 1990 in Louisville Kentucky. Growing up alongside two brothers Lawrence was a tom boy who showed off her skills on various teams. Eventually she was on the sidelines as a loyal cheerleader. She was bitten by the acting bug early on and followed her calling by taking part in play at Church. This lead to regular appearances in local theater productions and by age 14 Lawrence chose to do acting as a full time career.
Once she convinced her folks to take her to New York to find an agent it wasn't long before she was discovered by walking down a Manhattan street. She wasn't just a pretty face, she graduated high school two years early in order to dive right into her acting career. Without taking any drama classes she transitioned to professional work and appeared in a string of ads after she relocated to New York.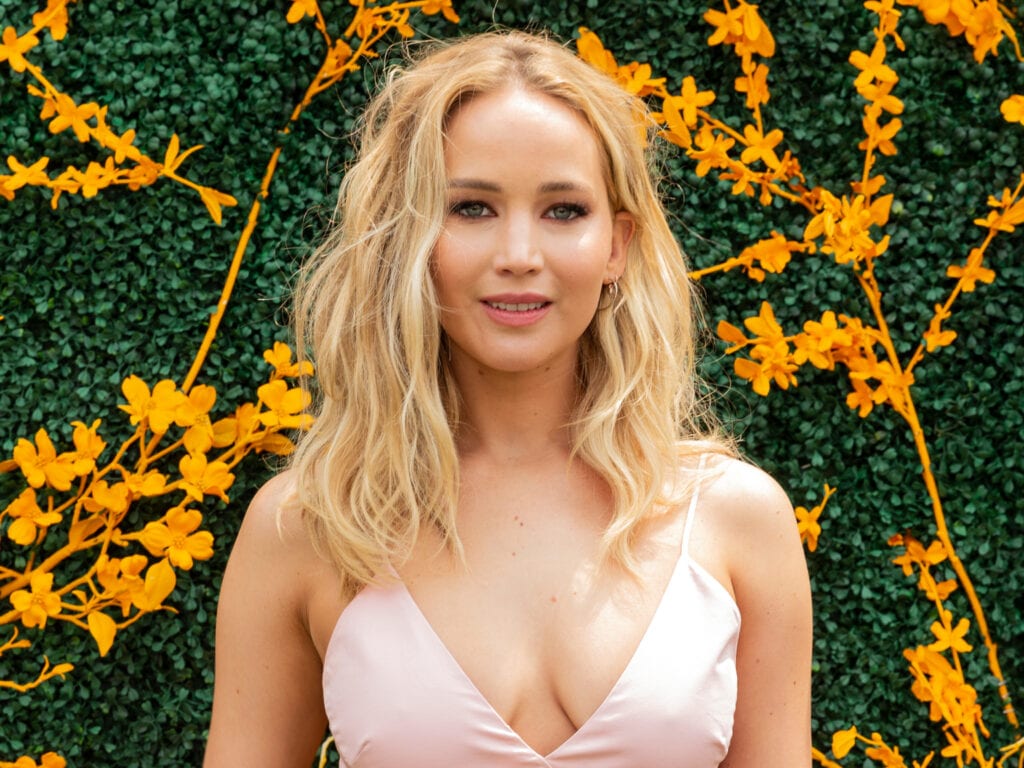 She then took on roles in several made for TV films and shows like Monk, Medium and cold case. Soon after Lawrence landed a regular part on the sitcom the Bill Envall show which prompted her to relocate again, this time to Los Angeles. Thanks to her success on the series she was given the "Young Artist Award" for Outstanding Young Performer in a TV series. Following this confidence boost Lawrence decided to take on several gritty Indie projects. These included the dramas Burning Plane opposite Kim Basinger and Charlize Theron and the Poker House in which she portrayed the abuse filled childhood of writer turned actress Laura Petty. Both projects earned her high praise and film festival wins.
After appearing in the music video for Parachute's song "The Mess I Made" Jennifer Lawrence landed her breakout role. Producers of the Independent feature Winter's Bone initially rejected casting her but Lawrence downplayed her natural beauty to win the role as a poor teen struggling to keep her family alive while also hunting down her meth dealing father. This portrayal brought her countless nominations and awards including an Oscar nomination for Best Actress. In fact she became the second youngest actress ever to be nominated for the award at only 20 years old. She then appeared in the independent film Like Crazy. Her 2009 project The Beaver was finally shelved two years later following a period of controversy surrounding it's star Mel Gibson.
Jennifer Lawrence 2013 Academy Award Win
Registering high on Hollywood's radar Jennifer Lawrence finally entered major box office territory when she was cast as a younger version of Raven Stockholm in the movie X Men First Class. Lawrence even found love on the set. British actor Nicholas Hault was her love interest in the film as well. Lawrence then took on her first lead role for a major studio when she appeared in the first film installment for the Susan Collins best selling book series the Hunger Games. She worked tirelessly to become the heroic capture Katniss Everdeen. Jennifer adapted extreme workout regimes and archery.
Prior to the film's release Jennifer became aware of the franchise's potential. Sure enough the film scored Box Office magic. As she had already signed contracts to star Hunger Games sequels, and the X-Men sequels she spent the rest of 2012 appearing in films Devil You Know, House at The End of The Street and Oscar nominated Comedy Silver Linings Playbook. She won the Academy Award and Golden Globes Best Actress Performance for her roles. Lawrence's performances thus far have prompted Rolling Stone to call her "the most talented young actress in America." In 2013, Time named her one of the 100 most influential people in the world.