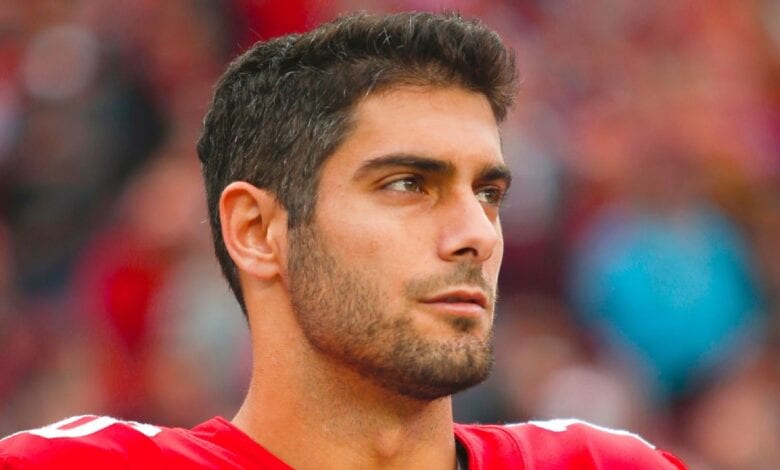 According to Spotrac in 2014 Jimmy Garoppolo signed a $3.4 million contract for 4 years. Due to his pick as the 62nd player overall he wasn't given the major money as most QB's taken in the first round are offered. But despite the low pick according to sports analysts he was still considered one of the best in his class. He was paid $420,000 his first year along with a $200,000 bonus. In his contract he was also guaranteed $1 million. For 2017 his salary moves up to over $800,000 along with $213,000 signing bonus and a $75,000 workout bonus for staying in shape during off season. His net worth is at $500K based on the money he has invested in real estate. Garoppolo owns a 5,000 sq ft home outside of Boston worth $400,000.
The 25 year old quarterback for the New England Patriots has become one of Google's biggest search subjects in March, not because of on the field performance on the Superbowl win he didn't play in, but an instagram post that went viral. During the NFL free agency frenzy Jimmy Garoppolo was rumored to be on the trading block. He had a pretty good start to the 2016 season when he filled in Tom Brady during his suspension. Most teams in the league were without quarterbacks and because the 2017 draft class is not filled with many Garoppolo was highly sought after by other teams.
Jimmy's instagram was hacked he says when a goodbye comment to New England was posted. It sent the internet into a world wind and fans of teams like the Texans and Cleveland Browns were hoping it meant he was headed their way. But it was false and Jimmy immediately denied it. In 2014 he was drafted by the Pats as the 62nd overall pick.