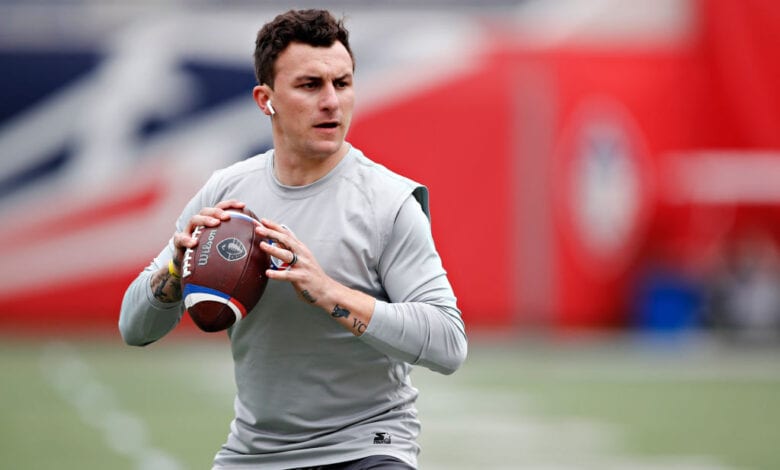 Birthday: December 6, 1992
Birthplace: Tyler, Texas
Birth name: Jonathan Paul Manziel
Parents: Michelle Liberato, Paul Manziel
Girlfriend: Single
Net Worth: Contract still in negotians
Johnny Football one of Texas A&M's most notarized player in history makes his way to the big leagues. Heisman Trophy winner, Manning Award winner and acknowledge by countless publications as Player of the Year, Manziel comes into the NFL with a lot of pressure. After an impressive an almost historic college career with record breaking stats Johnny Manziel was humbled as the 22nd pick in the NFL Draft. It was later reported that Manziel was not originally considered by the Cleveland Browns until he sent several texts to the Browns' quarterback coach Dowell Loggains. Ouch!! When the conversation was revealed in a radio interview with Dowell the story only hurt his image. It was also declared by the Browns' GM, owner and head coach Manziel will not be starting Brian Hoyer is the starting quarterback. Despite astonishing jersey sales that number does not phase the coaching staff.
Manziel's contract is still currently under negotiations and due to his low draft pick he might not be earning nearly as much as Jadeveon Clowney. Clowney was draft number 1 in Manziel's class and signed a $22 million 3 year contract with the Houston Texans. Is Manziel worth more?
There seems to be a great divide among fans and analyst who have all been extremely critical of the NFL rookie. During Memorial day a photo circulated on instagram of Manziel spending his first holiday before OTA's in Las Vegas. In response to the overwhelmingly negative media attention Manziel later posted a pic of the Cleveland Browns playbook suggesting he was studying as well during his vacation.