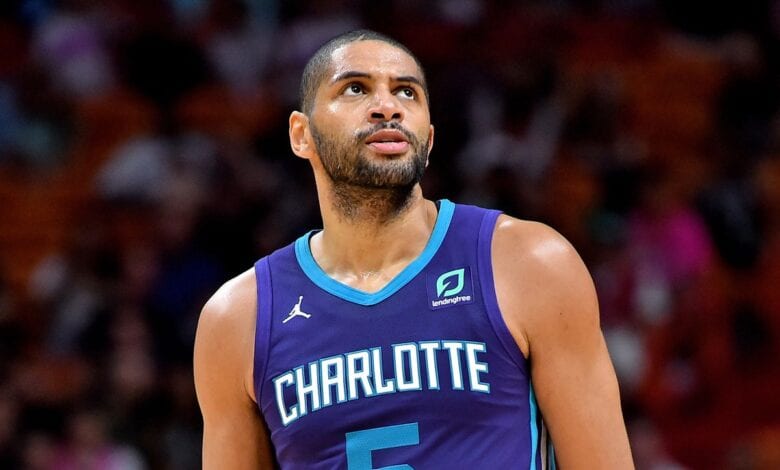 Tonight the NBA has a 10 game slate with very juicy and tempting matchups. The most consistent superstars James Harden, Anthony Davis, Demarcus Cousins, Antentokounmpo and Mr John Wall are all featured. But with so many high priced options it's a little difficult to stay focused and pick a good cash game lineup. On Fanduel with all that expensive goodness there is only one guy that I am eyeing as a definite must start, Mr Nicolas Batum.
The shooting guard started off this year pretty average but then hit a good stroke of games where his total fantasy points hit 40 plus points. This hot streak triggered a price jump on Fanduel to $7400. And with some recent below average performances it has left some fantasy players a bit skeptical. But tonight he is definitely worth the price tag. Charlotte's point guard Kemba Walker will be out tonight against Boston. When Walker is in Batum still averages more than 60 touches a game. He is the Hornet's second leader in touches and fantasy points. With Kemba out this could open up a lot more scoring potential for the shooting guard. But the only thing that has players hesitant is his $7400 price tag may make it difficult to get AD, The beard and Antentokounmpo all in one lineup. But that makes it even better. With the stars slated to play tonight you're going to have a lower ownership total for Batum and if he hits that 40 plus mark, which very well could happen, you could be well above the other players who tried to fit those luxury players into lineups sacrificing at other positions.
As a disclaimer I have ran into a number of unfortunate circumstances. On the 14th I started Markieff Morris for the Wizards who sat out, giving me a big dud. I fared pretty well on total fantasy points but his absence kept me from cashing out by just 20 points or less. But I do certainly have a pretty good feeling about tonight with Batum.