Florida Aerialist, 40 year old King of the Wire, Nik Wallenda just completed his latest feet becoming the first person to walk across a Grand Canyon area. His wife Erendira and their three children Yanni, Amadaos, and Evita are used to his remarkable stunts and have become accustomed to his life threatening challenges.
He crossed over Niagra falls last year in a dramatic record setting feet. It took him 23 minutes to walk across the Grand Canyon gorge, inch by inch over a 2 inch wire. Despite his stunts he is a very outspoken Christian. He grew up in an acrobatic family. His parents traveled North America living in a mobile home.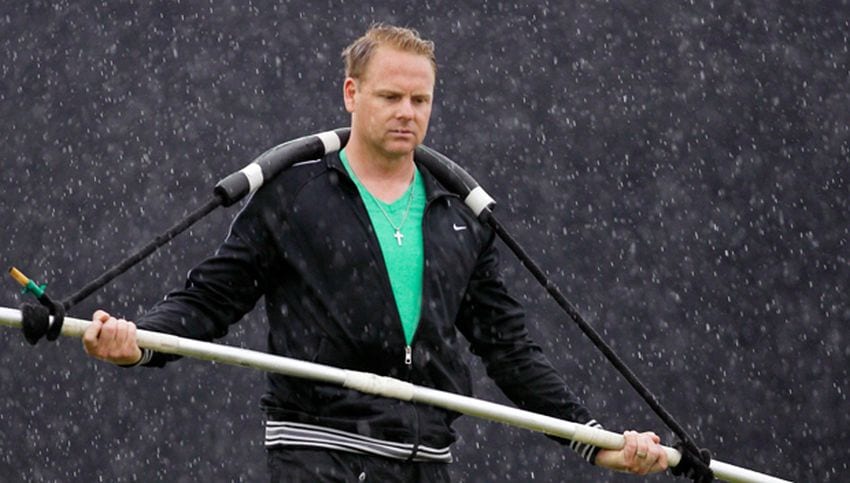 They performed in various circus acts and their own independent performances. This upbringing inspired him to get into acrobats. He was aware of the life threatening risk his parents faced daily and figured it wasn't worth it. He considered becoming a Doctor at one point.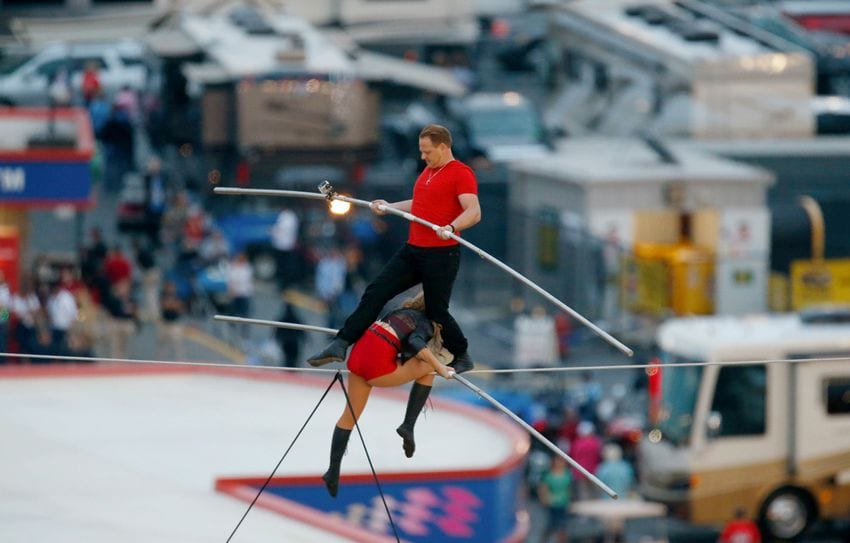 It was a family performance in 1998 where he re-created his mom's most infamous pyramids, this time the entire family and Nik was involved in the act. Following the successful stunt he chose to pursue stunts and acrobatics full time.
"I knew then what I was born to do," he later said. We were on every TV show around the world and I said, 'if there is this much attention on what I do, then I need to carry on this legacy'".
Nik Wallenda has produced a variety of large-scale productions for amusement parks and similar venues in several countries. The acts often feature him alongside family members, especially his wife Erendira.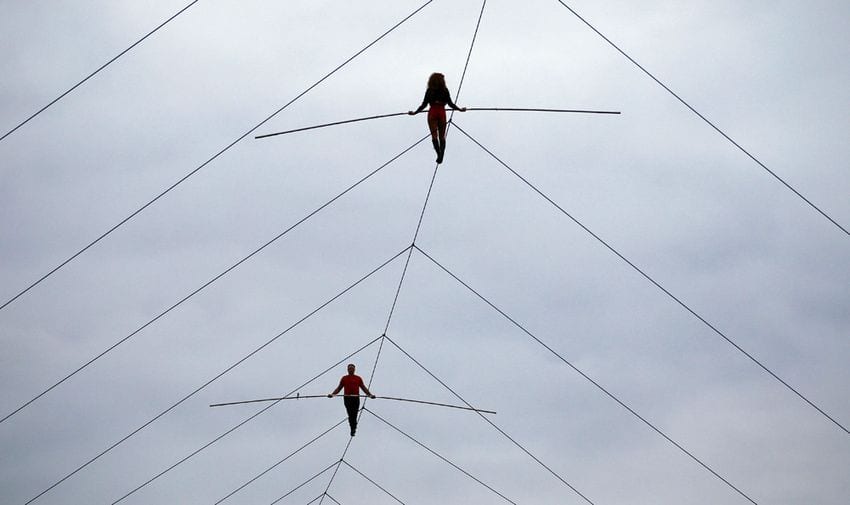 Wallenda's children are sometimes part of the act. His youngest child, Evita, has been performing balancing feats since she would balance in the palm of her father's hand at six months old. Wallenda's shows have incorporated water and diving feats, the Wheel of Death, incline motorcycles, aerial silk and hoop, the globe of death, and of course the high-wire.