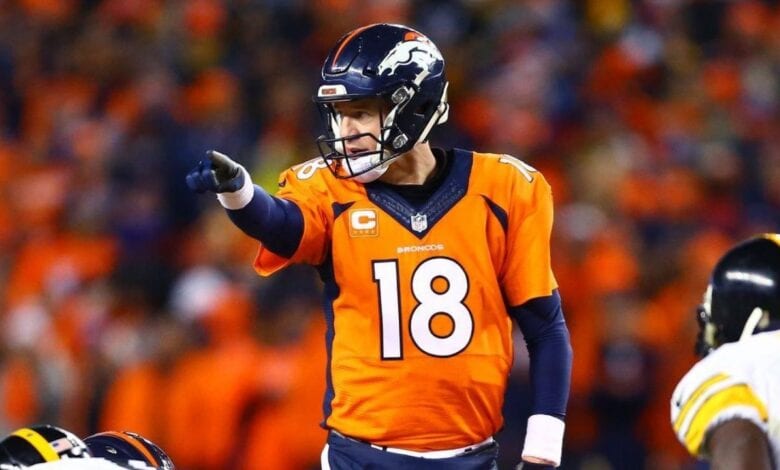 Denver Broncos vs Rams pre season
Denver Broncos starting quarterback Peyton Manning is worth $70 million. He is a five time MVP who deserves every cent of his salary. His contract is worth $96 million overall. Despite talks of retiring after this season Manning still has a lot left in him. He's played in snow, rain and wind at the Mile High stadium so the highly anticipated Super Bowl game in NY's cold weather will comfortable for Manning.
Just seven days before one of the most pivotal games in his career Peyton Manning arrives in New York for the Super Bowl.  Peyton will be playing in his third Super Bowl and his first as a Bronco. The first two he played with the Colts. There is high expectations for the game against Russell Wilson who is only worth $1.5 million. This Super Bowl has the biggest age gap and financial gap between starting qb's. Regardless of the outcome Manning will still be considered one of the greatest quarterbacks. Winning wi only enhance his legacy! If he decides to retire he could expect millions in endorsements coming his way. By the end of 2014 Manning's net worth could reach over $100 million making him the wealthiest QB of all time.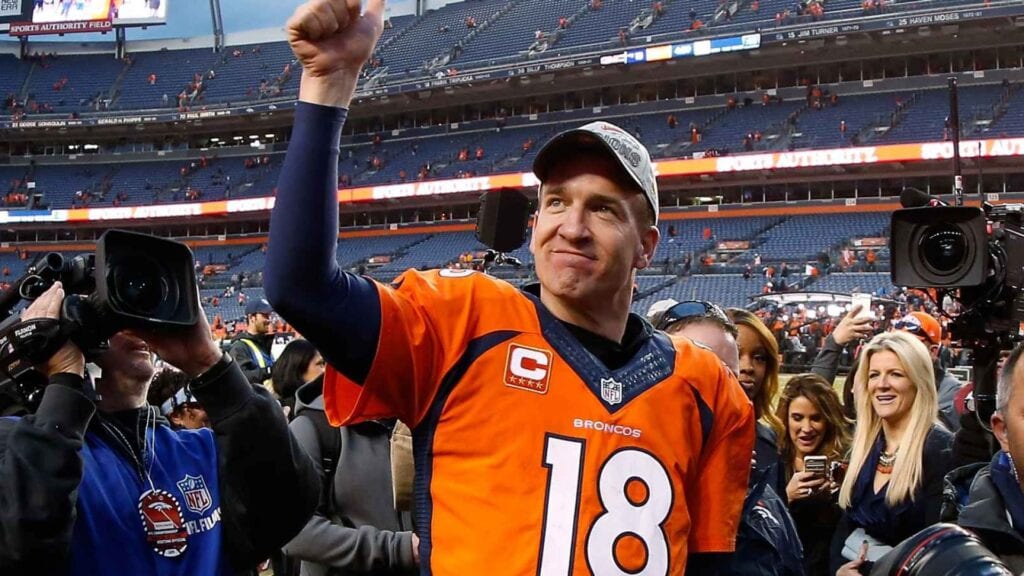 The oldest starting QB in the NFL has had an outstanding record breaking season. He topped Brady's record for most completed touchdown passes with 55. He's passed for over 5,477 yards. Wow. Sports Analyst and fans have compared his unrealistic abilities to video game characters. Manning proves why he's worth $70 million. Now he will be teted against an up and coming star Russell Wilson.
37 year old Peyton Manning has had a long career in the NFL spanning over 16 years. Despite his age he is still considered one of the best in the league and according to his net worth and contract figures Denver believes it as well. In 2012 he signed a 5 year contract worth $96 million. Upon signing he was given a $10 million cash advance. An average salary of $19.2 million per year. If he passes his physical in 2013, which he has he is now guaranteed $42 million out of the contract. He also is entitled to even more if he makes the roster for the next two years of his contract. His net worth today is $120 million but that's not just from his lucrative contract it's also from a series of top dollar endorsements throughout his amazing career. In 2013 according to Forbes he earned $30 million. $12 million of which was from endorsements with Reebok, DirecTV, Gatorade, and he also made a business investment in a local Denver Papa John's. Broncos vs Dallas Cowboys is the upcoming game. Will Romo be able to defeat the 4-0 Manning?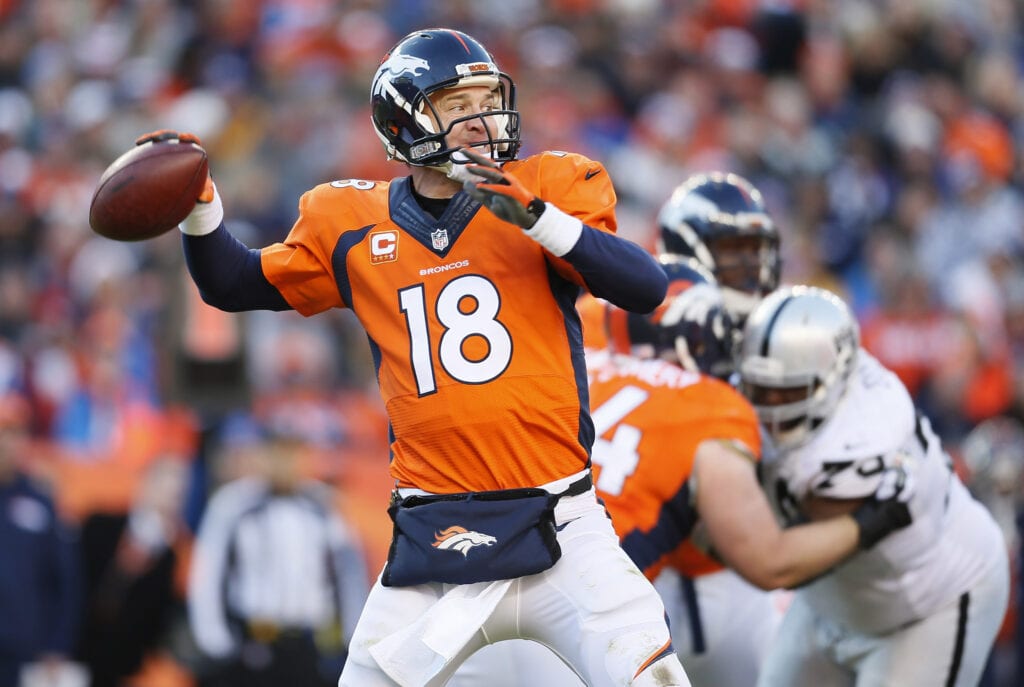 Peyton Williams Manning was born in New Orleans Louisiana. From an early age he displayed great athleticism and sportsmanship being on his high school varsity team and continuing to develop his skills in college. He attended the University of Tennessee becoming  Tennessee's all-time leading passer with 11,201 yards and 89 touchdowns. Manning also lead the team to record breaking wins winning 39 of 45 games as a starter, breaking the Southeastern Conference (SEC) record for career wins. In 1998 he was drafted by the Indianapolis Colts where he spent 14 years of his NFL career.  In his rookie season, he passed for 3,739 yards with 26 touchdowns, set five different NFL rookie records, including most touchdown passes in a season, and was named to the NFL All-Rookie First Team.
Manning's Denver Colorado home
In 2001 he married Ashley Thompson. The couple had twin sons together Marshall and Mosley Manning.  He bough a $4.6 million home in Denver with 10 bathrooms, 7 bedrooms and an elevator.  The mansion also has a panic room and billiards room.  It's over 16,000 square feet sitting on 3 acres perfect for the young family to grow in.