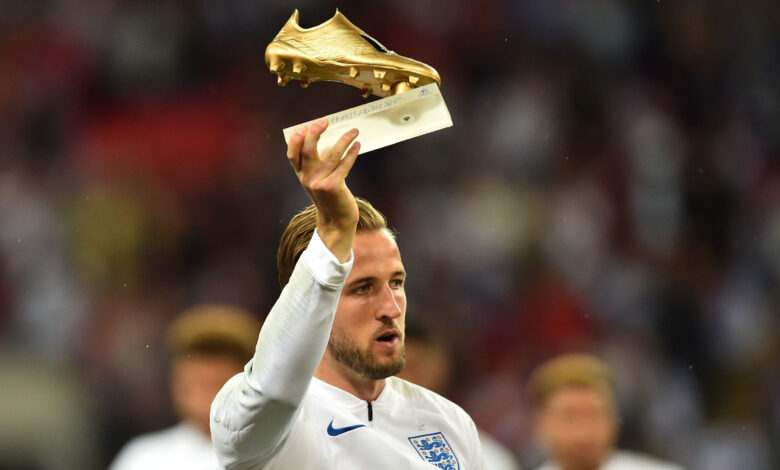 As the tournament progresses, it's time to check who contributed to their national teams the most by scoring goals. some names will surely surprise you, but you can always take advantage of that check the odds at bet365 and bet on who will win the golden boot while we go through stats.
1. Kylian Mbappe
With five goals so far, Kylian Mbappe seems like the one that can win this trophy, as he scored one goal more than Messi, with a game more to play.
Of course, it's still early to make any predictions because uncertainty is what makes football so great, but currently, with Mbappe's form and how the France team plays, we must pick him as the player with the best chance to win the Golden Boot.
The race is far from over, but his performance in the round of 16 against Poland was the one for the history books, as he broke the Peles record for the number of goals before the age of twenty-four.
For decades, Pele scored most goals while under the age of 24, but with two goals against Polan, Mbappe is a current leader. He has taken his tally to nine goals and with a chance to increase it to double digits until the end of the tournament. The game against England can be one of the biggest in his career so far, individually speaking, as if they beat them and go to the semi-finals, he will get two more chances to increase his tally.
2. Messi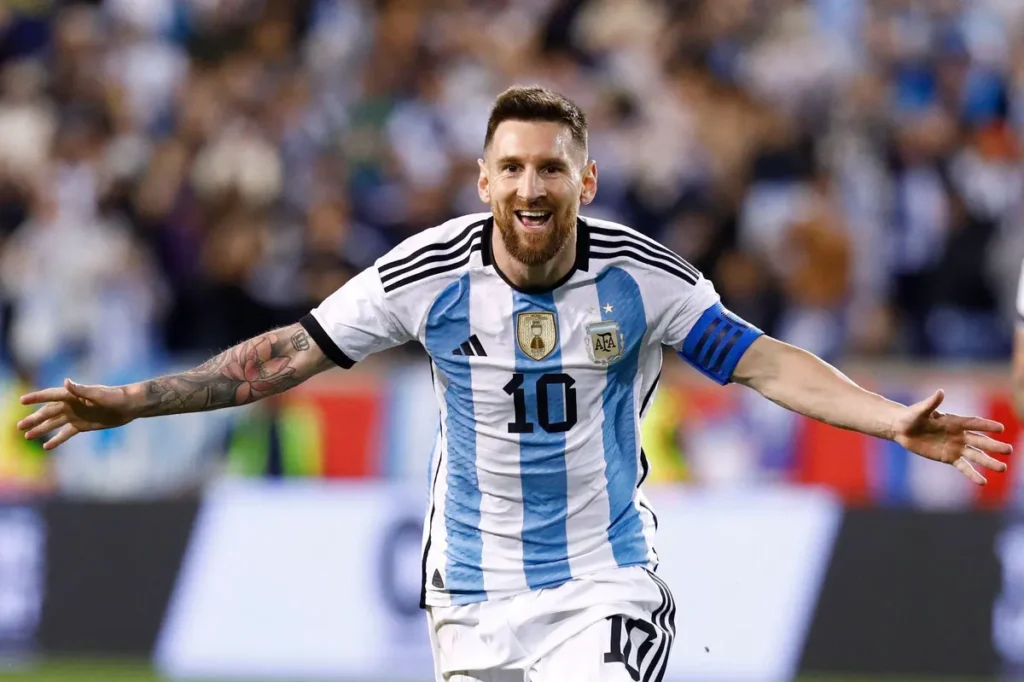 With an assist and a goal against the Netherlands, Messi has not led Argentina one step closer to the main goal, as he has also made everyone realize that he can also win the Golden Boot. He has scored four goals so far and will have two more games to do his magic and win this trophy.
Of course, this is not his primary goal, as the only trophy he really seeks is the World Cup trophy. As a captain and a leader of this Argentinian team, his performances were amazing so far, but there is much more work to be done, as their next opponent, Croatia, has already beaten Brazil and sent them home.
The best-case scenario for Messi would be to win the WC and get the Golden Ball and the Golden Boot, as it would be the best way to retire from his national team, but if he had to choose just one trophy, we all know which one that would be. Overall, one thing is certain, everything revolves around Messi, and his individual performance will be the key factor for Argentina till the end of this tournament.
3. Goncalo Ramos
Every tournament brings many surprises as new heroes emerge, and Goncalo Ramos is surely one of the biggest surprises in this World Cup. With three goals against Switzerland, Goncalo Ramos helped Portugal reach the quarter-finals and booked their game against Morocco.
When the starting lineup was published for their game against South Korea, everyone was surprised to see the name of this twenty-one-year-old Benfica striker instead of Cristiano Ronaldo, but this change in the first team squad was a huge win for the Portugal coach Fernando Santos.
As for the goals, Ramos showed some real class and definitely is a player from whom we are yet to see big things. So far, with these three goals, he has a chance to win the Golden Boot, but there are two main factors that will determine whether that would be possible. The first one is the coach's decision and whether he will start or not, and the second one is to keep up the good form and be as secure and confident as he was in the game against Switzerland.
4. Marcus Rashford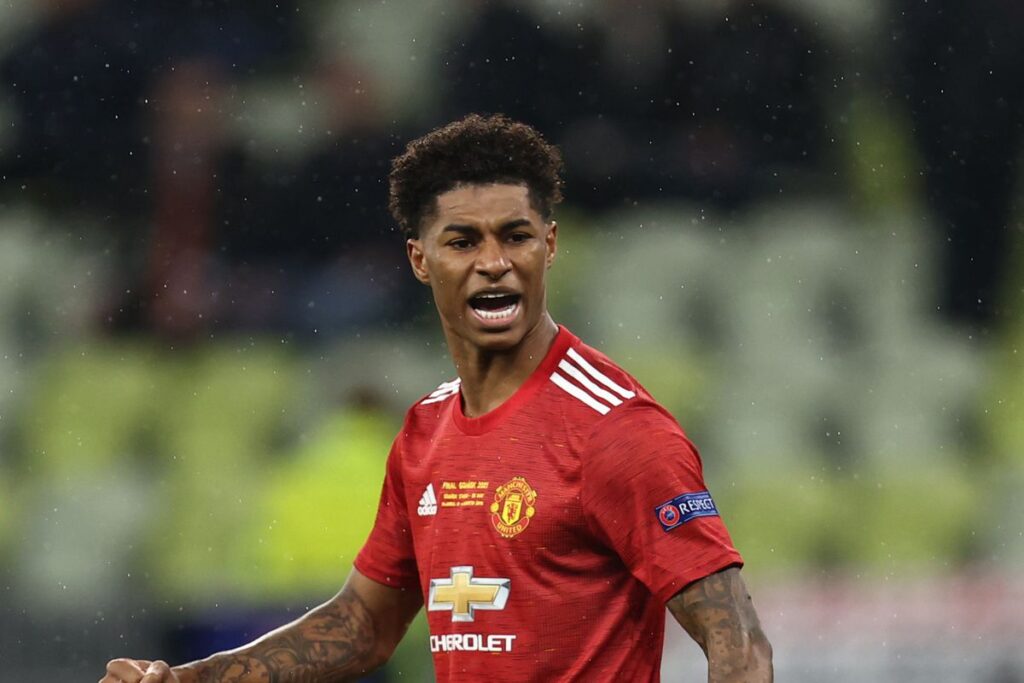 The next two players come from England, and both have scored three goals, but the main reason why we mention Rashford is the number of minutes, as he played much less. Namely, he has played only 135 minutes so far but still managed to score three goals, which is why we should pay close attention to him 'till the end of the tournament.
Now, since the game against France will determine whether both England players will have a chance to score some more goals this tournament makes the odds of them winning this trophy much higher because France is a favorite in that game. Anyhow, his performance so far was great, regardless of the amount of time spent on the pitch.
5. Bukayo Saka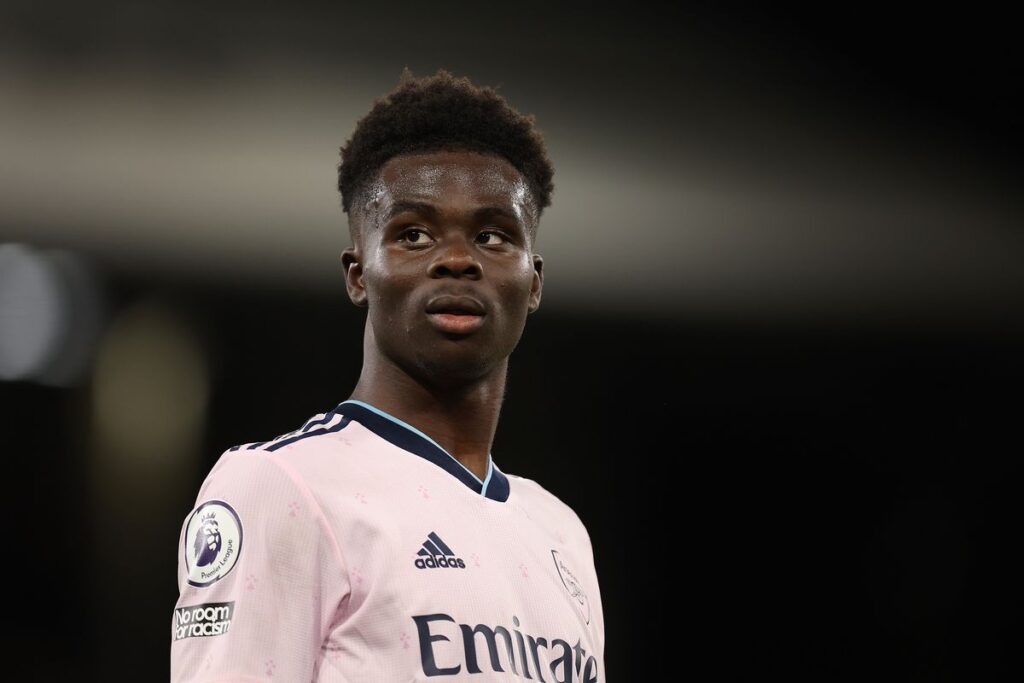 Another player with not as many minutes this tournament as fans would love is Bukayo Saka, an Arsenal young winger with a ton of potential and talent. He scored two goals in England's first game against Iran and one against Senegal in their round-of-16 match.
As for the performance, there were ups and downs, but when you score three goals in the World Cup and have just twenty-one years, the future for Saka surely looks bright. Now, as a contented to win the Golden Boot, just like with Rashford, it all depends on their next game against France, and if England is victorious, then the chances to win this trophy will get much better for both players.
Of course, if either Saka or Rashford score in the quarter-final match against France, then their chances will get much higher, but they would surely be glad just to book their place in the semi-finals for starters.
6. Olivier Giroud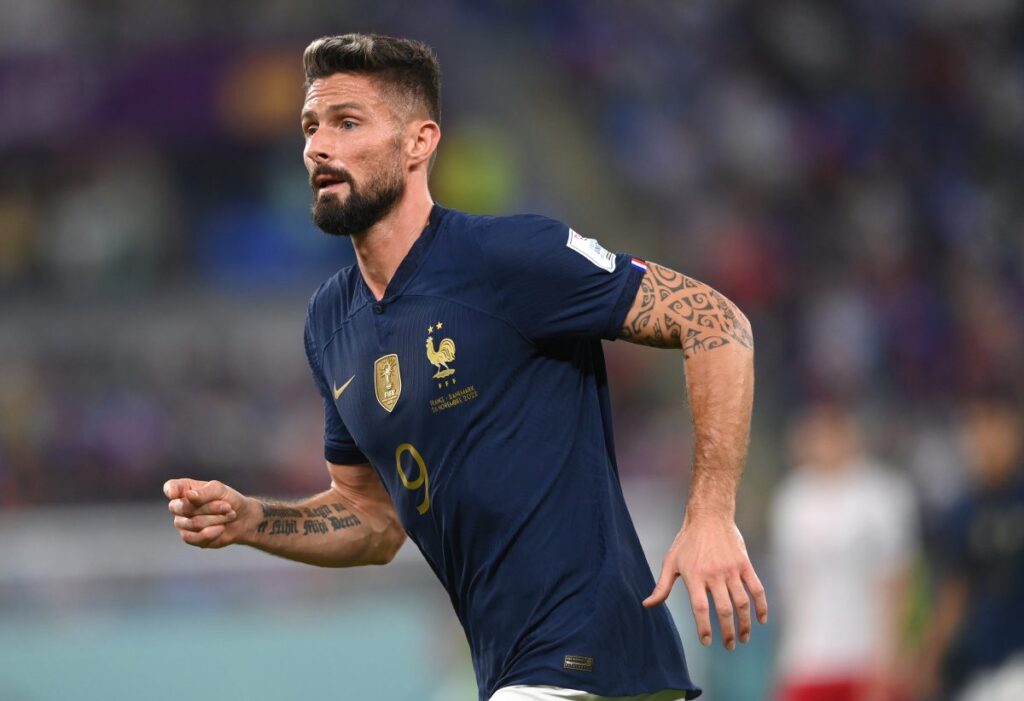 Some might argue whether Giroud is the best striker, but he has proven many times before that he is a player that plays with so much passion and does everything for the team. In the last WC, the one when France won, even though he played every game, he didn't score or have an assist, which irritated many fans.
Even though the coach and other players stated that his impact on how France plays was immense, he lacked goals, which changed this tournament. With three goals so far, Giroud still has a chance to win the WC once again and is in the Golden Boot race, but he has already accomplished something big as he became a player with the most goals in the national team jersey (52), leaving some great names like Thierry Henry (51), Michel Platini (41), and Karim Benzema (37) behind. His biggest threat for this record is Mbappe, as he has already scored 33 times.