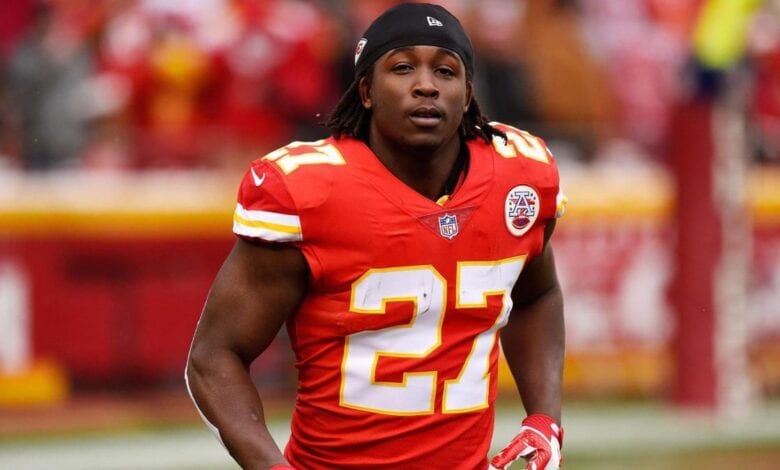 Birth Name: Raymell Mourice Rice
Birthday: January 22nd 1987
Birthplace: New Rochelle, New York
College: Rutgers
Draft: 2008 / Round 2/ Pick 55
Position: Running Back
The Baltimore Ravens signed Ray Rice to a new five-year contract Monday worth roughly $40 million. In 2012 his salary was $17 million and in the 2013 season he will earn only $8 million. That's the highest 12-month cash payout for a running back in NFL history. Rice will make $25 million in the first two years of the deal, which includes a $5 million escalator clause.
Ray Rice is the starting running back for the Super Bowl defending champions Baltimore Ravens. He was drafted in the NFL in 2008 in round 2 from Rutgers University. Rice signed a 4-year deal with the Ravens worth $2.805 million plus a $1.1 million signing bonus. He first wore number 39 but switched to number 27 at the end of the 2008 pre-season. At the end of the Ravens remarkable 2012 season he was ranked as the Ravens' second all-time leading rusher. In 2013 Rice along with Jacoby Jones and Arthur Jones got tattoos commemorating the Super Bowl XLVII victory.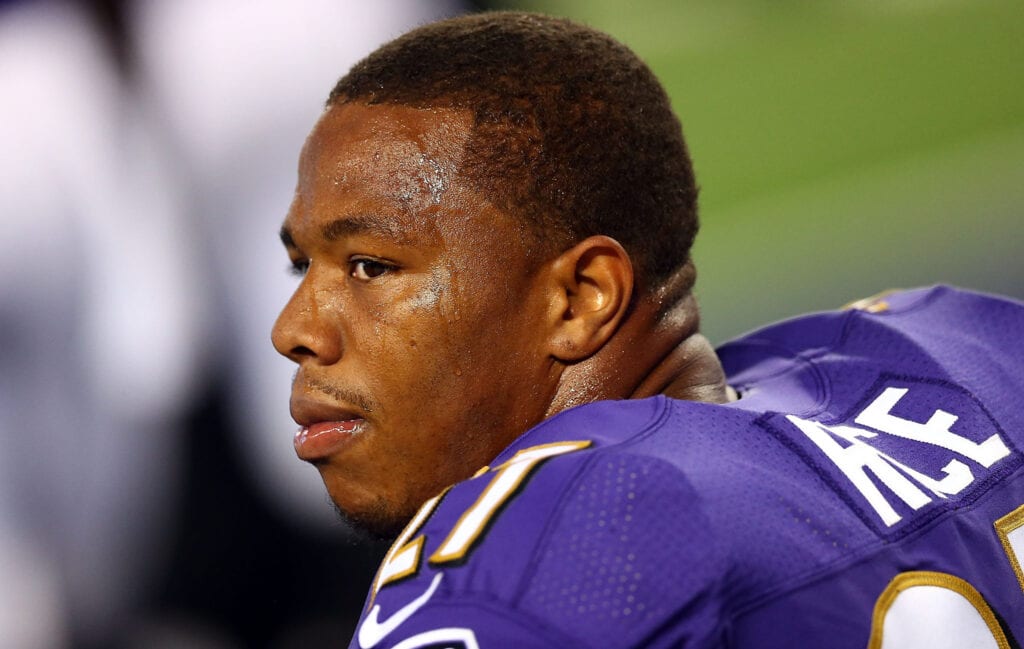 During his tenure at Rutgers University from 2005-2007 the school had it's most impressive record. Rutgers had its first winning season in 25 years and played in only the second bowl in the football program's then 136 year history. In 2006, the Scarlet Knights won a school record-tying 11 games and registered the school's highest ever season-ending national poll ranking, finishing at #12 in both the Associated Press and Coach's Polls. Rice was also a finalist for the Maxwell Award and finished seventh in the Heisman Trophy voting. Rice was named Big East offensive player of the week a school-record three times in 2006.
He was drafted in 2008 to Baltimore Ravens. His first game was week 1 against the Cincinnati Bengals in 2008. He was mostly on the bench while Le'Ron McClain and Willis McGahee were the starting running backs. The following year after an impressive performance during pre-season and training camp It was announced during training camp that Rice won the starting running back job over Willis McGahee for the 2009 NFL season. He finished the season with 254 carries for 1,339 yards and 7 touchdowns. On July 16, 2012, Rice agreed to a 5-year, $35 million deal with the Baltimore Ravens after being franchise tagged earlier in the offseason.