Science
20 Years a Slave in Secret Space Programs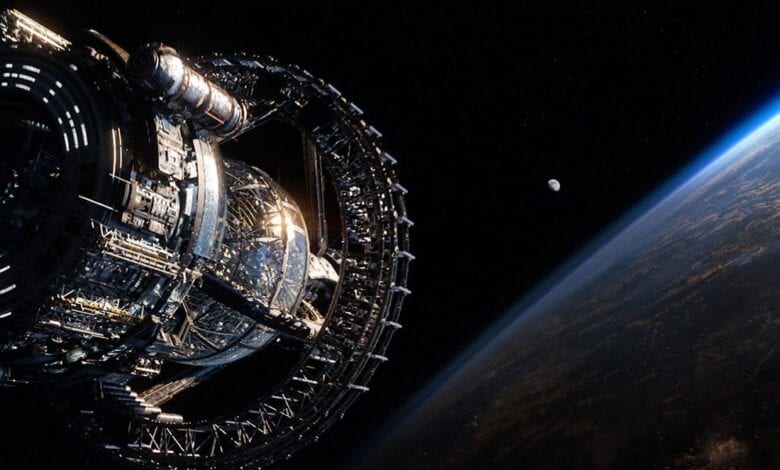 A new witness to secret space programs has publicly come forward to give details about how these programs operate in recruiting and treating personnel who are considered to be 'slaves' with no rights.
Tony Rodriques claims that in 1981, when only nine years old and in 4th grade, he was involuntarily recruited into a "twenty and back" program as punishment for something he did to one of his classroom peers.
He publicly embarrassed the son of a high-level member of the Illuminati and Rodrigues says that he was soon after abducted by five aliens. He was then genetically tested to determine what skills he possessed, which could be used in covert 'support' programs and eventually for the secret space programs themselves when he got older.
Rodrigues says that he was first forced to work as a psychic for a drug-running operation out of Peru for four years, before being recruited as a sex worker in the area of Seattle from age 13. When he turned 16 years old, in 1988, he was taken to the Moon to be tested for any skills he possessed that would be of most benefit for service in the secret space programs.
After briefly serving on Mars as a slave fighter for a mercenary military force protecting corporate bases from indigenous Martians, he says was taken to Ceres, a planetoid in the asteroid belt, where he worked for 13 years with a German-led freighter crew that was part of the "Dark Fleet," which was initially set up by Nazi Germany during World War II.
The first public reference to the "Dark Fleet" was by Corey Goode who listed it as one of five secret space programs he was familiar with in early 2015. The existence of a Nazi linked secret space program was subsequently confirmed by William Tompkins in early 2016. Both Goode and Tompkins said that slave labor was used extensively by the Dark Fleet.
I was first contacted by Rodrigues on August 15, 2015, and have spent more than a year vetting Tony's testimony with the support of two other researchers, Morgan Starr and Rob Potter, who released the first audio interview of Rodrigues on Sept 23. Our conclusion is that Rodrigues is being truthful, sincere and consistent in describing events he recalls experiencing during a twenty and back secret space program.
Rodriges was publicly identified by Rob Potter on the last day of the Secret Space Program Conference held at Mount Shasta from August 26-28. I subsequently interviewed him for Exonews.TV from the speaker lodge at the conference on the morning of August 29.
In this first episode in a five-part series on ExoNews TV, Rodrigues explains the event that led to his involuntary recruitment into a twenty and back program, and his first trip to the Moon in 1981.
In the next episode, we will learn what happened to Rodrigues when he was taken seven years later, in 1988, when he was 16, to the moon where he was trained for his first assignment for a secret space program with military and corporate facilities on Mars.
Part 2 — MOON TRAINING & SUICIDE MISSIONS ON MARS
In this second episode of an interview with Tony Rodrigues conducted at Mt Shasta on August 29, we continue to learn critical information about how personnel are treated in secret space programs. Rodrigues says that he completed a 20 and back program from 1981 to 2001 in a number of covert programs including service with the least known of the programs, what has been called the "Dark Fleet".
Unlike prior participants of secret space programs who have come forward, Michael Relfe, Randy Cramer and Corey Goode, Rodrigues did not undergo a formal military induction process where he signed recruitment papers outlining the terms of his service, and the process by which he would be returned to civilian life.
Instead, Rodrigues was forced into service as a slave where he had no rights, and had to do whatever his superiors desired, as exemplified in the first episode where he was used as a drug courier and then as a sex slave.
In this episode, Rodrigues resumes his story after a three year period in Seattle, where in 1988, at age 16, he was again taken to the Moon, and given rudimentary training as a slave soldier who would be expected to perform suicide missions against insectoid and other extraterrestrial species.
The advanced healing technologies in these programs allowed for seriously injured slave soldiers to be rapidly healed so they could perform multiple missions.
After his short training on the Moon, Rodrigues was taken to Mars where he was expected to conduct suicide missions which would support regular Mars super soldiers in their battles with insectoids and other indigenous races.
In the following interview segment, Rodrigues describes his trip to the Moon and training there, before being taken to Mars to perform what amounted to suicide missions.