Business
The Rise Of Startups In Singapore: Opportunities And Challenges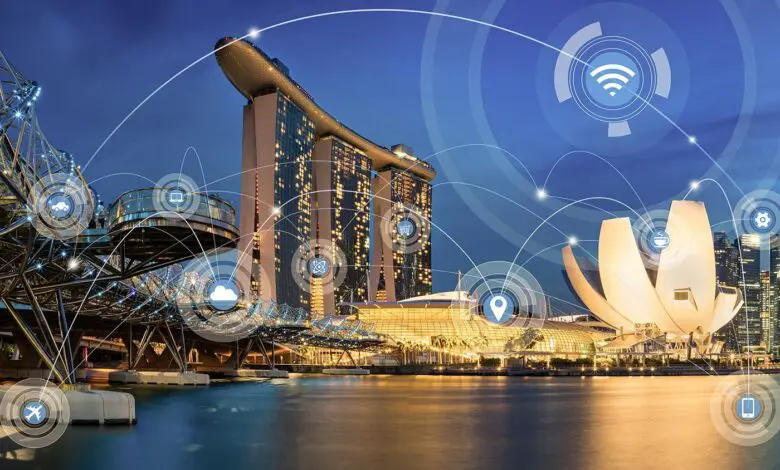 From Aspire to Endowus, the rise of startups mostly focused on financial services. Most of the popular startups dealing in Singapore come with financial expertise, and few of them are thriving in the world market.
Besides that, Singapore has a particular ecosystem that helps nurture technology-based startups for growth. According to the Startup Genome and Global Entrepreneurship Network, it ranked 5th in 2022 in Asia.
This is a global influence for any start-up to come and start a business in Singapore. However, without knowing the landscape, it can be difficult to manage any new business in a new place.
The challenges are different in different landscapes, but businesses need to be transparent with their ideas and opportunities. Here, we will focus on the rise of startups in Singapore. The ranking and business environment is enough to understand the prominence of startups in Singapore.
However, we would like to consider the areas prominently so that you can get a better understanding of the geographical landscape. For that, we will focus both on opportunities and threats.
Advantages Of Startups In Singapore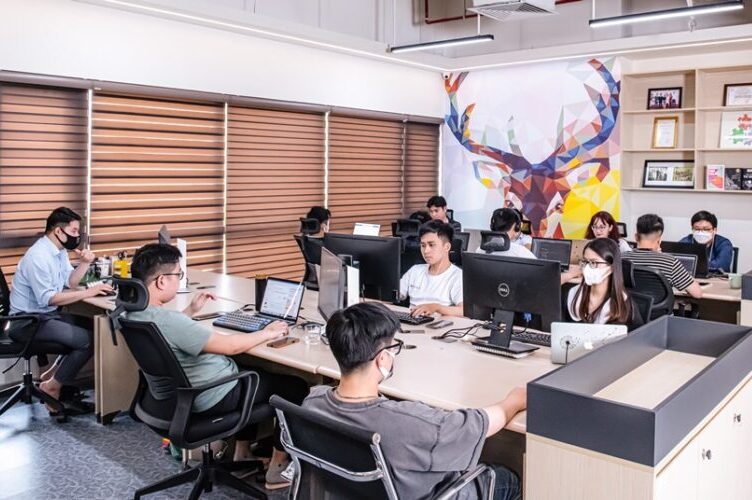 We have already mentioned that financial services can be a great choice for startups as all the big fishes come from the same background. If you have a different business plan, then there is no need to change your plan suddenly, but you have to analyze the market more.
However, it does not matter which particular business area you have chosen; accounting in Singapore is a must.
Why?
Well, in a well-decorated business environment where startups are already thriving in the market, you cannot beat that proposal of accounting outsourcing. It has several benefits that can lead to better time management and profit.
However, it's time to understand the significant benefits of Singapore as a proper startup location.
Government Grants
Singapore is known for its thriving startup ecosystem. One of the factors that contribute to this success is the availability of government grants. These provide a cool advantage for startups by offering financial support, expertise, and resources that can help them grow and succeed.
A variety of grants for startups are available in Singapore. For instance, the Startup SG Founder Grant provides up to $30,000 in funding to first-time entrepreneurs. Apart from that, the ACE Startups Grant supports early-stage startups in the science and tech sectors.
Moreover, the Market Readiness Assistance Grant helps startups expand overseas with fluency.
In addition to financial support, these grants also provide access to mentorship, networking opportunities, and industry-specific expertise. This can be beneficial for startups that are just starting out and may not have a lot of experience or resources.
Favorable Taxation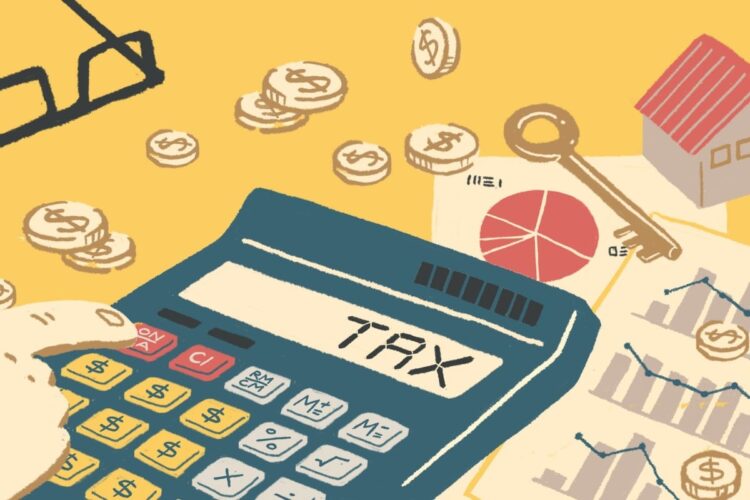 Singapore is known for its favorable taxation policies. It is an ideal location for startups. With its low tax rates, startups in Singapore can save a significant amount of money that can be used for business expansion and growth.
The Singapore government offers various tax incentives and exemptions to startups. For instance, the Startup Tax Exemption Scheme (SUTE) and the Partial Tax Exemption (PTE) scheme are popular among all. These schemes aim to encourage entrepreneurship and support the growth of startups in Singapore.
Additionally, Singapore has a network of double taxation treaties with over 80 countries. This is very helpful to reduce the tax burden for startups doing business internationally.
Infrastructure
Efficient infrastructure plays a vital role in Singapore's ability to support and empower start-ups. With its reliable telecommunications networks, modern transportation systems, and advanced technological capabilities, Singapore provides start-ups with resources and support.
This has made it a popular destination for entrepreneurs looking to establish and grow their businesses.
Ease Of Doing Business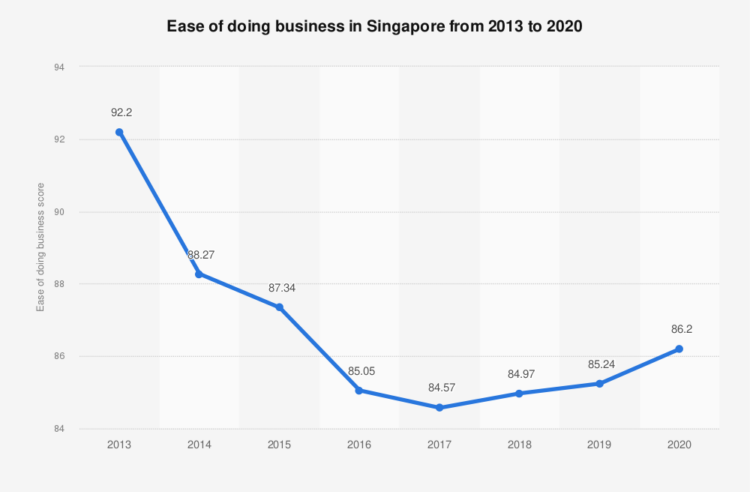 Singapore was ranked 2nd in the ease of doing business in 2020 and again in 2023, according to the World Bank. This particular data suggests the prominence of this place in leveraging start-ups' smooth growth.
For any start-up, the way is not smooth, but they face the most ups and downs. So, if you are planning for a right from the core business, you need a better intention in acquiring the market. When the market is exciting, it can be easy to capture.
Drawbacks For Startups In Singapore
After you have gone through the benefits of starting your business in Singapore, you also need to understand the difficulties that you may face so far in that same location.
Despite the prominence, Singapore also exposes some critical business instances, which makes it difficult for start-ups to deal with sometimes.
Tight local labor market
Strict business incorporation procedure
Difficulty finding and keeping skilled workers
Public market volatility
Higher costs
Tax compliance
Long working weeks
Resident company directors
Early-stage fundraising environment
Need for a work pass
However, there are common conditions that you may face more or less in any location. Your prior knowledge and understanding of the place may help you deal with these conditions better.