Travel
3 Best Carry On Luggage for Suits in 2023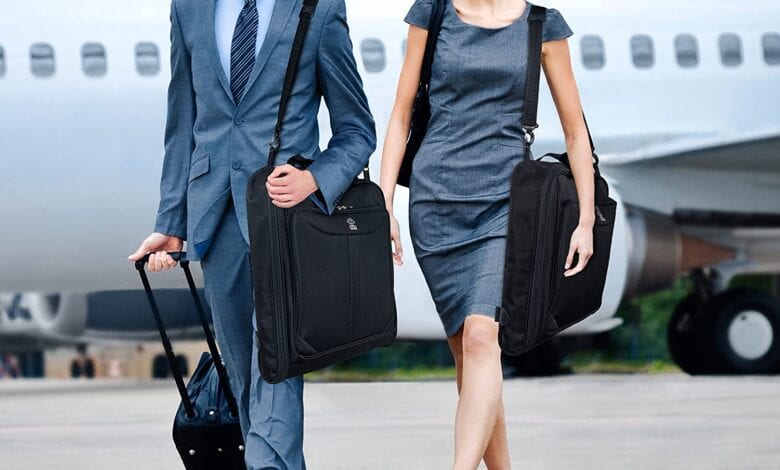 One of the biggest concerns when traveling on a business trip, apart from the results, of course, is how to avoid your suits getting wrinkled in your carry on bag. Since that can directly affect the result of your business meeting, it is essential to avoid it. After all, nobody likes doing business with somebody who looks like he just came out of a dryer. A simple suit protector won't help you much since it is impractical and cumbersome to carry and it isn't a guarantee that your suit won't wrinkle if you fold it carelessly.
Fortunately, these days we have a wide selection of carry on luggage designed with the aim of providing a wrinkle-free experience for travelers. They are a cross-breed between suit protectors and suitcases, providing the best of both worlds, yet remaining within carry on bags dimension limits. An ideal garment bag will have enough space for the suit to be packed carefully and still leave enough room for various pockets and compartments for your other needs. You will most likely need shoes to go with that suit and those aren't always comfortable for traveling, so you will want to pack them.  Here are our suggestions for your next carry on luggage for suits.
1. ZEGUR Suit Carry-On Garment Bag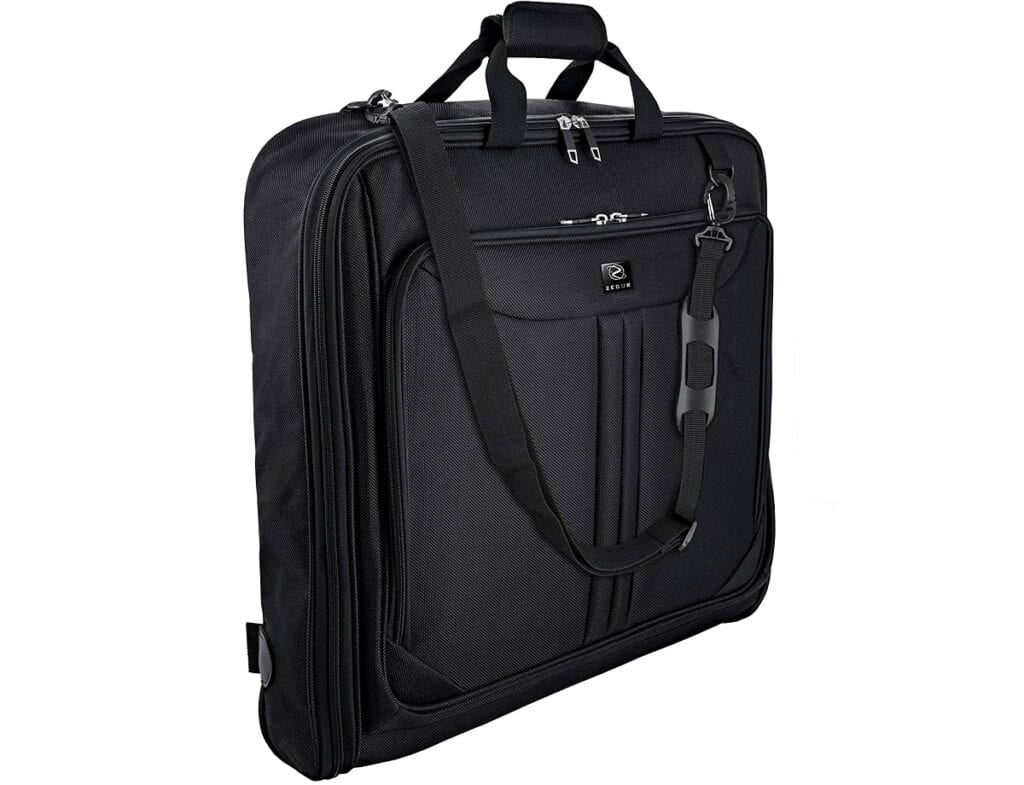 Dimensions: 23 x 4 x 22 inches
Made from 1800d Polyester, a strong and fray-resistant material, this bag will last you a long time, even if you use it frequently. It is waterproof and all metal parts, like zippers and clasp, are both sturdy and stylish. The bag has four internal compartments, three of which can be completely sealed from the rest of the bag. One has a handy Velcro cover, making it ideal for your shoes. There is also a long shoulder strap, so you can carry it effortlessly.
2. Modoker Carry On Garment Bag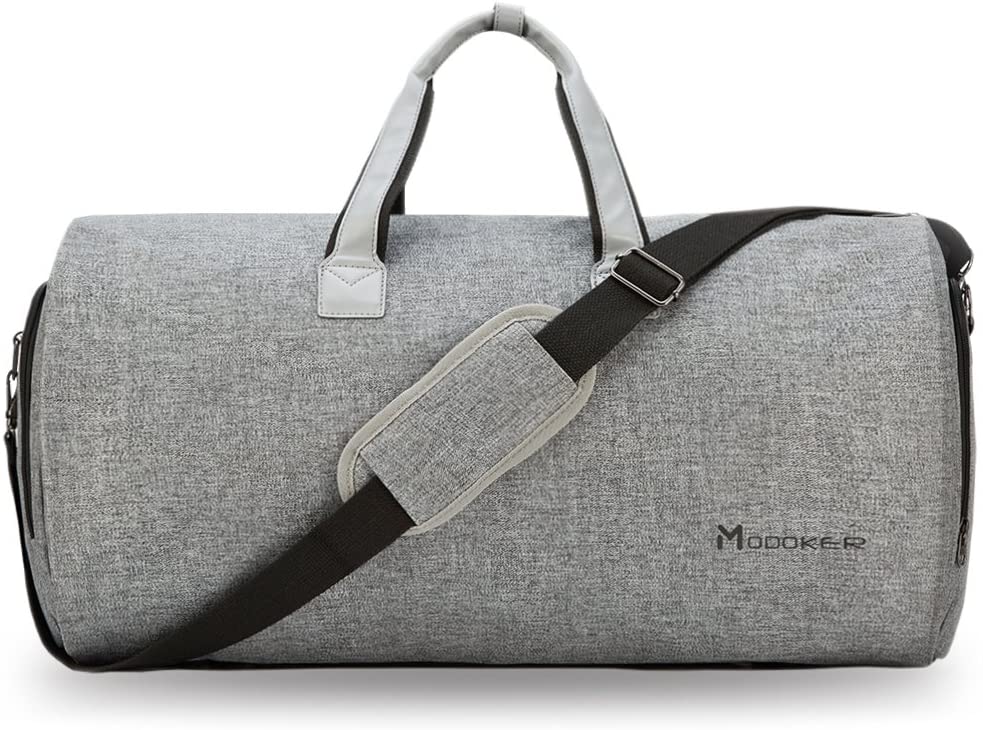 Dimensions: 22.8 x 11 x 11.8 inches
Modoker Carry On Garment Bag is made to look like a duffel bag, but don't let that fool you. It is perfectly capable of keeping your suit straight, provided you pack it carefully. It has a large 45-liter capacity, which is more than enough space for a few days away from home.
3. AmeriLeather Three-Suit Garment Bag in Leather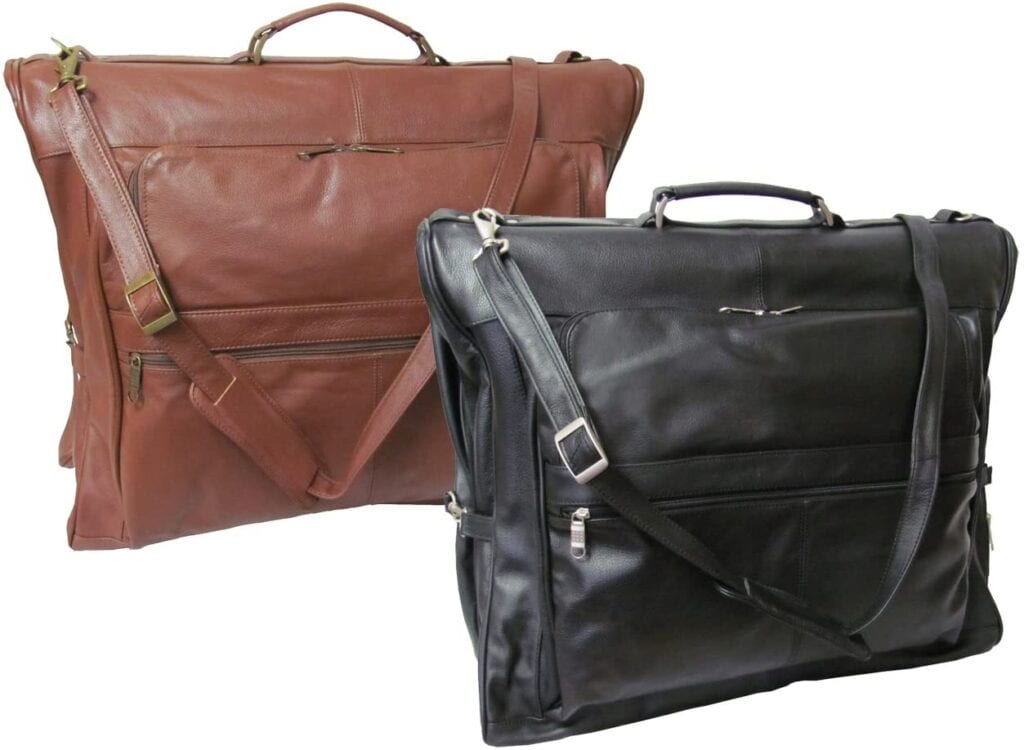 Dimensions: 5 x 23 x 19 inches
The top of the line offer is AmeriLeather Three-Suit Garment Bag in Leather. Made from genuine premium leather, this bag is made for life. With enough space for three suits, it will hold everything you need even on longer trips.