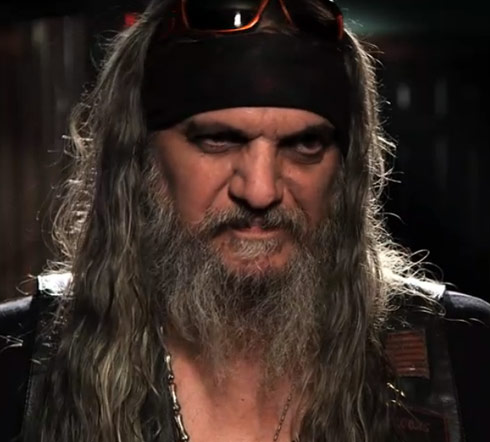 Contender, the Boss of the Mother Chapter, has been with the Warlocks for 24 years. Being Boss of the Mother Chapter, the first Warlocks chapter, carries both notoriety and added responsibilities. It is frequently watched by the Feds and requires more security personnel and equipment due to being a constant target.
Contender has lived through rival club wars, clubhouse bombings, ATF infiltration and takedowns, as well as personal tragedies including the deaths of his best friend George and his first wife Kathy.
George was murdered on Contender's first day probating for the Warlocks. Stabbed by two members of a rival club.
Contender and Kathy were riding one night soon after George's death and, at 80 mph, ran into the rear of an unlighted truck. Kathy died instantly. Contender would spend the next 12 months in recovery. Initially comatose and breathing off a ventilator, he would have to relearn who he was, have his hip replaced, pins placed in his legs and steel plates to rebuild his face. He would eventually learn that he was married only to then be told his wife was dead.
He also learned that, at the time of the accident, he had a 3-month-old daughter at home. Knowing he had a little girl became his motivation to recover.
Contender later re-married to Melanie who has now been with Contender just over 20 years. Contender has two daughters. His first, Miranda, daughter with Kathy, is now 23. He and Melanie have a daughter, Madeleine, 19, who wears a 'Daughter of Contender' patch.