House
Fabulous Entertaining Fixtures for Your Garden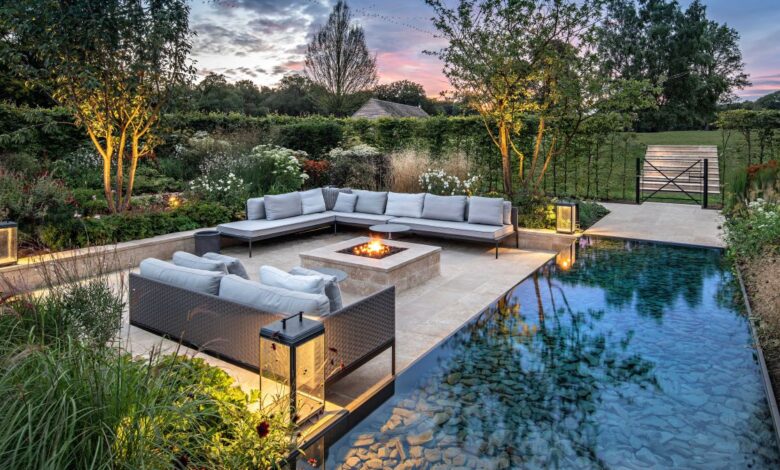 If you are looking to upgrade your home with a space to entertain friends and family, you may be scratching your head as to what options you may have. We've created a guide to just some of the styles of outdoor fixtures you could add to your garden, to inspire you.
Outdoor Rooms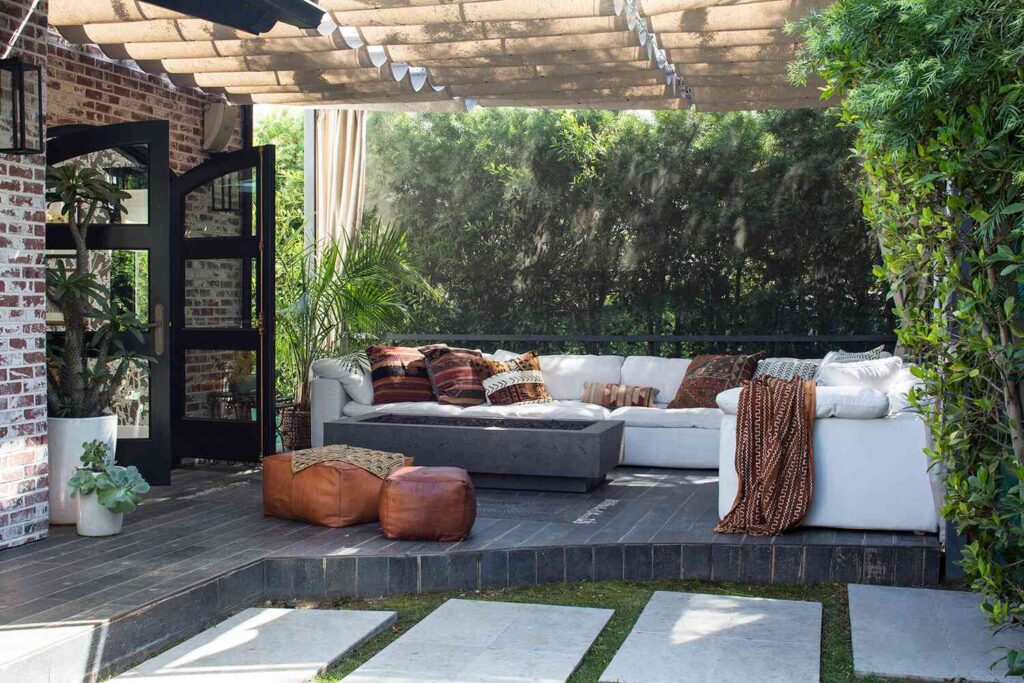 A huge trend currently is outdoor rooms or garden rooms. A garden room acts as an extension to your home but is usually situated at the bottom of your garden. Bi-fold doors are a main focal point for these rooms which then opens them entirely up to the garden. Outdoor rooms can be used as entertaining spaces such as barbecue overflow areas, outdoor dining areas, home gyms, and as a pleasant working-from-home alternative to the corner of a dining table full of last night's dishes. Many people also choose to convert them into a sound studio, home bar or games room.
Raised Decks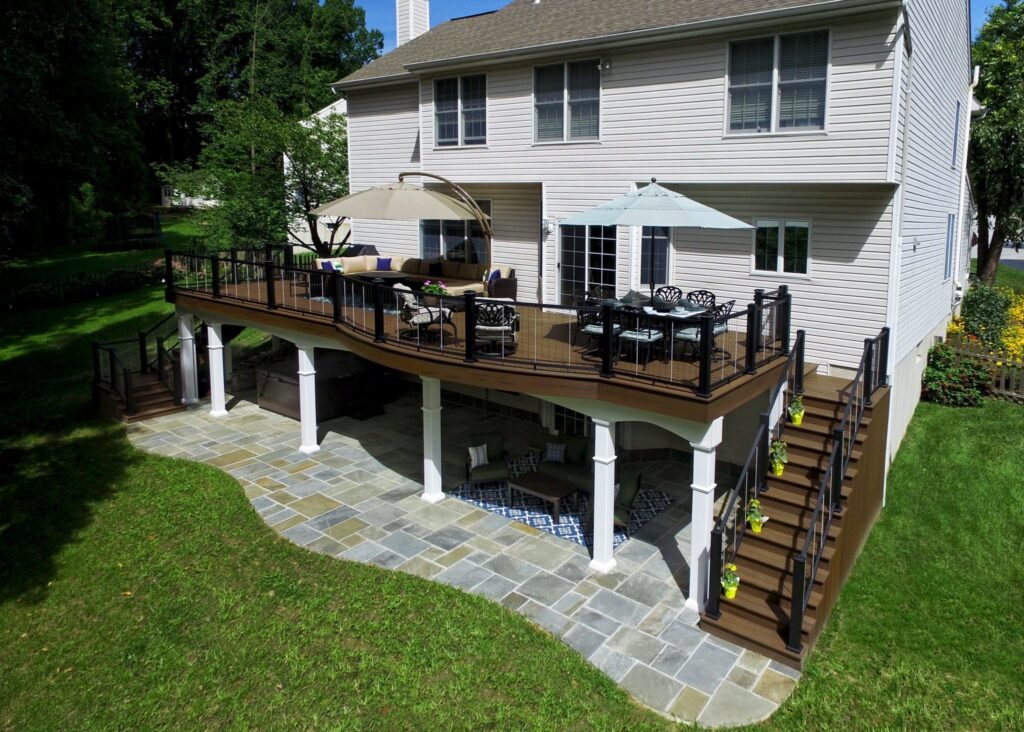 Raised composite decking is a great option for adding different dimensions to your garden space. Picture sitting on your deck at night with friends under the stars, with fairy lights and candles. Adding an al fresco dining experience to your home hosting portfolio only adds to your appeal when hosting parties and friendly gatherings. A deck is the perfect platform to support your outdoor dining furniture. It's also great for additions such as fire pits and hot tubs, for less formal entertaining.
Greenhouses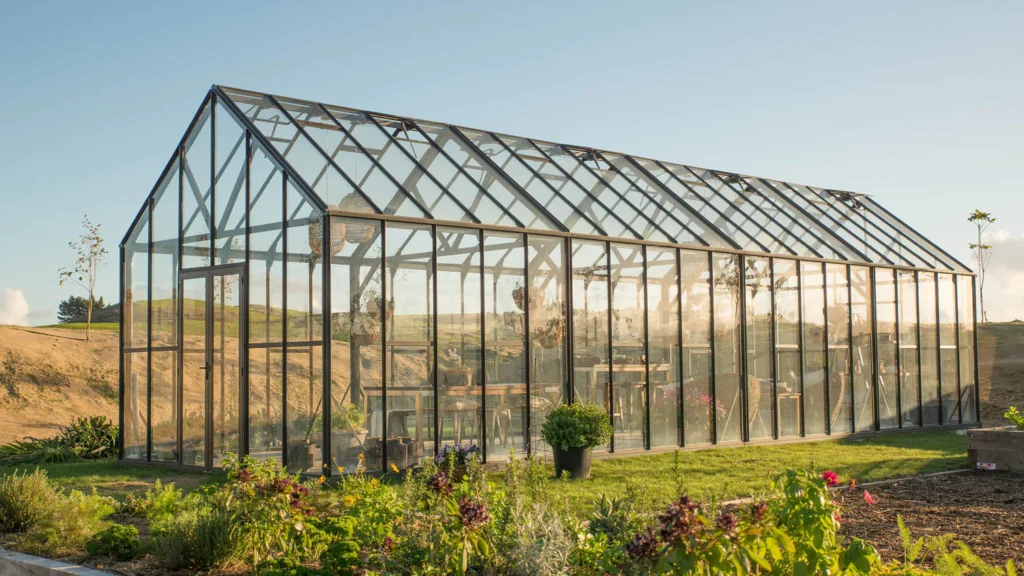 Traditionally used for potting fruit, vegetables, and flowers before transferring to the main garden once older, greenhouses are finding popularity as an alternative to a conservatory. Wooden framed greenhouses and orangeries can house a large country outdoor table to host and entertain friends with brunch & champagne or afternoon tea.
Summer Houses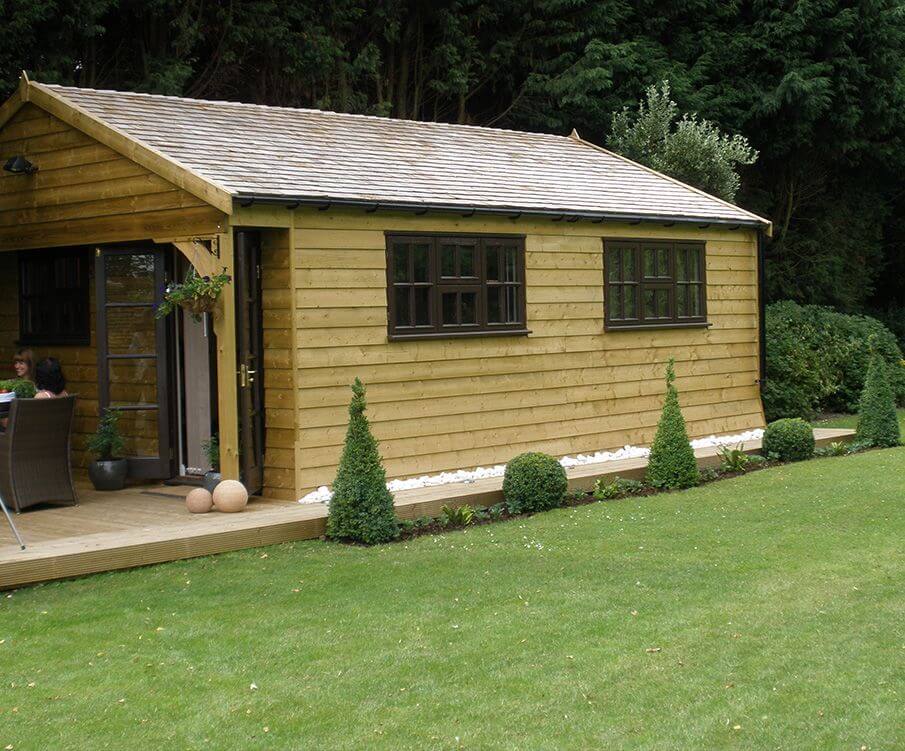 A summer house can be a fabulous entertaining space within your garden. Generally cooler than a garden room as they are not insulated, they are perfect for sitting in or out of during the warmer months, and ideal for barbecues. You can open the doors up, lay out your table and chairs and enjoy lunch in the sun with friends. If you have a favourite seaside resort, a little beach house can make a perfect retreat when the weather turns, without fleeing back to the campsite.
Pergolas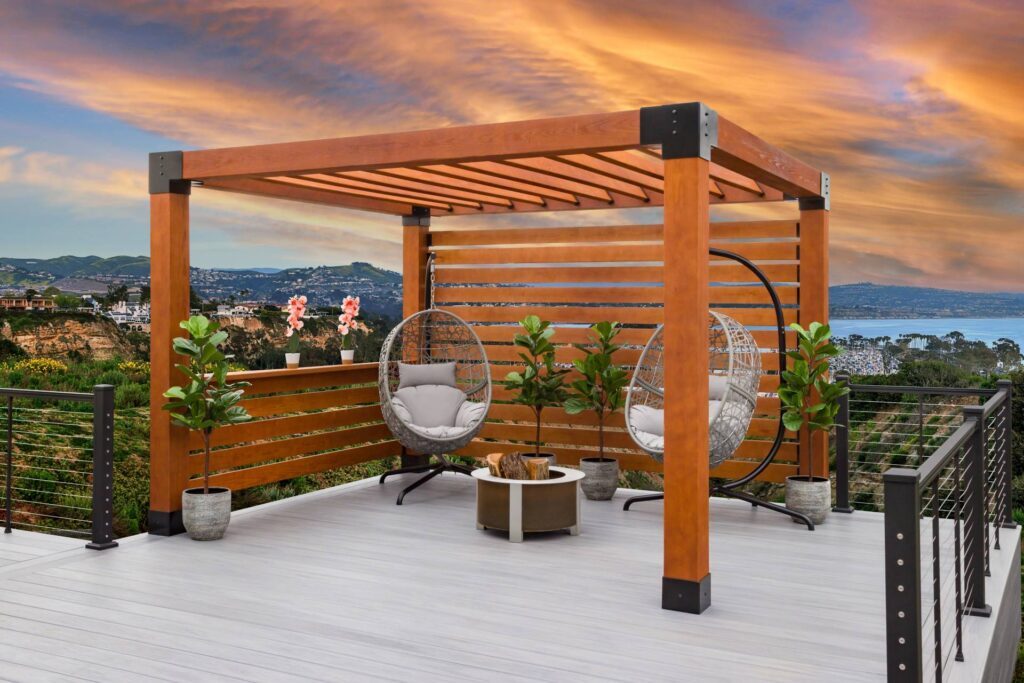 Pergolas are stylish design features which are becoming more and more popular as new contemporary styles become available to purchase for the garden. Pergolas are a fantastic way to frame your seating area as a space to gather friends and family for al fresco dining. Pergolas are now even available with a reclining roof, so you'll be able to close it off to the elements, if it starts to rain or you need some shade from the sun.
Conservatories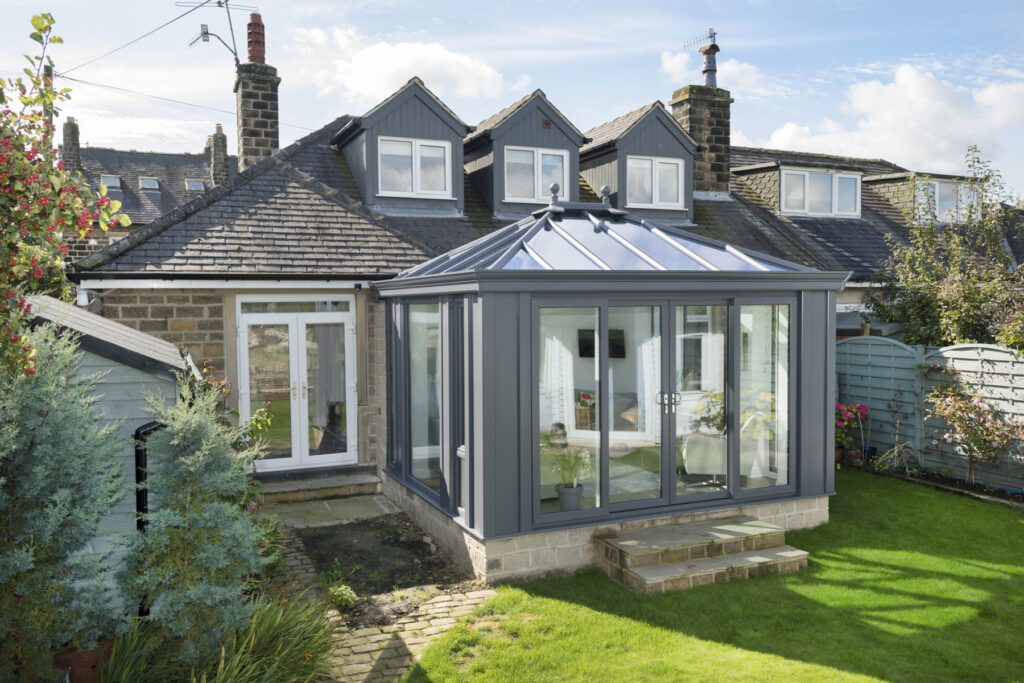 Conservatories are popular because they give you a way to enjoy your garden year-round even when the weather is unfavourable. Accessed directly from your home, you gain a panoramic view of your blooming borders and can enjoy the fruit of your labours from the comfort of your armchair. A great place for entertaining friends and family, they can be used all year. Turn the heating on in winter or open the doors throughout the summer. Whether grabbing a slice of cake over a cuppa with a neighbour or hosting the extended family for a full Sunday roast, the versatility of a conservatory makes it extremely useful for a growing family.
Garages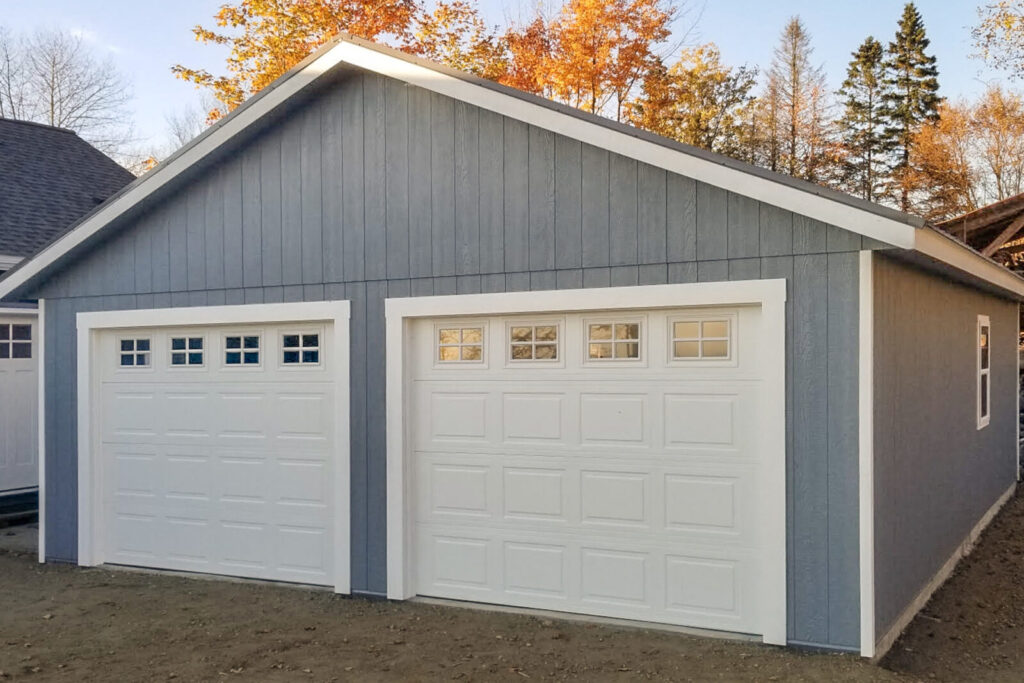 Garages are not the first place you may think of as an entertaining space, but many people are reimagining their garages as useful spaces to expand their busy lifestyle. A garage is an extremely useful asset if you have one. Entertainment isn't necessarily about having somewhere for everyone to gather but having spaces which appeal to certain groups. For instance, a garage can be turned into a gaming room for noisy teenagers, or the addition of a beer fridge and a widescreen TV can create a man cave for the big kid in the family, whilst the girls pour the gin in the kitchen.
Finding an entertainment space is not necessarily about building an extension but more about reimagining the space you already have and utilising it better. This guide shows that with a little imagination, even the most uninspiring of places can be made into a place that many enjoy.