Travel
Considerations for Expats Moving to Thailand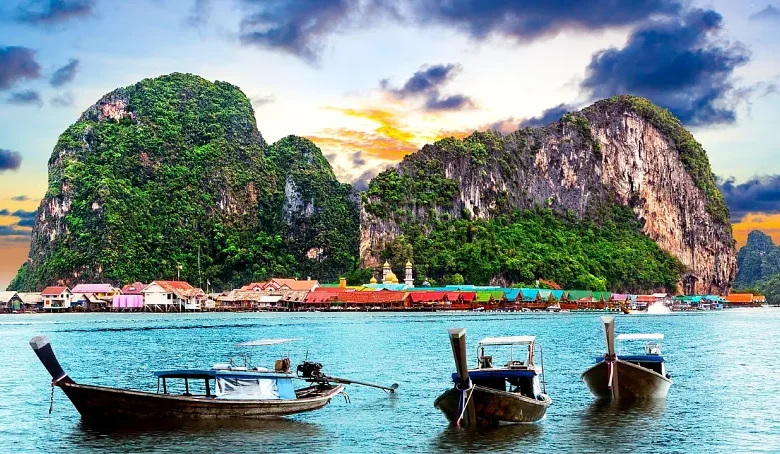 At some point in life, everyone fantasizes about packing everything up and moving abroad. But for many, fantasy is as far as it goes because moving abroad is quite a big change. Now, for the people who are ready for such a revolution, globetrotters in essence, Thailand might seem the perfect destination.
The Land of Smiles, the country of a thousand landscapes and exotic dishes, is famous for its hospitality. When choosing the country you want to live your life in, this is a key aspect and it can be the feature that helps you make the final decision. However, moving abroad is not an easy deal and the best way to approach it is by checking all the items in the aspects-to-consider-before-moving list. So, if you are considering Thailand as a place to live in, these are the things you should take into account.
Thailand is a highly popular destination among expats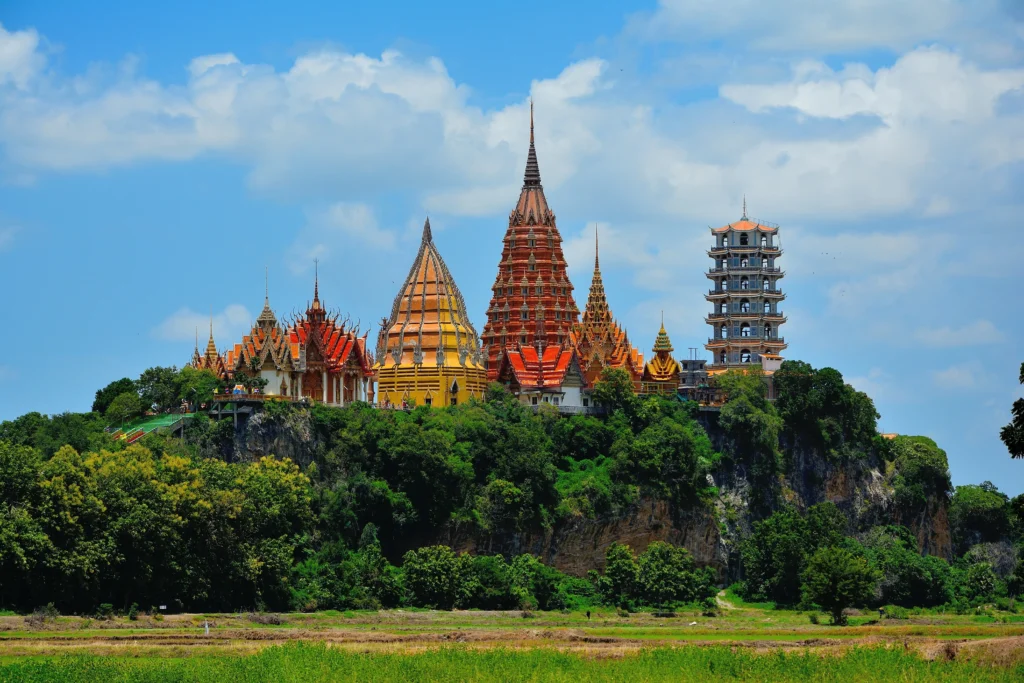 Finding a home in Thailand will not be so hard, especially because it is full of other expats that are willing to help you in the search. Besides, the locals welcome hundreds of new visitors and foreigners who go there to live every year. Most new residents that are foreigners go from the United Kingdom, the United States and Australia, so, even if you will eventually learn the language, you will find English-speaking people everywhere.
The bigger cities are the preferred destinations of foreign residents so, when looking for a house, consider Bangkok, Pattaya, or Chiang Mai, although islands like Koh Samui or Koh Tao are also popular choices for expats.
Plenty of landscapes and tourist places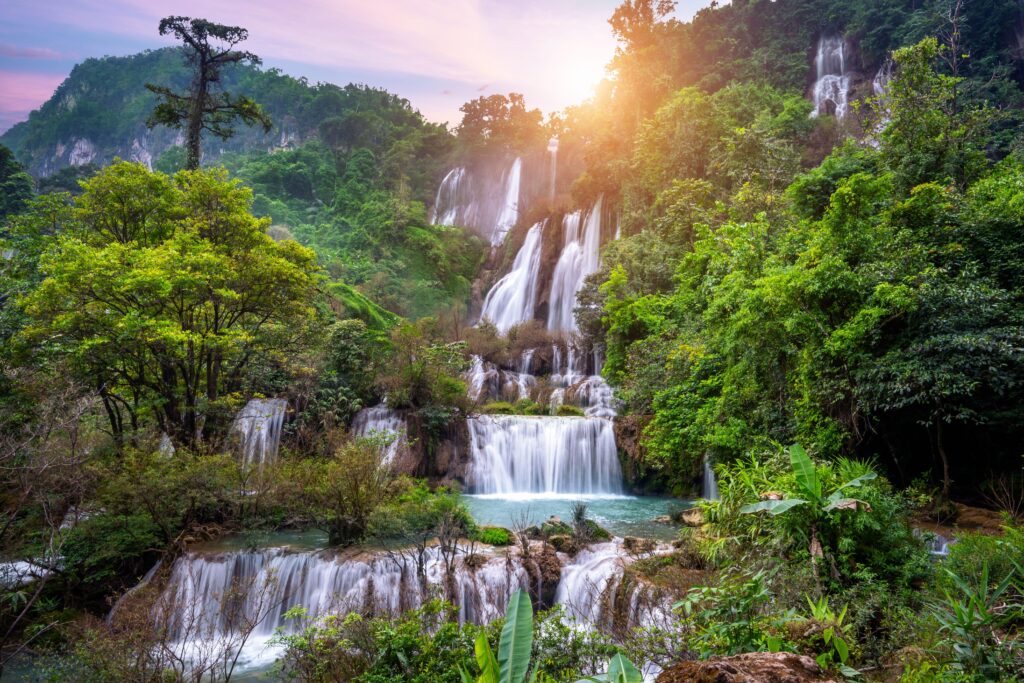 Thailand is a great destination for travelers looking for a mix of culture, history, and natural beauty. From the ancient ruins of Ayutthaya and Sukhothai to the stunning beaches of Phuket and Koh Samui, there is something for everyone. And much more enjoyable if you are not a tourist but a student or working resident because you will have more time to get to know the country without being restricted to a two-week vacation.
Here are some of the best places you'll enjoy visiting in Thailand: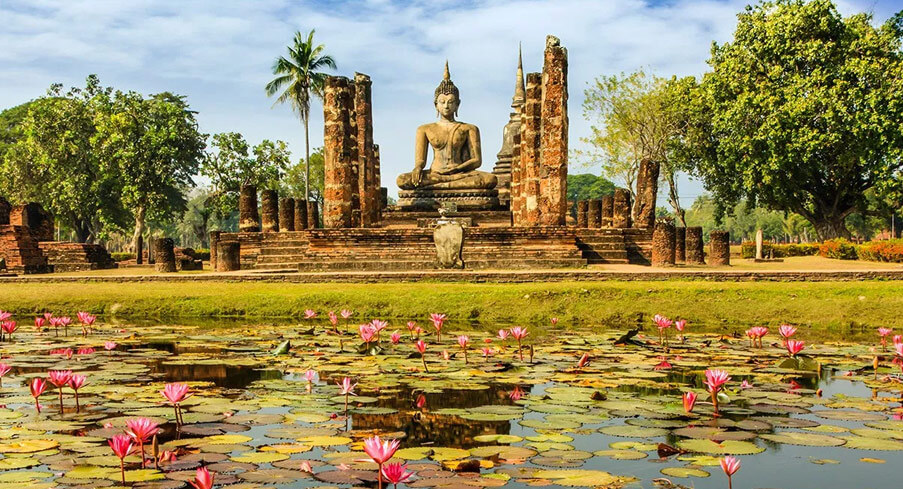 Ayutthaya is an ancient city located in central Thailand. It was the second capital of the Siamese kingdom and was declared a UNESCO World Heritage Site in 1991. You can explore the ruins of the old city, which include temples, palaces, and stupas.
Sukhothai is another ancient city you may visit in northern Thailand. It was the first capital of the Siamese kingdom and is home to many historic temples, monuments, and ruins.
Phuket is Thailand's largest island, located in the Andaman Sea. It is home to some of the country's best beaches, including Patong, Kata, and Nai Harn. There are also plenty of water sports, restaurants, and nightlife.
Koh Samui is an island in the Gulf of Thailand, located in the southeastern region of the country. It is known for its white sand beaches, coconut plantations, and coral reefs. You can also explore the island's many waterfalls, temples, and viewpoints.
The Grand Palace and Wat Phra Kaew in Bangkok are two of the most important historical sites in Thailand. The Grand Palace is a royal residence with beautiful architecture, while Wat Phra Kaew is home to the Emerald Buddha. Admission to both is 500 Baht (around $15) per person.
Khao Yai National Park is a World Heritage Site located in central Thailand. It is home to waterfalls, mountains, and lush forests, and is a great place for bird-watching and trekking. Admission is 300 Baht (some $9) per person.
Railay Beach is a stunning beach located in the Krabi province. It is only accessible by boat, and is known for its rocky limestone cliffs and crystal-clear waters.
The Floating Markets of Damnoen Saduak are located in the Ratchaburi province. Here you can buy fresh fruit, vegetables, and souvenirs from the boats. Admission is free.
The Phi Phi Islands are located in the Andaman Sea, near Phuket. They are known for their stunning beaches, limestone cliffs, and pristine waters. A day trip to the Phi Phi Islands costs around 2,000 Baht ($60) per person.
Home to the Thai gastronomy itself
Depending on where you are moving from, gastronomy in this country can represent a big change in your diet. Thai food is now everyone and you might already be used to having exotic dishes, but take this into account when planning the move. Food habits can die harder than others.
In big cities such as Bangkok, you will be able to find internationally consumed products that will help you adapt and make a smoother transition into Thai cuisine. However, if you are a fan of Thai food, like Bangkok salad, you will find the best shrimp salad recipe waiting for you there!
Thailand's safety rate is high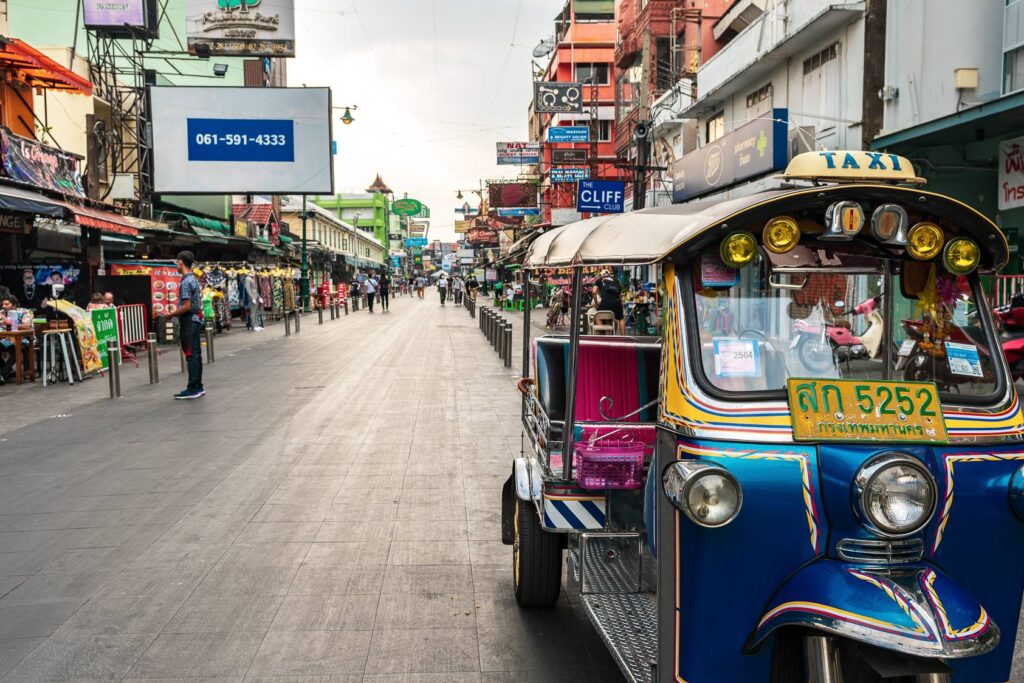 As a country, Thailand is considered a highly safe one. The criminal rate is rather low and foreigners are not the target of any major crimes. As in any other place, you are suggested to be cautious and mindful of the situation of the area in which you are going to live.
In general, Thai people are extremely welcoming of new visitors both as tourists or new residents. In general terms, you will only have to be respectful of their culture and customs to avoid any altercations. For example, keep in mind that even if your English will not be judged, you should always do your best to help the locals understand you without making them feel embarrassed.
Find a job and get health insurance
Of course, these are two of the top priorities for anyone moving abroad. However, many people get their papers in order and plan to find these kinds of solutions after they have settled. Quite on the contrary, you should find a job before moving to make sure you can afford the cost of living in Thailand, regardless of how low this can be compared to your present situation.
Medical insurance for tourists is rather easy to get, but if you are planning to move for the longer term, you will need to invest more money in this aspect and get medical insurance that can guarantee proper assistance.
Needless to say, make sure you apply for the right kind of visa and follow all the legal aspects and rules needed to achieve a successful relocation.
Conclusion
Moving to Thailand can be an exciting and highly enriching experience. If you have been thinking about it, we hope this article gave you some insight on the pros of doing it. Remember relocating in a new and sometimes completely different country and culture can be tough, expensive and a lot of hard work. However, Thailand is a magical country and their people will definitely be ready to welcome you into your new life!