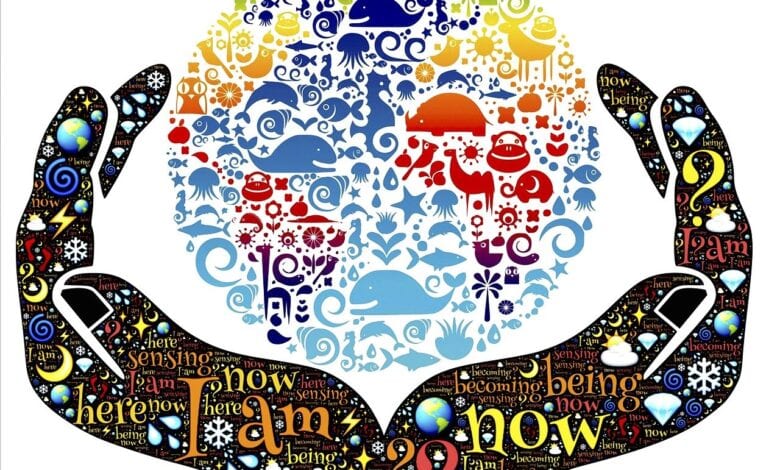 Consciousness has been defined as many things to many people, but there can never be one encompassing definition of what it really is. However, there are several factual components that assist in its definition and allow us to assess our own level of consciousness. What level are you at?
Before reading this list, it's important to understand that every person is at the level they are supposed to be. The is no good level or bad level, inferior level or superior level. The following is only a guideline and whether you reside in force or power, you are learning the lessons you have come for:
It is the formless, invisible field of energy of infinite dimension and potentiality, the substrate of all existence, independent of time, space, or location, of which it is independent yet all-inclusive and all present.
It encompasses all existence beyond all limitation, dimension, or time, and registers all events, no matter how seemingly minuscule, such as even a fleeting thought.
It allows for the registration of all events occurring in and out of time and space, and these events are timelessly accessible due to the unique qualities inherent to the energy field of consciousness itself.
It is the irreducible substrate of the human capacity to know or experience, to perceive or witness, and it is the essence of the capacity for awareness itself.
It represents a field of infinite power and potential, out of which the manifest universe as Creation arises as a continuous, ongoing process.
It exists along with the universe independently of human description and is essentially one unified, a total field within which there are various levels of vibrational frequencies that appear as the observable universe. As in the physical domain, the higher frequency of the vibrational energy, the greater the power.
It is the universal, all-encompassing vibrational field of energy which is descriptively omnipresent and is therefore omniscient and all-powerful (omnipotent). The presence of the field of consciousness is known by all sentient beings as the subjective awareness of existence itself. Thus, the awareness of the presence of consciousness as the substrate of existence is the primordial subjective reality underlying all possible human experience.
Its levels are identifiable by use of a simple quality of consciousness itself, and the omniscience of consciousness recognizes and responds to that which has existence and is true by virtue of the fact of that existence. Thus, consciousness, like a mirror, impersonally reflects actuality, which is unchanged and unaffected by that process. Consciousness, therefore, does not "do" anything, but, similar to gravity, it provides the context out of which potentiality actualizes from formless to form, from nonexperienced to experienced.
It is part of life itself which is not capable of being destroyed but can only change form by shifting to a different frequency range (in human experience, the "etheric," the "spiritual," and other energy realms described throughout time).
It is all that exists representing varying levels of energy vibrations. A scale of consciousness can be constructed that is internally consistent and of pragmatic value. A logarithmic scale of consciousness from 1 to 1,000, which starts at number "1″ as the existence of life itself and continues to 1,000 (the highest level of consciousness ever reached by mankind), is sufficient to include all possible frequency ranges of human consciousness. Such a scale can be demonstrated to be highly informative and of great practical as well as theoretical value in understanding mankind, the question of divinity, and the universe.
It is merely a representation of the awakening process. For the first time there is a large scale awakening on our planet. Why now? Because if there is no change in human consciousness now, we will destroy ourselves and perhaps the planet. The insanity of the collective egoic mind, amplified by science and technology, is rapidly taking our species to the brink of disaster. There is probably enough of a critical mass right now to bring about a new earth. So the transformation of consciousness is truly happening even though they won't be reporting it on tonight's news. Is it happening fast enough? Here are some of the levels of consciousness many are still going through.
LEVEL OF CONSCIOUSNESS
Each level of consciousness (LOC) coincides with determinable human behaviors and perceptions about life and God. Each level represents a corresponding attractor field of varying strength that exists beyond our three-dimensional reality. There's a critical point within each LOC from which its field gravitates (or entrains).
The numbers on the scale represent logarithmic calibrations (measurable vibratory frequencies on a scale which increases to the tenth power) of the levels of human consciousness and its corresponding level of reality. The numbers themselves are arbitrary; the significance lies in the relationship of one number (or level) to another (e.g., Dr. Hawkins' scale is from 1 to 1000; a similar scale could be devised from 1 to 10 where 2 is courage and 5 is love).
Dr. Hawkins points out that the two greatest spiritual growth barriers seem to be at level 200 and 500. Two hundred, the level of courage, represents a profound shift from destructive and harmful behavior to life-promoting and integrous lifestyles; everything below 200 makes one go weak using kinesiology. Currently, approximately 78% of the world's population is below this significant level. The destructive capacity of this majority would annihilate mankind without the counterbalancing effect of the 22% above 200. Because the scale of consciousness is logarithmic, each incremental point represents a giant leap in power. As such, one person calibrated at 600 counterbalances the negativity of 10 million people below 200.
The second great barrier is level 500–Love. Love in this context is a way of being in the world–not an emotionality as most of us perceive it. According to Dr. Hawkins, the reason the level of love is so difficult to achieve is because our ego is so rooted in the physical domain as opposed to the spiritual domain, which emerges at 500. The 400s represent the level of reason, guided by the linear, mechanistic world of form (our modern society that includes advancements in medicine, science, government, etc). Interestingly, the top echelon of intellectual genius, including Einstein, Freud, Newton, Aristotle, etc., all calibrated around 499. The 500s represent a very difficult hurdle as only four percent of the world's population calibrates in the 500s. This level denotes a shift from the linear, provable domain (classic physics or Newtonian physics) to the nonlinear, formless, spiritual realm.
It is important to understand that no level is better or worse than another. There are no opposites. The Map of the Levels of Consciousness represents a gradation of consciousness–degrees of the experience of Reality, the existence of God, and the level of lovingness that is present. The 500s (love) are not "better" than the 400s (reason); they simply represent another gradation (and a higher level of truth) on an infinitely growing scale.
A person's LOC remains rather steady through the lifetime. Emotions come and go like the passing wind, but a person's calibratable LOC is governed by specific energy fields in the nonlinear domain which generally doesn't waver. Over the course of a lifetime, the average person's LOC will change approximately five points (this is not a statistical derivation, but an average discovered through Dr. Hawkins' kinesiologic research). However, it is possible for an individual (such as a spiritual aspirant) to have their LOC jump (or drop) hundreds of points in a single lifetime.