House
Give your Bedroom a Cozy and Warm Touch with Farmhouse Style Interior in 2023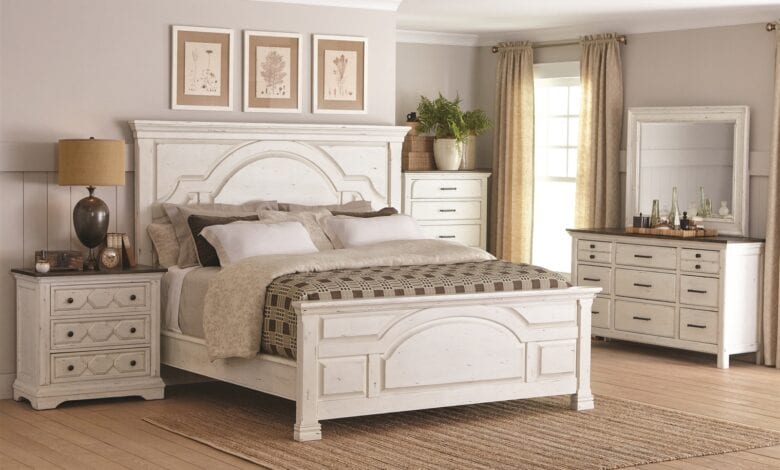 A house with a farmhouse style interior always appears to be warm and cozy. Farmhouse interior has become lately quite common among interior decorators. It reminds us of our childhood vacations at our parent's hometown. When we hear farmhouse the first thing that comes in mind is rustic metal and wooden planks.
In the 1700s, people were close to nature. They managed their entire livelihood with whatever they had. Light meant candles, lamps, and fireplace, greenery all over the place, an open balcony, or a garden with huge trees and bushes. Above all, furniture was all of the wood planks, and shiplap was made of wood or barns.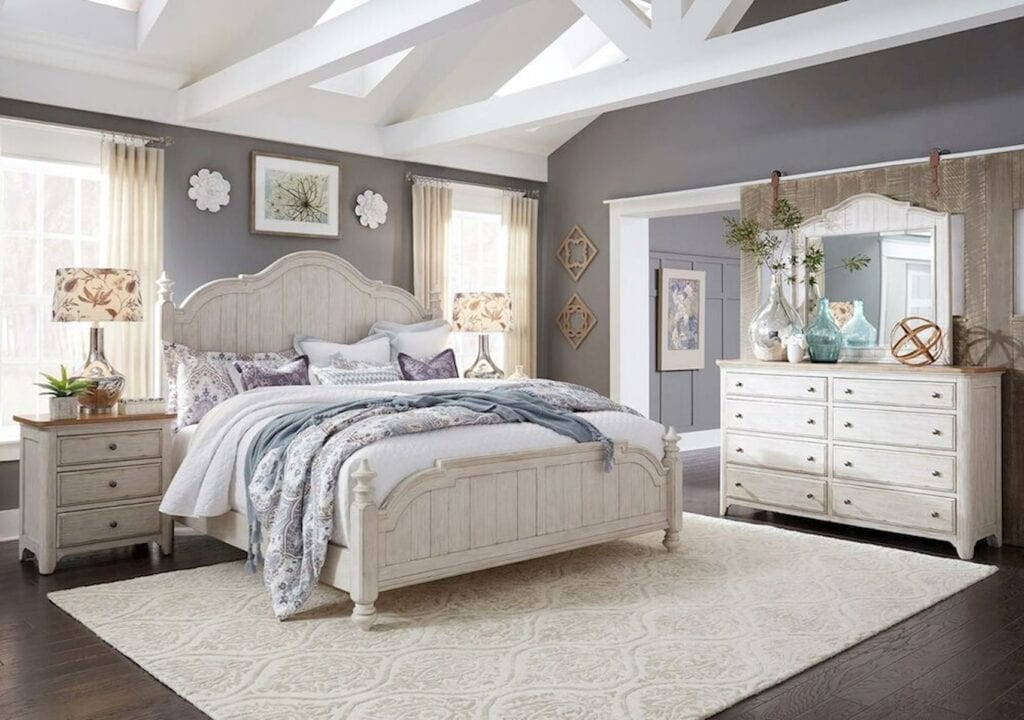 Doesn't it give a warm and relaxing feeling? Well, this is what people nowadays are looking for in their apartments and homes. After all that heavy workload, when you enter your house you want a homely touch giving a feeling of returning home. Nothing is as good as farmhouse style decor.
The advantage of designing a house in a farmhouse style is that it can adapt even to a modern interior. Slight modifications with furniture or showpieces can also give it the countryside look. You don't have to spend a lot of money on buying antique pieces. Just look into the junk in the garage and you'll surely find some pieces to show off. As long as the furniture is old, or worn it can give you a look that you're looking for.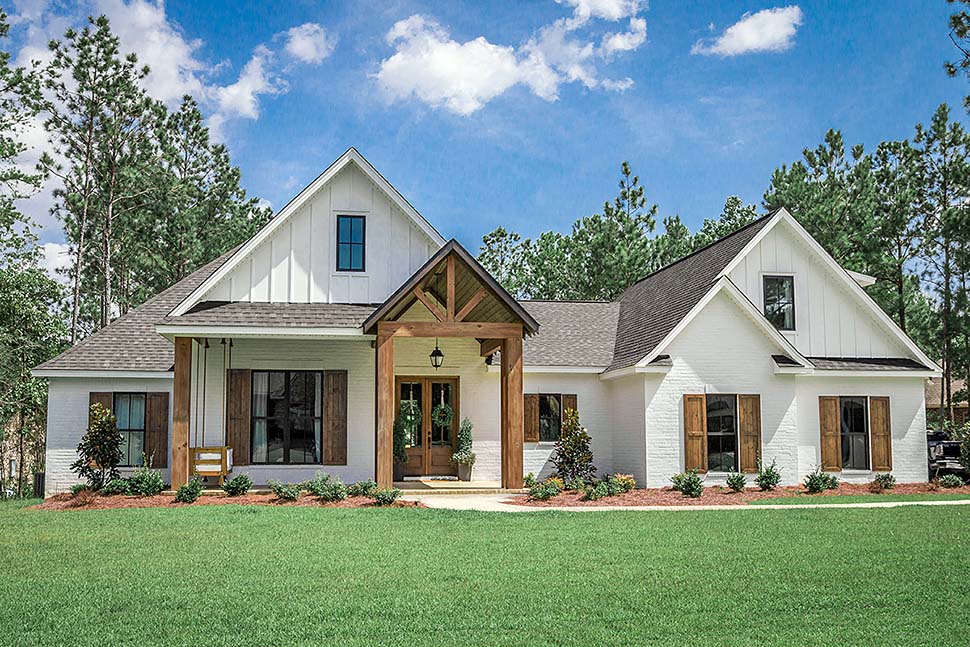 In a modern interior, where you can't make any changes, you can add farmhouse wall art signs made by Widdlytinks. They are known for various types of wall arts that give a vintage look to your house with just one wall hanging. These paintings are made by award-winning artists.
Homeowners imagine a farmhouse interior to get a homely feeling. So, your prime focus should be your bedroom where you relax after a hectic day. The living room and kitchen are the first point of attraction for guests, but the bedroom is your area which should be completely your preference.
Whether you live in an apartment or condo you can still get the feeling of an old farmhouse. You can also get a can of paint, a few old metal showpieces, and plain fabrics to give your bedroom a favorite look. Use heavy silhouettes with a lighter finish which is another traditional kind of design.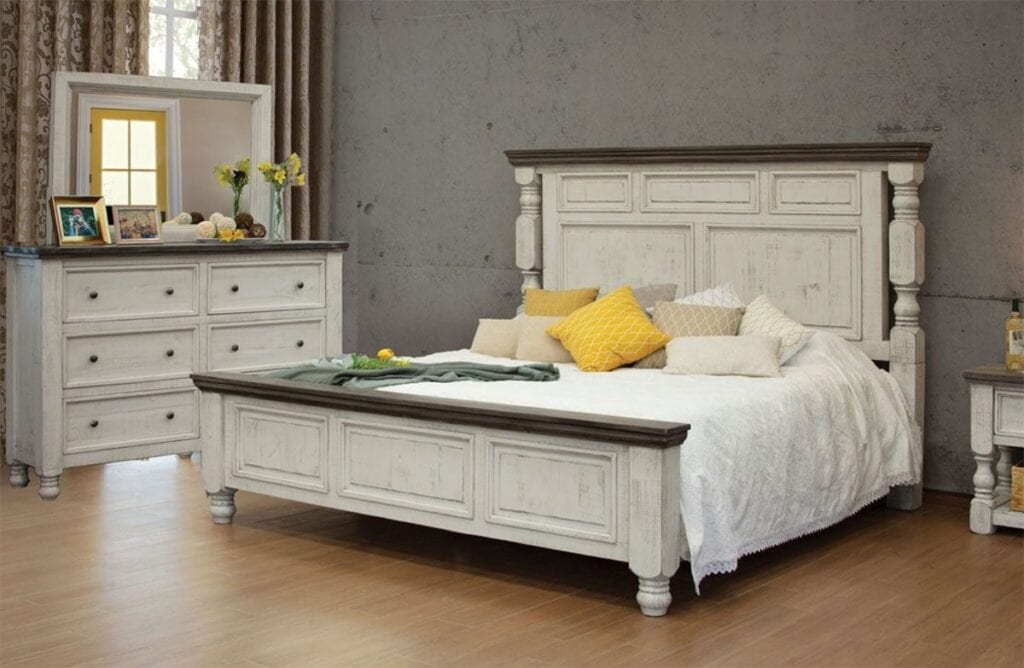 As a beginner, try using the internet and magazine to know various styles and designs. Look through various items online, but don't buy them. These items may help you get a rough idea of how to decorate. Then you can check your scrap to find something suitable. Contact the nearest scrap store to know if they have old wooden furniture which can be polished and reused. These small things will save you money and will still give you a relaxing home.
Here are some basic tips that may help you decide
As mentioned above, find all the old items and embrace them as it gives your bedroom a farmhouse-feel. For example, old jute hats that you bought for a beach vacation, a brass vase that had a dent at the base so you left it in the garage.
Generally, a fireplace is perfect for the living area, but if you plan to relax with a glass of wine in your bedroom, then plan a fireplace made of brick, cement, or shiplap of different colors in the bedroom. There are artificial fireplaces that produce no flames or smoke so no chimney or ventilation is required. You can also choose a variety of modernized styles and designs like a wall-mounted fireplace from the Soothing Company.
Farmhouse and shiplap walls go hand in hand as they are a trademark for exterior walls. You can use these walls for bedrooms and these wooden planks now come in various shades.
Rustic wood is the main item used in farmhouse style. So, use wood in various ways like making a headboard, coffee table, side table, etc.
Buy a quilt that appears to be old. Plain fabric, slightly muddy, or creamy look will give an old feeling. You can layer them on your bed as a sign of a farmhouse style.
Farmhouse style is close to nature, which means flowers, dried leaves, jute baskets are some of the classic looking items. You can also buy artificial flowers if arranging real flowers every day is not easy.
Lights play an important role in every part of the room. The kind of lights that you will use will decide the mood, thus, use side table lamps for reading and relaxing, a floor lamp will high angle is good beside your rocking chair and a candle style chandelier in the center of the bedroom will just be perfect.
Buttery yellow and white is a classic farmhouse style. Bed sheets can be white with floral prints, the table can be covered with white Croatia work cloth and laces and cushions and pillows can have plain covers with laces all over.
Do you remember your grandfather sitting on the patio on his rocking chair? That is what I'm talking about, no not patio, but the rocking chair completes the entire look of the bedroom.
Pictures or wall paintings that show farm life will set with the theme. A rooster wall art or a crop field, cowboy, cows give a remarkable look to the room.
Sliding barn door is a specialty of the southern style. Slight rustic looks on the wood which also matches the walls is good to go.
Mirror with metal frame also gives a classic look to the room. And design your dressing room according to the old southern style.
There are needless ways of decorating your room. As long as you have space to walk and the room doesn't look congested, you're good to go. Feel free to do anything since you'll be using old items so it isn't a waste of money. However, before buying anything online or from the store, check other options that can save money.