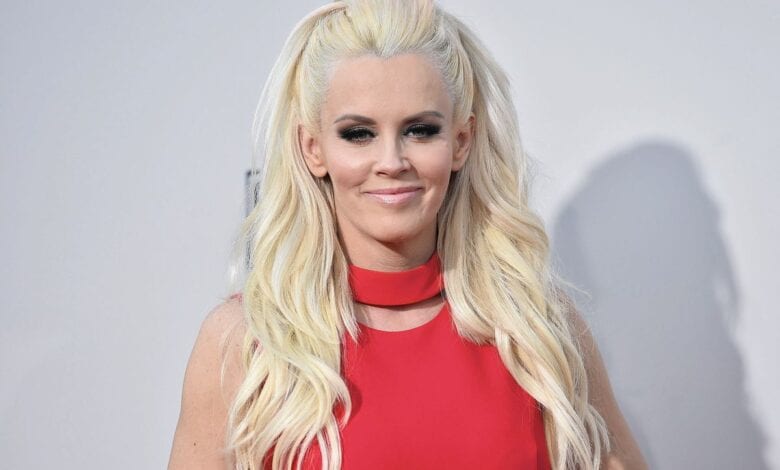 Comedian and actress Jenny McCarthy is currently dating New Kids on The Block member Donnie Whalberg. They posted a pic spending 4th of July together. The duo got together following a steamy appearance on McCarthy's talk show in March. The actress formerly dated comedian Jim Carey. Her net worth is $14 million from movie salaries and her current talk show on VH1.
Jenny McCarthy began her career with a spread in Playboy magazine. McCarthy posed nude for the magazine in 1993 and that same year named Playmate of the Year. She was paid $20,000 for the shoot. With her new position at the magazine she was paid $100,000 in 1994 and moved to Los Angeles to extend her career. She booked a job on the MTV series Singled Out. NBC the mother network of MTV signed a contract with her to develop her own sitcom. Jenny was canceled almost immediately after two episodes due to low ratings.
She made several big television roles on series Two and A Half Men, Chuck, My Name is Earl, Baywatch and over a dozen more. She got her big movie role in the 2003 film Scream 3. Two years later Jenny McCarthy started dating Jim Carey. She has a son Evan Asher from her first marriage to actor John Mallory Asher. McCarthy was also linked to retired Chicago bears linebacker Brian Urlacher but the couple split in 2012. She has also written several books and began writing and producing her own talk show on VH1 where she met Donnie Wahlberg.