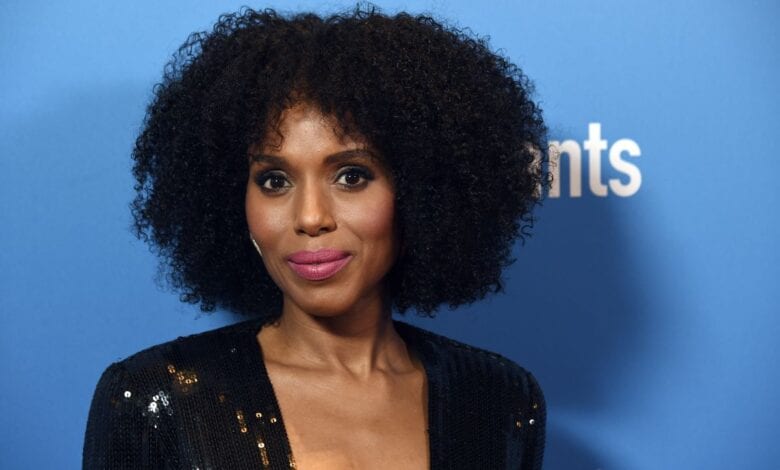 Kerry Washington stars in one of television's most popular new series as Olivia Pope. Scandal is returning to ABC for it's third season. The series averages 9 million viewers per episode. Critics raved over Kerry's performance which lead to a Primetime Emmy win for Best Outstanding Actress. In season 3 Washington signed on to earn $3 million this season. In 2013 she starred in the Academy Award nominated film DJango Unchained alongside actor Jamie Foxx. In the summer she was the commencement speaker for her Alma Mater George Washington University where she also received an Honorary Doctorate for Arts. Washington also married NFL star Nnamdi Asomugha in June. 3 years after she ended her marriage to actor David Moscow. Her net worth in 2013 is $12 million.
Kerry Washington was born in Bronx New York to an educated and middle class professional family. Her father was a real estate broker and her mother was a professor. She followed their footsteps and attended George Washington University where she attained a Bachelor's degree in Anthropology and Sociology. Her acting debut was in the 1994 made for television film Magical Make-Over. Over the next few years she made several appearances in other films including Save The Last Dance.
Kerry met comedian and actor Chris Rock while filming Bad Company. A few years later he offered her a role in his film production "I Think I Love My Wife". She also garnered major critical attention for her appearance alongside Angelina Jolie and Brad Pitt in "Mr & Mrs Smith". Kerry also acted on Broadway starring in the production Race. In 2013 the actress was ranked No.2 on People Magazine's 100 Most Beautiful People.