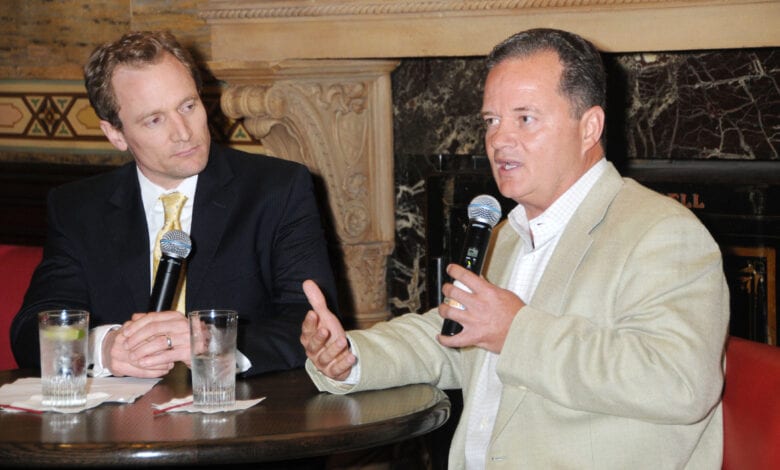 Birthday: 1960
Birthplace: Nassau, Bahamas
Education: University of Virginia – Darden
Net Worth: $20 million
Occupation: VP E-Tab (Grey Goose)
Spouse: Alana Darville married 2001 – present
Moonshine, coal and timber are still the best ways to make a living in the Tug River Valley, so it's no surprise that both Mark Hatfield and Jim McCoy want this moonshine liquor deal. It's not secret that these two families have been feuding for over 150 years. Their moonshine was the center of most of the altercations but although the tensions have slightly subsided between the descendants a possible investment worth millions in their liquor might have tensions rise once again. Beer executive Monsell Darville has come into town and offered both families millions to distribute their moonshine.
Monsell Darville is a graduate of one of the most respected Business schools in the world Virginia Darden. He took his education and has excelled professionally being the Vice President of Sales at E-tab. Prior to his position he worked for Barcardi in sales.. He currently lives in Florida near the headquarters in Greater Louis Area in South Florida. He joined Barcardi in 1994 has been responsible for creating the company's most successful campaigns including creating new flavors and products directed towards a younger market. A revolutionary in the spirits industry, BACARDI sells the No. 1 rated scotch, super premium gin and super premium vodka. He is now associated with Grey Goose.