Sport
The Road To The 2023 NBA Championship: Favorites, Dark Horses, And Predictions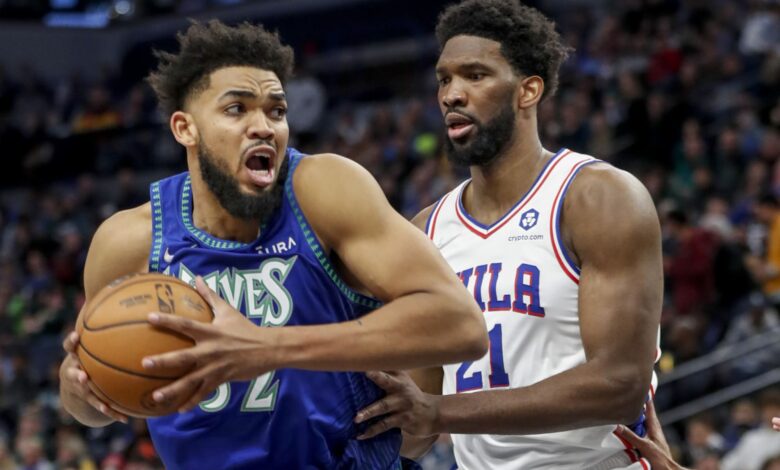 The NBA regular season is coming to an end, which means that this is a great time to check the standings and see which teams have the most chances to lift the Larry O'Brien trophy.
Favorites
Let's start by focusing on stats and current form, which should give us a much better insight into who the favorites to win the ring are, and you a much better insight into which team to bet on via online sports betting Philippines.
Eastern Conference
Milwaukee Bucks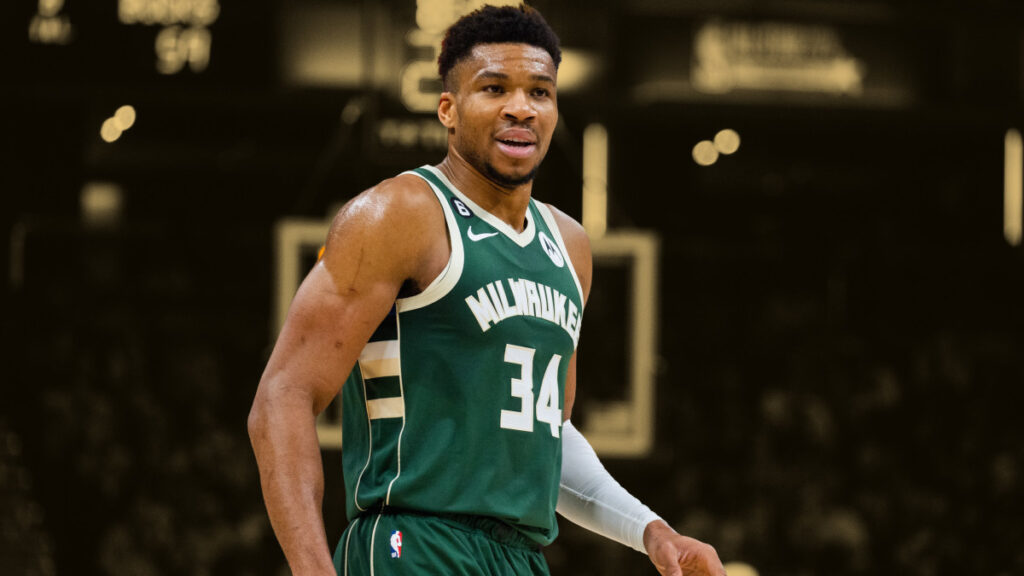 We can say many things about this team but saying they have it easy and that they aren't a clutch team are not some of those things. Yes, everyone likes to see Giannis Antetokounmpo's highlights as his wingspan is unbelievable, which gives him many options when attacking the basket, but his game is much more than just amazing dunks, as he also improved from a free throw, mid and three-point range.
Of course, one player doesn't make the team, and it seems that the team chemistry of the Bucks is what could guide them to glory this season. They are currently the first seed in the East, but Celtics, a team that many bookmakers give higher odds to win the NBA title, is just one win behind.
Boston Celtics
It seems that we finally have a season where everything clicked for Celtics as they play really well, have a player that is a contender for an MVP of the regular season award in Jayson Tatum (unlikely), and their chemistry is extremely high. Of course, playing basketball is much easier when you have such a long bench and some great personalities on the roster.
On the other hand, that doesn't grant anything, but their coach Joseph Mazzulla seems to be a perfect fit, as he introduced some new approaches to the game after he took over because of Udoka's suspension. He was first named as interim coach, but since the All-Star break, he was named Boston Celtics full-time coach. His impact on this team is immeasurable, and with the way Celtics play, it seems like we are yet to see big things from them in the Playoffs.
Western Conference
Denver Nuggets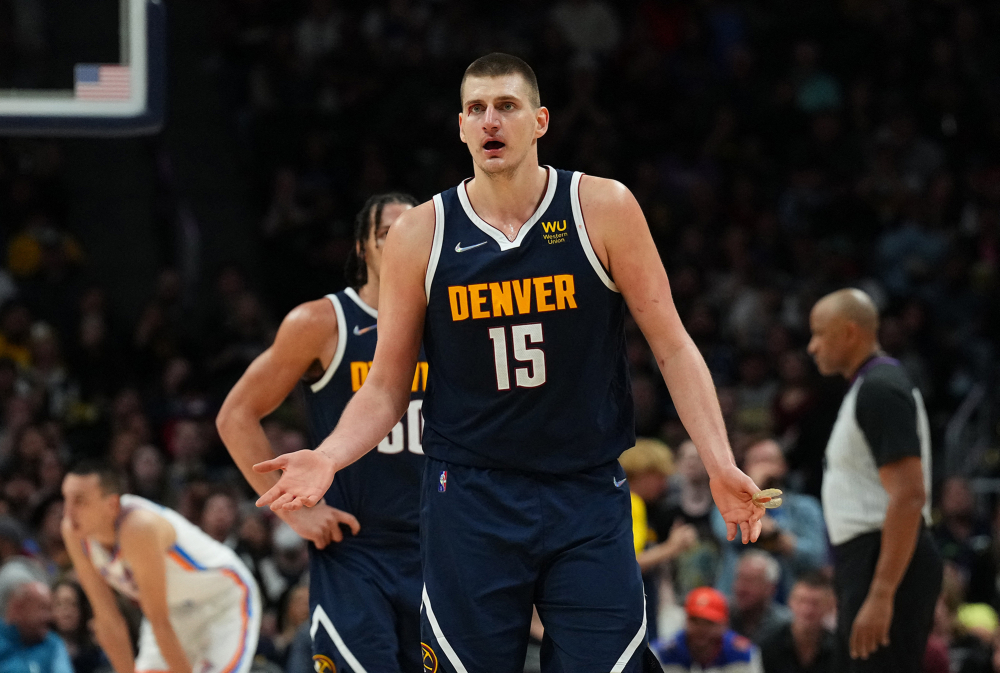 You simply cannot talk about the Nuggets and not mention Nikola Jokic, as he is involved in everything Denver is cooking this year. Points? He's got it. Assists? You bet he has got it, as he is 4th in the entire league! Rebounds? Only Embid has more avg rebounds per game.
Looking at these numbers, it's no wonder why Joker is looked upon as the third consecutive MVP of the regular season award winner, which will place him among greats like Bird, Chamberlain, and Russel. His impact on the things happening on the court is immeasurable, and because of his passing skills, guarding Jokic is sometimes impossible.
Of course, other players need to follow his lead, and it seems like they understand each other this season more than ever before. If you ask Nikola, he would definitely say that instead of winning an MVP award, he would much prefer to go to the NBA finals this year, which seems more than possible with the way they play.
On the other hand, Nuggest hasn't looked at themselves in the past couple of games, but luckily for them, they managed to end the losing streak with a win against Pistons. Overall, it's great to see this franchise competing at the highest level and to see Nikola having support from other players, which wasn't the case in the Playoffs last season, and also why Denver Nuggets are looked upon as title contenders this year.
Phoenix Suns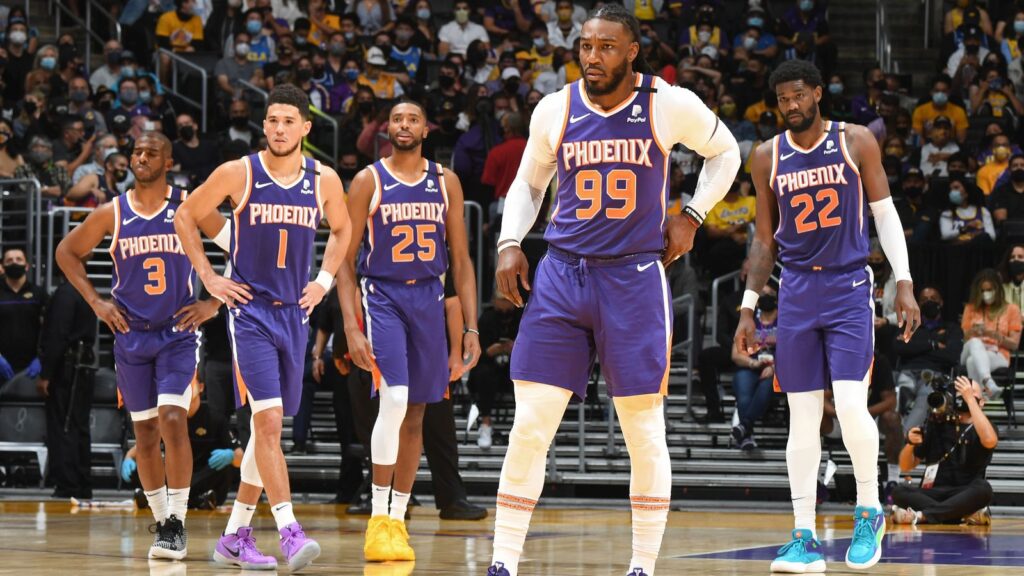 Yes, the Kings and Grizzles are tied in second place, with both having a 42/27 record, and the Suns are fourth with four wins behind, but with recent trades, Phoenix must be mentioned as a favorite to win the NBA Championship. Namely, their signing of Kevin Durant brought them so many options on both sides of the court, as his versatility is something that this Suns team needed the most.
Understandably, it's needless to say how big of an impact a signing like this can have on a team, and when you add Booker, Paul, and Deandre Ayton to this mix, you get a starting lineup that can hurt you in so many ways.
That is why Phoenix Suns are looked upon not just as one of the favorites to go all the way but by some experts, even the firm favorites, as this team really has it all. Of course, we are yet to see how everything will click and how Durant will adapt to this Suns team in the Playoffs, but knowing what the goal is (winning the ring), this shouldn't be a problem.
Dark Horses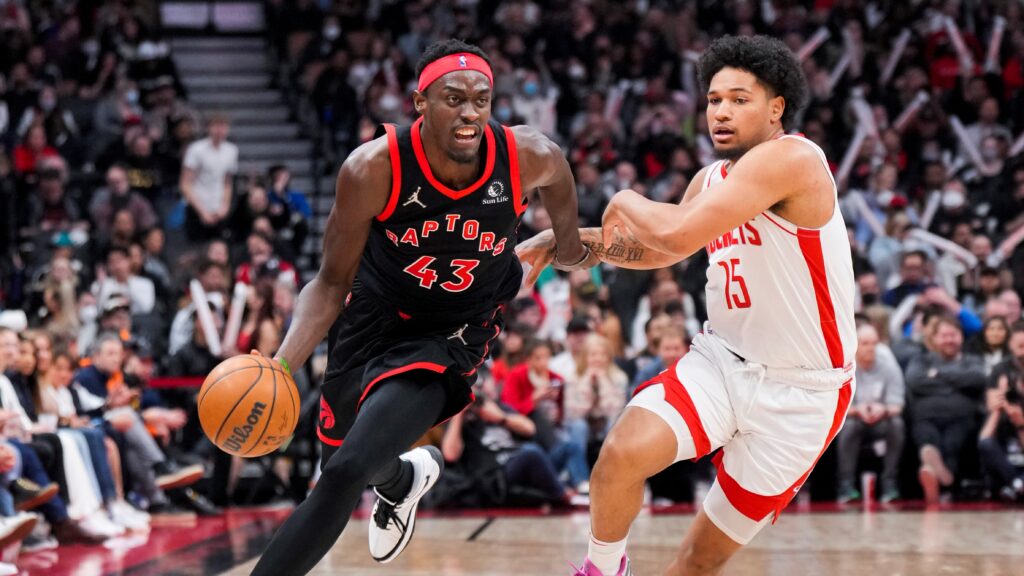 The great thing about sports is that no one can be 100% sure what will happen in a game, especially during Playoffs, and these teams might make some noise this season.
Philadelphia 76ers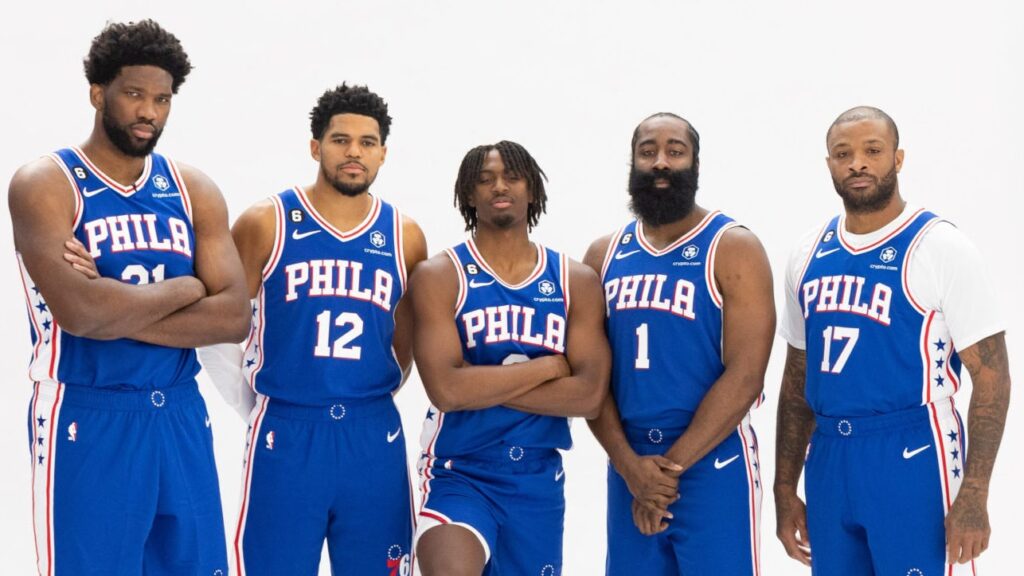 Recent performances by Joel Embid made him an MVP award contender, and by some experts, he is now in the top spot to win it, but a more impressive fact is how this team has performed recently. Defensively, the 76ers have been great, limiting their opponents to less than 100 points, and offensively, the fact they are so dangerous in so many ways makes them a team that everyone should look at when the Playoffs start.
Having an unselfish Harden is great for Philly, and in combination with Embid's motivation and skills, they can do wonders in the Playoffs.
Los Angeles Lakers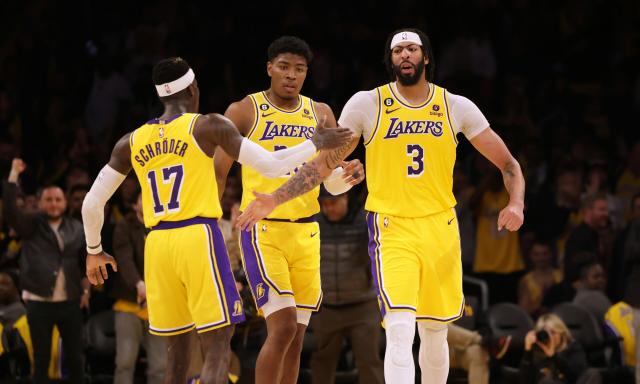 The Lakers might have struggled at some point during this season, but you should never write off LeBron James, even when they are in 10th place. Yes, in order to make some noise in the Playoffs, they first need to get there, but they are only two wins behind Mavericks, who are in 6th place.
Furthermore, when you have Anthony Davis playing extremely well recently, and with D'Angelo Russell and Rui Hachimura, who can contribute greatly to a game, you must consider the Lakers as a team that can cause an upset.