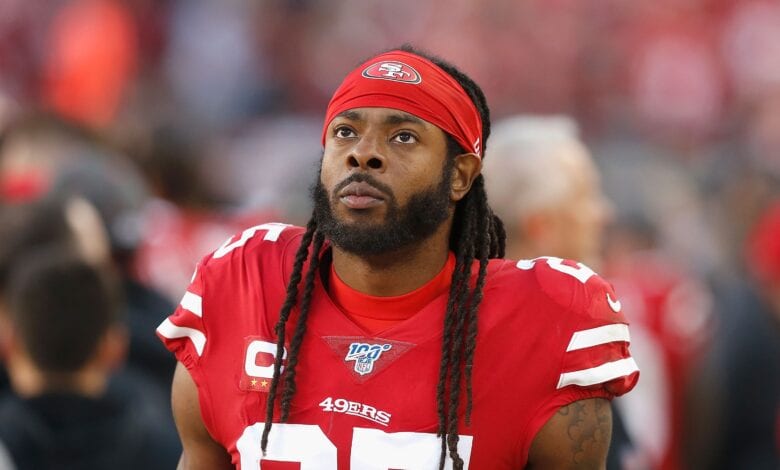 One of NFL's most valuable Cornerbacks Richard Sherman has proved himself to his team and fans this season. His current contract was awarded to hi in 2010 earning him a salary of $600K in 2014. Once his contract is up it's very likely that the Seahawks will extend his contract and offer him ten times the salary he was making. With a run to the Super Bowl Sherman could be worth a contract over $60 million. Unfortunately the talented young star has a lot of damage control to do.
It's been an outstanding close to the Seattle Seahawks post season. After a 15-3 regular season Richard Sherman and the Seahawks close the post season with a victory over Colin Kaepernick and the 49ers. Following the win Sherman was interviewed by Erin Andrews about the play that resulted in a touchdown for Seahawks. But Sherman made it clear he had some ill feelings towards 49ers Michael Crabtree. His verbal insult to Crabtree made him one of the most searched people on Google. But his stats and athletic ability speak for themselves.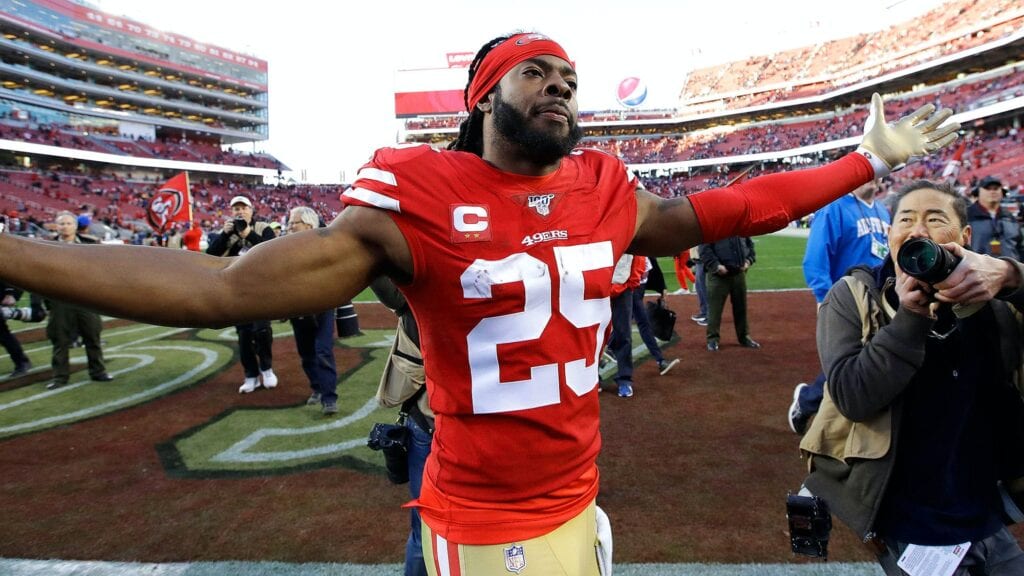 25 year old Cornerback Richard Sherman was born in Compton California. His 6 foot 3 frame made him the perfect all around athlete. As a junior he was ranked the 7th triple jumper in California. Sherman posted impeccable stats on the football varsity team including 45 tackles in his senior year. He displayed even greater abilities off the field with a 4.1 GPA making him his class Salutatorian. It was pretty inevitable that he would land himself in a great college.
He attended Stanford University on a full tuition scholarship. Sherman continued developing his athletic skills in track and field. But it was his talent on the football field which bought Richard Sherman national attention. In his Freshman year he was named All-American leading his team with the most receiving yards. He ended his last two years playing for the Cardinals as a Cornerback. As a senior he was more than ready to enter the NFL Draft according to league Scouts and sports analyst but his degree in Communications wasn't enough, Sherman returned to school for one more year to get his Masters.
In 2011 he signed a four year contract with the Seattle Seahawks worth $2.22 million earning himself a $182K signing bonus. In 2014 his contract will reach it's cap salary of $645,000. But after his outstanding first three season with the team he is in for a big pay raise and major endorsement deals. His net worth in 2014 is $1.5 million