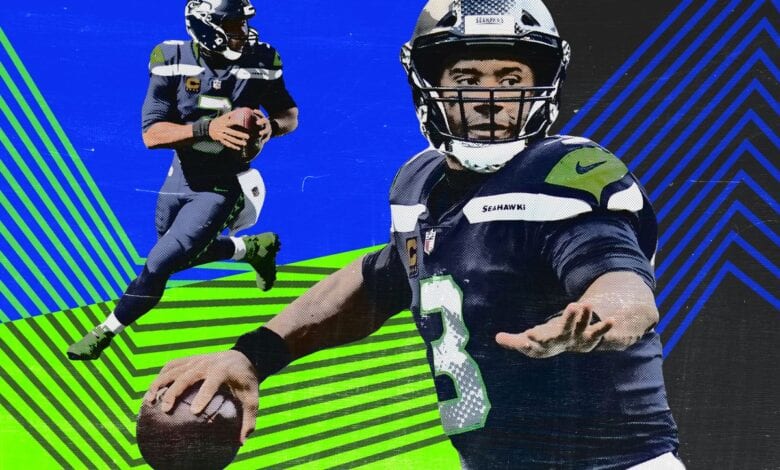 With 22 and 0 against the best offense in the leave Russell Wilson is worthier than millions to the Seahawks. He is priceless. So How could one of the best quarterbacks in the league the least paid. Superstar Russell Wilson is only 25 and his net worth is $500,000.  With a chance to beat legendary Peyton Manning at the Super Bowl it would seem Wilson would be due for a pay raise. His contract isn't up until another year and then all of his hard work will be paid off.
It's been a sensational NFL season for NFL player Russell Wilson. He has become the 6th quarterback in NFL history to make it to the Superbowl in their sophomore season. Other notables include Colin Kaepernick, Kurt Warner, Tom Brady, and Ben Roethlisberger. The young star is not only looking to win his first Super bowl but also looking to have multiple championships wins under his belt. Russell Wilson is looking forward to his promising career in the NBA.
His humble personality and mild temperament have made him an all-star athlete. Russell Wilson is adorned by his peers and millions of NFL fans. In 2013 Forbes ranked him number 5 on their list of Most Liked NFL players just under Aaron Rodgers.
In just two seasons in the league, the quarterback has posted outstanding stats and managed to get his incredible team to the NFC Championship game for the first tame. Seattle Seahawks was up against NFC defending champions Colin Kaepernick and the 49ers. The Seahawks with an incredible touchdown play bought the NFC championship to Seattle for the first time since 2005. The team made its debut in 1976 and for 38 years they have only been to the Superbowl twice. Russell Wilson leads them there for the second time.
Wilson was recently drafted in 2012. His contract is worth only $2.9 million. The 25 year old salary in 2013 reached $526,000. His meager salary and contract is nothing compared to the $100 Million contracts awarded to Joe Flacco, Ben Roethlisberger and Tony Romo yet Wilson's stats make him one of the best quarterbacks in the 2013 season. Russell's had over 3,357 passing yards and 26 touchdowns.  Eli Manning's net worth is over $97 million yet he's only won 5 games during the 2013 season. Wilson on the other hand has lead his team to a 14-3 season.
So could Wilson become the highest-paid quarterback in the league when his contract is up in 2015?
But don't let his youth fool you, Wilson possesses an incredible amount of maturity which has allowed him to lead his team to a 14-3 season.
Russell Wilson didn't grow up in an athletic household like most of the top quarterbacks. His mother was a nurse and his father worked in a law firm. His father did have an impressive college career in football and baseball. If anything the young Wilson would be more likely to become an academic and have a successful career behind a desk. But it was more than genes that helped develop this top notch athlete.
As a senior in high school Wilson garnered major local attention in his hometown of Richmond Virginia. He played football at Collegiate preparatory school. Three years consecutively he won the Richmond Times Dispatch "Player of the Year Award". Wilson's impressive 3,009 yard passes and 34 touchdowns during his senior bought Sports Illustrated down to Richmond to do a feature on him. Wilson's athleticism served him well on the basketball and baseball field but he dedicated his development to football which continued at NC State.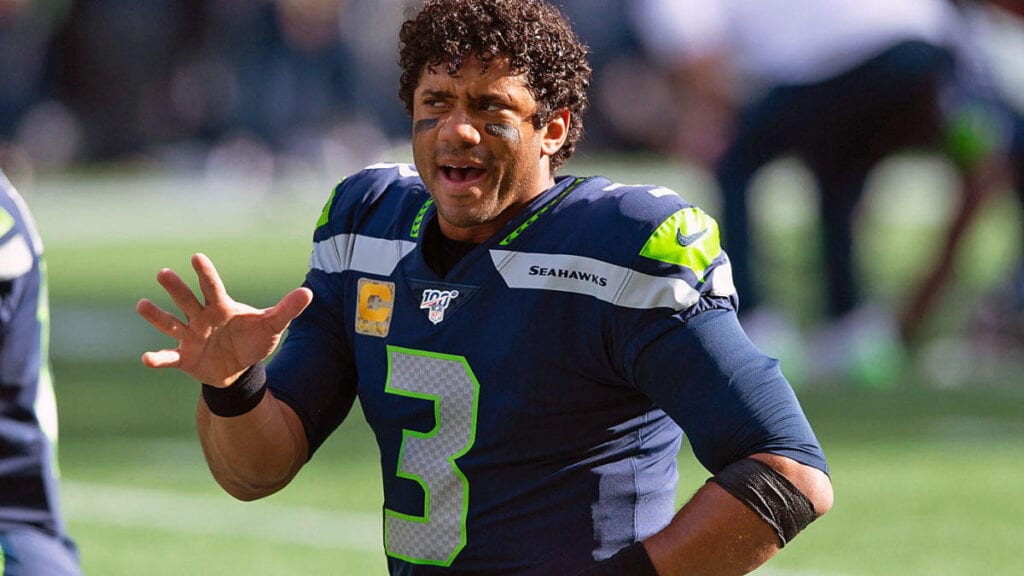 In 2011 Wilson transferred to Wisconsin before entering in the NFL Draft. He was a third round draft pick signing to Seattle Seahawks in 2012. The 77th annual draft featured some impressive quarterbacks. Andrew Luck, Ryan Tannehill for the Miami Dolphins, RGIII of the Washington Redskins and Nick Foles of the Philadelphia Eagles are all starters in the 2013 season. That year Russell Wilson signed a $2.99 million contract.
As a pro footballer Russell Wilson landed major endorsements with Nike, Alaska Airlines, American Family Insurance and Levi's. With a run towards the Super Bowl and two impressive season under his resume Wilson might become one of the highest paid Quarterbacks of all time.
Birth Name: Russsell Carrington Wilson. His older brother was given his father's name. His father later died from diabetes in 2010.
Birthday: November 29, 1988
Birthplace: Cincinnati, Ohio. But he was raised in Richmond, Va where his dad is a Lawyer and mom is a nurse.
Team: Seattle Seahawks. He was drafted in May 2012 and was named the team's starting QB in August that year.
Wife: Ashton Meem they married in 2012 and she's from Richmond VA.
Net Worth: $5 million. His contract is worth $2.9 million but Wilson has become one of the most rewarded NFL players with incentives and bonuses for good behavior.