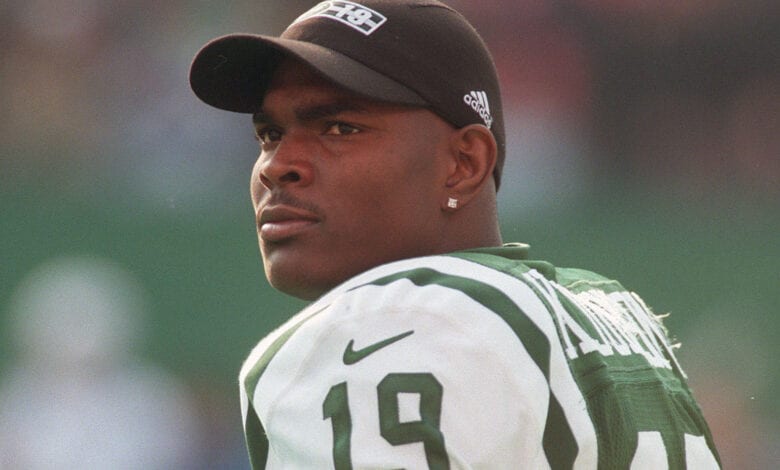 It was ceremoniously announced September 3rd 2013 that Keyshawn Johnson would join the cast of Dancing With The Stars. The ESPN sports analyst has spent years on his feet as a Wide Receiver in the NFL. He has played for the Dallas Cowboys, Tampa Bay Buccaneers, New York jets and Carolina Panthers. He has earned millions from 7 figure deals leading him to a wealthy retirement. This season of DWTS he is the wealthiest with a net worth of $70 million.
He signed a lucrative deal at only 24 years old becoming a millionaire. In 1996 hew as drafted to the New York Jets as a quarterback with a $15 million deal. Keyshawn Johnson also received a $6 million sign on bonus plus an extra $2 million for putting up the stats and numbers the team's General Managers expected from him. Keyshawn was traded to the Tampa Bay Bucs just 4 years later with an 8 year contract worth $56 million over 8 years. He ended his career with the Carolina Panthers after a two year run with Dallas. In 2006 he signed a four year contract worth $14 million. On top of all the money he earned from these contracts Keyshawn was also featured in a multitude of endorsement deals and advertisements.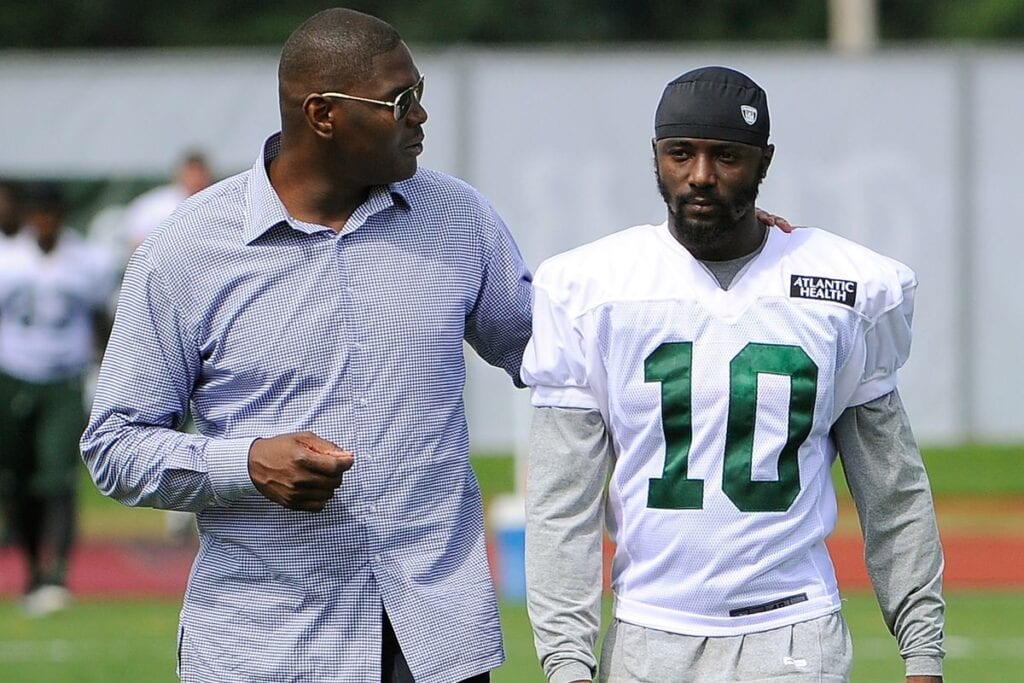 Keyshawn Johnson has not only proved his strength on the field but off the field in his personal life he has had his share of adversities and tackles. Growing up his mother Vivian Jessie meant everything to him. She raised him and his 6 siblings as a single parent after his father abandoned the family for a life of drugs and alcohol. With a low paying job Vivian was forced to stay in a homeless shelter to provide for her children. It wasn't until Keyshawn was in high school that he and his family lived in their own home. She inspired him greatly and not only was football important to him but his education was. He used his full tuition sports scholarship to USC to obtain his business degree.
As a teen to help his mother financially Keyshawn turned to selling marijuana and cocaine to support his family. His siblings lived with family members while he and his mother lived in her car for several months. It was this lifestyle that further fueled his drive to get money illegally for his mother. He sold USC game tickets that he and friends stolen and was arrested for. He spent several months in a correctional facility at 16 years. Upon his release he transferred to Dorsey High School which excelled in it's athletics department launching the careers of several NFL and NBA stars. As a senior he joined the varsity team and became a star. With his athletic ability he received a scholarship to Miami University but failed to meet the academic standards which lead him back to the streets.Football was a love of Keyshawn's since he was 7 years old. He and neighborhood children went to a pizza parlor in South Central, Los Angeles where they ran into USC football star Ronnie Lott who bought Keyshawn and his friends pizza. Ronnie invited Keyshawn and his friends to the practice field to watch the college team practice. They returned every afternoon and built a relationship with the team and coaches.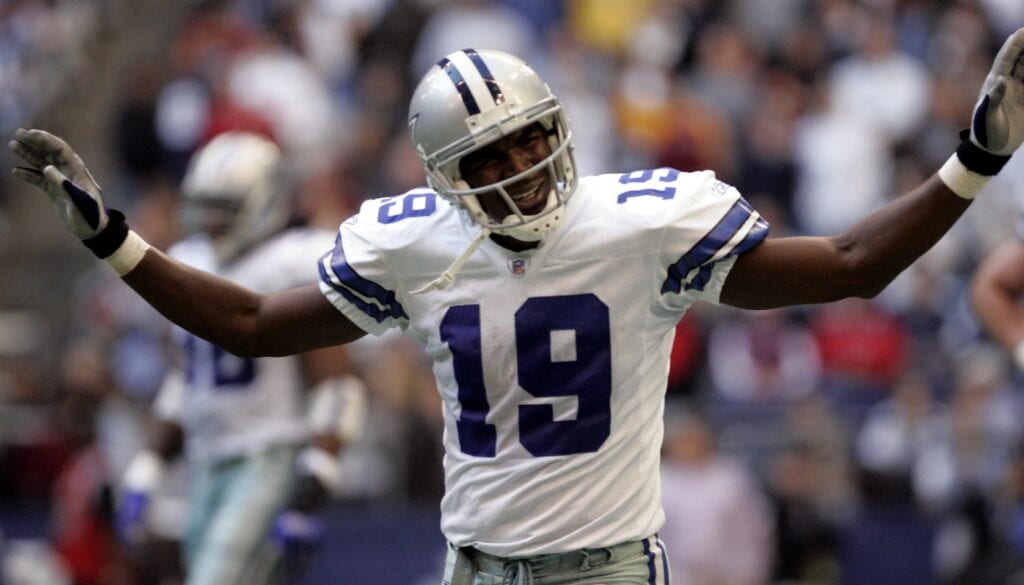 After being shot one evening in a drive by Keyshawn Johnson had an epiphany while in the hospital. He promised his mother that he would stay out of the streets. Johnson enrolled in a community college. He also continued training and eventually got accepted into USC. After his extraordinary college career he was the first round draft pick by New York Jets in 2006.
He married Shikiri Hightower in 1998. The couple met while they both attended USC. The couple had three children together, Keyshawn Jr. London and Maia. In 2002, Keyshawn and Shikiri filed for divorce. They saw each other every month when he visited the kids. At that time, both knew the other was dating. Keyshawn was linked to Serena Williams; Shakiri was rumored to be seeing the rap promoter Suge Knight. In later months, Keyshawn learned that Shikiri had started dating John Mahannah, a Bay Area musician she'd met at an R. Kelly concert. While trying to get back with his ex-wife, Keyshawn Johnson began making threatening phone calls the man(John Mahannah) he believed was interfering with his attempts to reconcile with his ex-wife.