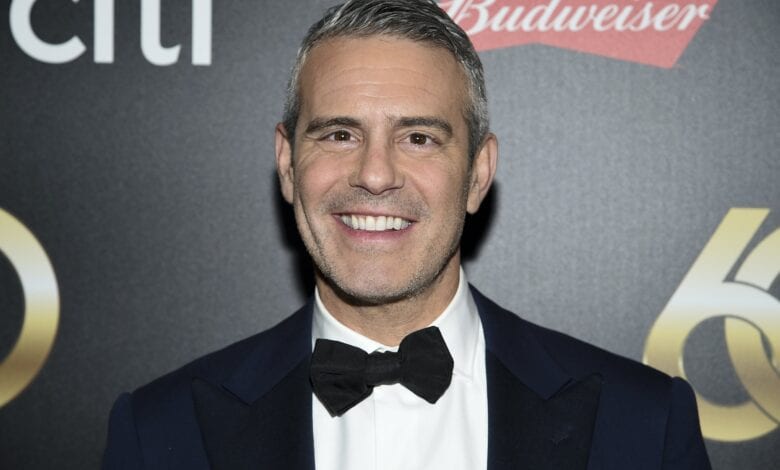 The wide smiled, bright eyed Bravo star Andy Cohen has come along ways. Since moving to New York when he was 25 years old Andy has become the Vice President of NBC's sister network Bravo. With over 30 years on air Bravo has undergone dramatic changes under Cohen's direction. It's now home to the widely successful franchise Real Housewives. The series has spawned superstars Nene Leakes, Teresa Giudice and plenty more. Real Housewives of Atlanta is the highest rated telecast on Sunday nights with over 4 million viewers. Andy has also helped catapult the careers of matchmaker Pattie Stanger, reality star Bethenney Frankel, hair stylist Tabatha Coffey and many others. He's also revolutionized television making Real Estate and cooking a sexy career with shows like Million Dollar Listing and Top Chef. Today his net worth is over $50 million. So who is Andy Cohen?
Andrew Cohen was born in St. Louis Missouri. He was raised in a Jewish household with his sister Emily Rosenfield in Clayton, Mo. It was a little tough growing up Jewish and gay in a Midwest suburban neighborhood. His mother Evelyn says Andy has always had a magnetic personality. He loved to talk and would share his opinions and views around the house with a hairbrush he used as a microphone. Growing up he was addicted to television watching shows like All My Children, Battle of the Network Stars and Chips. His first crush was Chips actor Erik Estrada. Today Cohen is currently single although he has been rumored to be dating several famous men. But he swears he doesn't have a boyfriend.
While attending Clayton High School Andy did several internships at local St. Louis television stations and radio stations. Cohen developed his passion in college at Boston University majoring in Broadcast journalism. His degree took him to New York when he was 25 years old with his first official job in the industry. In 1990 he began working for CBS after being a close assistant to news anchor Julie Chen. He went from earning $11 an hour to becoming the networks senior producer of "The Early Show". His salary was $110,000 a year.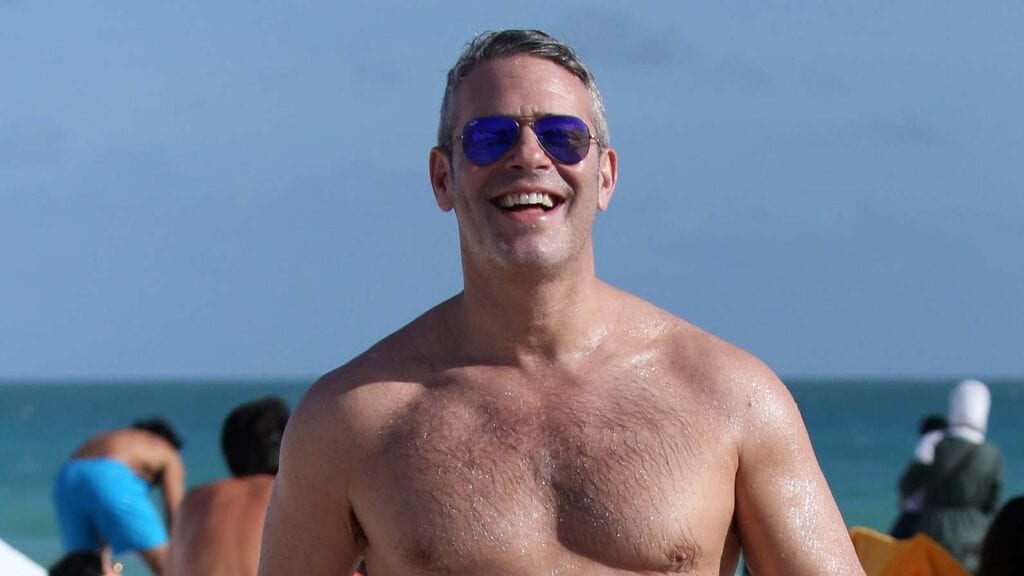 For the next 15 years Cohen worked for various networks but in 2005 he made a huge footprint revamping Bravo. The network launched in 1980 and was centered around film and arts. Bravo also aired soft pornographic films throughout the week while it shared airtime with adult channel Escapade. Inn 2002 all that changed when Bravo was bought by NBC who hired Andy Cohen to head development and original programming. Cohen changed the network from film and arts to a focus on pop culture and reality shows. Cohen was offered a handsome salary of $350,000 plus bonus and incentives for the channel's performance in ratings.
In the past 10 years under Cohen's direction Bravo has become one of t.v.'s most talked about networks ranking high on social media. Andy Cohen continued breaking ground when he became the first openly-gay late night talk show host. 'Watch What Happens Live' premiered in 2010. The series offers viewers an opportunity to be a part of the show with live time participation. Viewers call in or send tweets to the show's guest. They also take a few shows with the show's word of the night.
Forbes magazine did an article on how Andy Cohen has changed and influenced the direction of television bridging the gap between tv and social media. Forbes stated "Cohen and the network are integrating social media in real-time—and have placed themselves light-years ahead of competing networks."