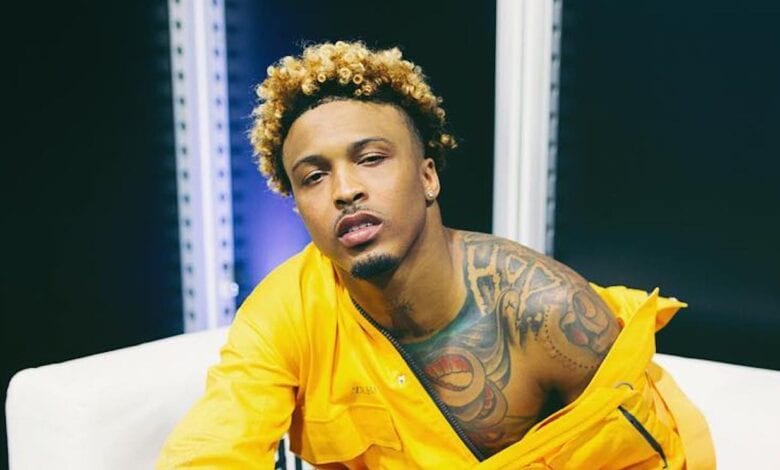 Real Name: August Anthony Alsina Jr
Birthday: September 3, 1992
Birthplace: New Orleans, Louisiana
Occupation: Singer
Label: Def Jam
Net Worth: $1 million
August Alsina has worked his way from humble and tragic beginnings in New Orleans to performing sold out shows in London, New York, Los Angeles and Toronto. His way to the top seemed almost unimaginable with hardships and family issues that could have destroyed him. But the young singer has put his pain and life to pen and paper and expressed his vulnerability to millions on his records. It's his singing style and honesty in songs that's gotten to the heart of listeners. Not to mention his good looks and tatted up chest that is keeping hundreds of thousands of female fans following him on instagram.
He dropped his debut album Testimony in 2014. When most artist fail to get a record off the shelf August has proven his worth and potential to Def Jam records. Testimony debuted at number 2 on the Billboard 200 selling 67,000 copies the first week. Testimony has sold over 100,000 copies. He signed a major deal worth $3 million for 5 albums in 2012.
With decent album sales and downloads it's his constant touring that has August Alsina earning crazy money. Alsina earns $15,000 per show during his current headlining tour. He recently wrapped up a 40 date tour with 2 Chainz and Pusha T.
Because of his popularity Alsina has been compared to R&B singer Trey Songz. The two declared they were fans of each other before a rumored beef ignited.
Although August is named after his father he grew up with his father raising him. He acts as a father figure and financial provider to his brother's children who he moved to Atlanta with him. He had an older brother who looked similar to him. He passed away from a gun shot wound when he was 25 years old.
Alsina dropped out of high school and moved to Houston Texas to escape a situation at home. He had trouble with his step father who was a drug addict. His mom kicked him out after an altercation turned physical between August and his step father. He also claims after the death of a close friend it sent him into an emotional rage which lead to the constant fighting with his step father. He had an awkward relationship with his mom