Tips
5 Best Photo Editing Application to Nail Your Instagram Game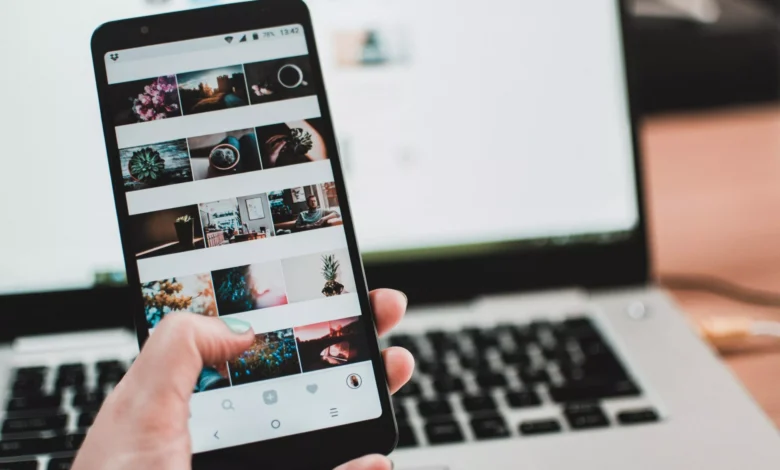 Whether you are a professional offering the best photography service, or you are just a hobbit who likes to take a picture, photo-editing apps are essential. Photo editing does not just help with concealing the errors in the pictures, but it will also help you make them look more aesthetic. Most people like to use heavy photo editing software on their computers. However, as more users are ditching the traditional DSLR and relying on the phone for taking a picture, photo-editing apps are becoming essential.
According to a study by Statista, almost every user has at least one photo editing app on their phone. Moreover, 4 out of 10 people use editing apps on a regular basis. In case you are late for the memo, Instagram has switched to reels, and does not let you promote too many pictures. However, as a rebel, most people are sticking to the classic art of photography, but they are merging them in the form of picture-based reals.
For the picture base reals, you just need a good song and a collection of aesthetic pictures, and then synchronize the pictures with the beat. These photo-editing apps are essential for small business owners who are running their own brand on Instagram. No matter what your purpose is and how you want to use it, it is very important to know about the features that make an editing app stand out from the rest.
Most of the apps maintain a cloud-based gallery, where you can save your edited picture. In addition, they have presets and filters that require good internet access, so you can access the filters anytime anywhere. For an enhanced user experience, we recommend the use of a fast internet like Xfinity. Xfinity is a reliable internet provider that offers seamless connectivity, fast speed, and is also affordable. With the help of the Xfinity phone plan, you can also access 5G internet on the go. For details and guidance, you can also reach out to Xfinity Servicio al cliente.
Best Photo Editing Application to Nail Your Instagram Game
1. Vsco
Available on: iOS and Android
Price: Free with limited filters
Features: Preset Filters, Classic Filters, and an Online Community of Users
Recommended for: People who want aesthetic feed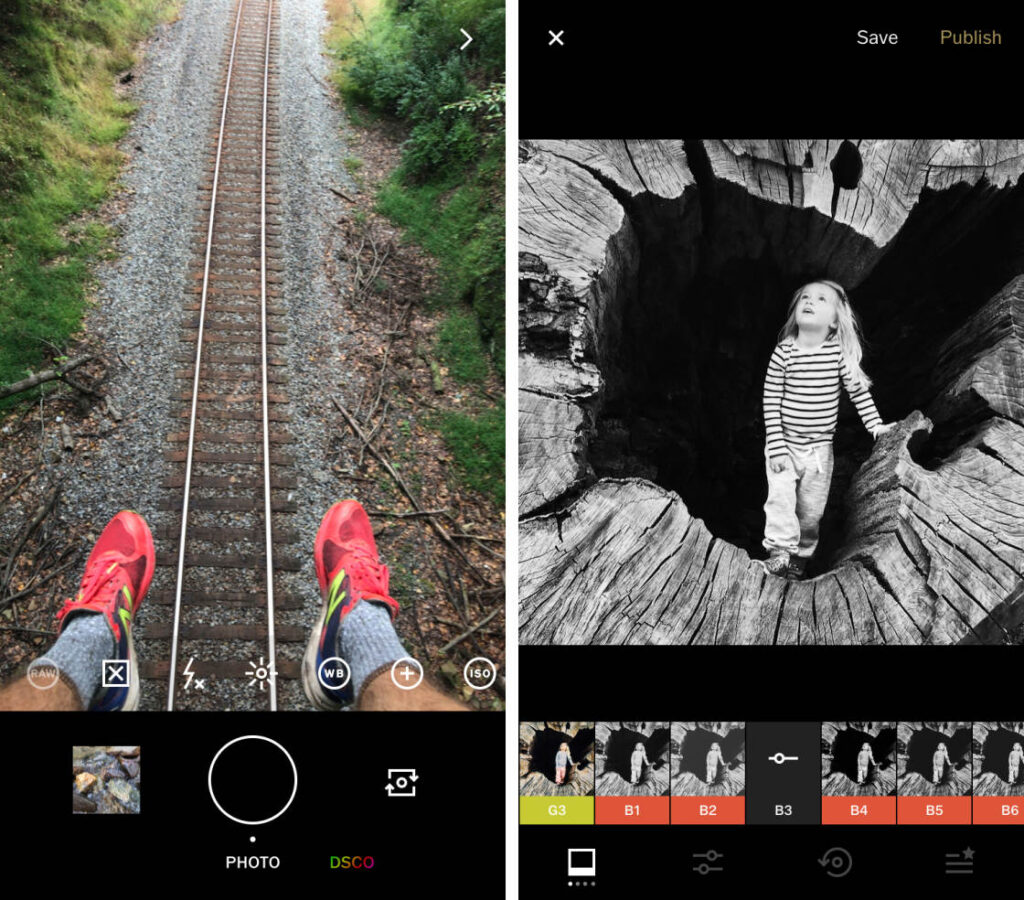 If you take your Instaseriouslyrious and like to maintain an aesthetic feed, there is no better editing tool than Vsco. The app is so popular that most people add their Vsco details in their Instagram bio. The app allows you to select different filters, layer them up and make your sequence.
Most of the basic filters are available in the free version but they are very limited, so for better results, you need to get the premium version. Influencers also use this app for maintaining a grid theme.
2. Snapseed
Available on: iOS and Android
Price: Free with limited filters
Features: Preset Filters, Editing Dashboard, Save Customized Filters, and Color Fixing Tool
Recommended for: Advanced photo editing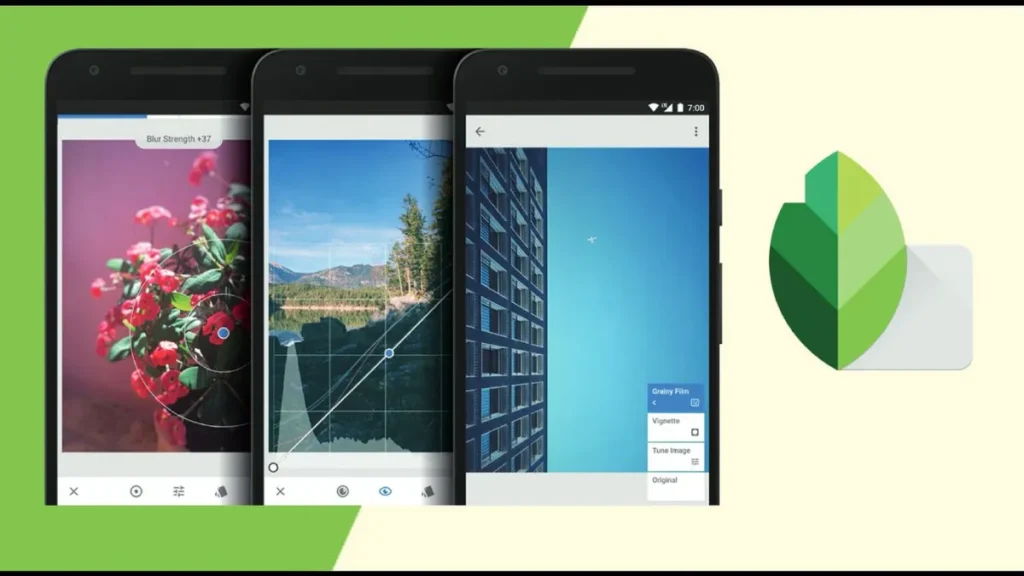 If you want to take editing seriously, but you are too scared to start with a professional tool, Snapseed will be perfect for you. The app has almost all the features you can find in any professional tool yet it has an extremely user-friendly layout. There is no hard and fast rule for this app; you can use the trial and error method to fix your picture until you are satisfied.
The best thing about this app is the dimension-fixing feature that will allow you to add dimension, and depth to your picture. This app also comes with filters so you can add a dramatic or cinematic effect according to your taste.
3. Lightroom
Available on: iOS and Android
Price: Free with limited features
Features: Complete Editing Dashboard, Buying Presets from Favorite Creators, Access Open Presets and Save Customized Presets
Recommended for: All-rounder editing app for people who do not know how to use complex editing software like Photoshop
Lightroom is one of the best apps that mixes basic editing and professional editing tools. Since it is an app recommended for the beginner, you would be able to get a professional finish without learning the details of editing. This app is easy to use and has the best tools for texture fixing, brightness, and selective section adjustment.
Moreover, it comes with some presets and a filter collection that you can use as well. If you are lazy, you can also buy presets from your favorite content creators for easy photo adjustments. Lightroom maintains a full cloud-based gallery option that allows the user to save customized filters, raw pictures, and edited photo history.
4. Photoshop Express
Available on: iOS and Android
Price: Free
Features: Complete Editing Dashboard, Raw Camera Picture Support, Collages, Filters, Adding and Concealing Features
Recommended for: Portrait and natural scenery editing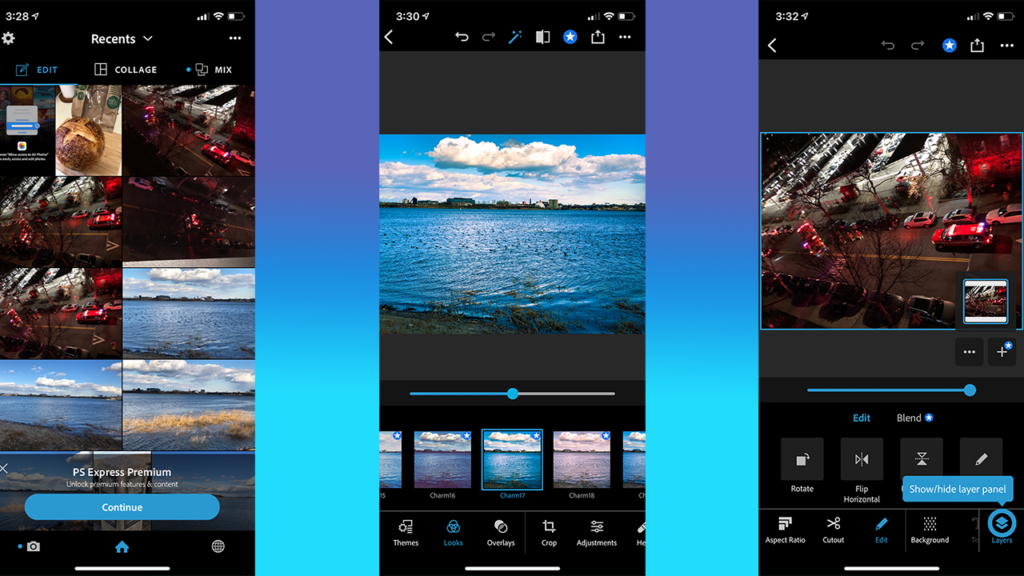 Photoshop Express is the go-to version of traditional Adobe Photoshop. This app has all the features you will need in any professional editing software.
From getting into details to individually fixing the raw pictures, Photoshop Express offers an easy solution for everything. The app also has all the editing tools you need for portraits, from texture fixing to healing, you can now edit every picture with just a few taps.
5. Afterlight
Available on: iOS and Android
Price: Free with limited filters
Features: Add Text, Customize Picture, Adjusting Texture, Stickers, and Advanced Tools
Recommended for: Artsy overlay and advanced editing features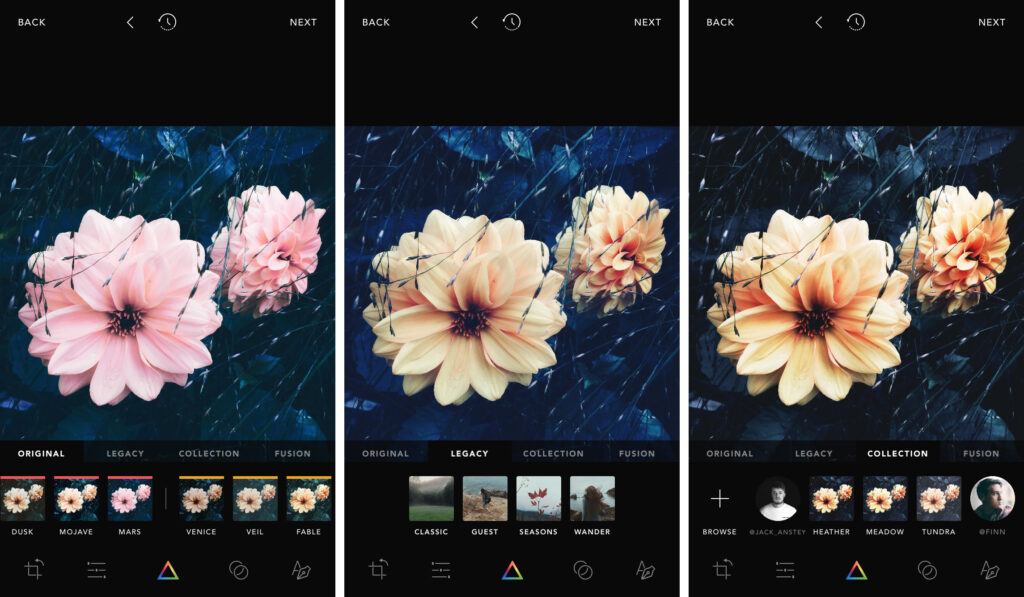 Afterlight is an all-rounder editing app that helps you edit individual raw pictures straight out of the camera. You can adjust everything including the texture, brightness, dimensions, and exposure for getting the perfect picture.
Usually, photo-editing apps have a very specific style, they either have animation-based filters, or let you work on enhancing the natural feature. However, the best thing about Afterlight is that you will find different stickers and text styles that you can add to your picture.
Wrap Up
If you are into taking pictures, you will find so many different photo editing apps. However, most of these apps just offer basic exposure and brightness features. If you need a comprehensive photo-editing app with multiple features and presets, the above-mentioned apps can help.