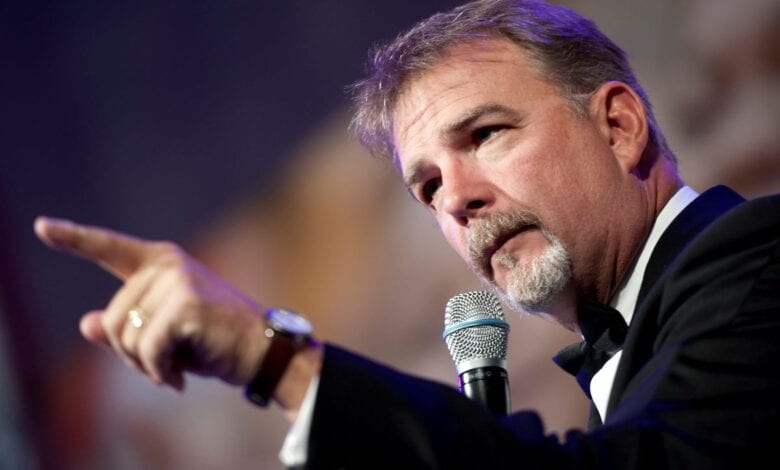 Bill Engvall is a legendary comedian. The 56 year old has been in the business for over 3 decades. Almost 22 years ago he received his first award from comedian Joan Rivers. Since then he has made over $40 million in his career. He got his start in the comedy troupe Blue Collar comedy. He is currently filming the animated series Bounty Hunters with longtime friends Jeff Foxworthy and Larry the Cable Guy. It was announced in September Bill had joined the season 17 cast of Dancing With The Stars along with Keyshawn Johnson, Amber Riley and Valerie Harper. His net worth today is $45 million.
William Ray Engvall Jr was born in Galveston Texas. He had never through of becoming a comedian. Growing up education was very important to his family so he attended college in hopes of becoming a teacher. Before earning his Bachelor's he left school to earn money. He worked several small jobs including being a Disc Jockey and working as a tour guide in a Space Cavern. With a lack of interest in education he was encouraged by members of his faternity to pursue comedy. He moved to Los Angeles in 1990 and that same year he was chosen to do several stand up acts on The Tonight Show and Late Night with David Letterman. His recognition lead him to hosting several tv specials including A&E's Night at the Improv.
Bill continued making his rounds with small gigs and touring. In 1996 he had a breakthrough. He was cast alongside his best friend Jeff Foxworthy in the NBC series the Jeff Foxworthy Show. In 2000 he went on tour with Foxworthy and introduced comedians Larry The Cable Guy and Ron White in the Blue Collar Comedy Tours. The troupe toured together for six years beginning in January 2000 at Omaha, Nebraska before finishing in 2006 at the Warner Theatre in Washington D.C.