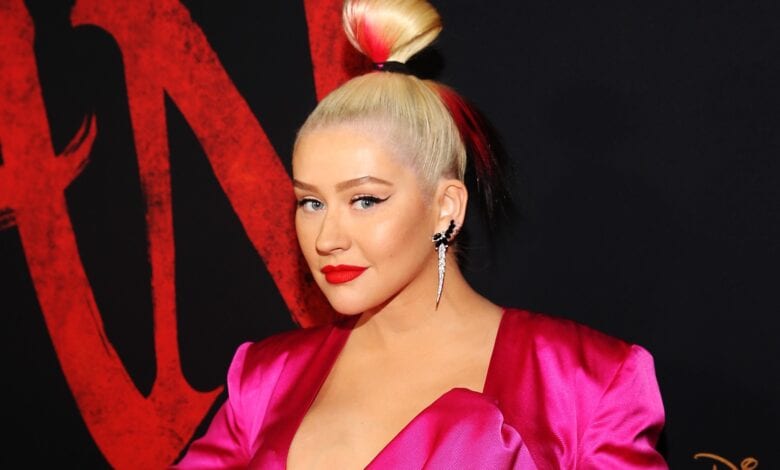 Christina Aguilera loses 30lbs but gains fatter pockets. The pop star was offered major bucks to return to her swivel chair on the breakout series The Voice. After taking a break last season in hopes of catapulting her music career Aguilera returns.
Christina released her album Lotus in 2012 to poor critic reviews and mediocre album sales. Latina singer Shakira took her seat and Usher replaced fellow judge and mentor Cee-Lo Green. Christina was also in talks of going on an international tour this past Spring promoting Lotus but with such a poor response Ticketmaster took her off the roster and her record label RCA canceled all venues. Wow!
With a slumping career Aguilera is still welcomed back to the NBC family with reports of a contract worth $10 million. Her net worth in 2013 is at whopping $50 million. Long before she was mentoring young music hopefuls Aguilera was owning the Billboard charts. She has sold over 50 million albums worldwide and 14.5 million in the US alone. Rolling Stone ranked her 58th on their list of the 100 Greatest Singers of All Time. Aguilera was ranked number eight in VH1's 100 Greatest Women in Music and was one of Time's 100 Most Influential People in the World in 2013. During the 2000s, Billboard recognized her as the 20th Artist of the Decade and its second top-selling single artist, behind Madonna.
During her hiatus the popstar stayed busy getting her life in check and being a father to her son Max Liron Bratman. She recently shared an intimate video on twitter set to her song Let There Be Love, featuring her son Max dancing. She is currently dating Matthew Rutler. Matthew is a production assistant and has worked behind the scenes for 2013's top films including Grown Ups 2 and the Oscar Nominated "The Social Network".