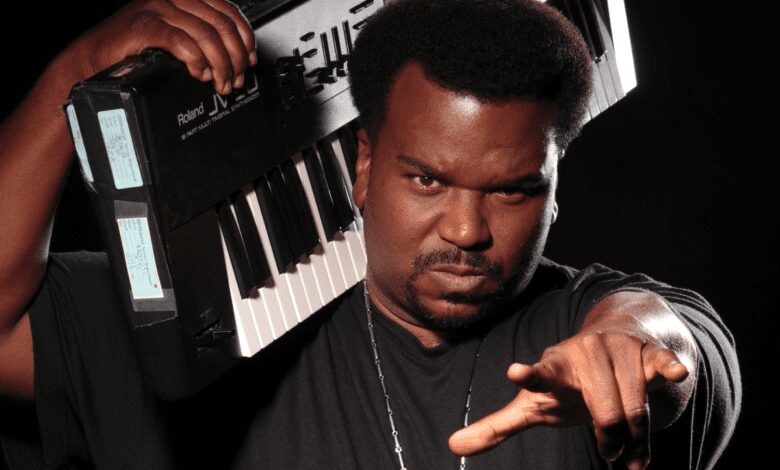 Craig Robinson was introduced to a large audience during his role on the NBC series The Office. He expanded his career to include films earning on average a $1 million salary. Although he has several films in the works Craig is headlining the news for recent legal issues. In October 2013 he was detained for drug possession as he tried to leave the Bahamas. He was ordered to pay a small fine which wouldn't even leave a dent in his pocket. His estimated net worth in 2013 is whopping $6 million.
Robinson never imagined having a career in Hollywood. He attended Illinois State University and earned his masters in education. He went on to be a middle school music teacher for several years before taking a big career risk. He moved to Los Angeles to pursue acting but figured he would need proper training before fully pursuing the entertainment business. Robinson's comedic career began while he took acting classes at the Second City improv group in Chicago. He landed small guest roles on classic shows like Arrested Development, Friends, The Bernie Mac Show and Curb Hour Enthusiasm. But his career took off after being cast with a small role on The Office as Darryl Philbin. His character's role continued to become a bigger part in the show's story line. It was just the boost he needed to get offered for various film and television roles.
Robinson's film debut came in the comedy film Knocked Up alongside Seth Rogen. The film spent eight weeks in the box office top ten and grossed $150 million domestically. He worked with Rogen again in the 2013 comedy "This Is The End".Robinson's voice has also earned him a pretty penny. He played Cookie in the animated film Shrek Forever After and been the voice of LaVar Brown in The Cleveland Show.
Robinson with Peebles costar Kerry Washington
Robinson is set to reprise his role as Nick in the 2014 sequel to Hot Tub Time Machine. The original 2010 film spent 4 weeks in the top ten and 11 weeks in total, grossing $50,287,556 domestically. The film grossed just over $61 million. After closing the door on the final season of the Office Craig has found himself with Hollywood producers and casting directors opening doors for him.