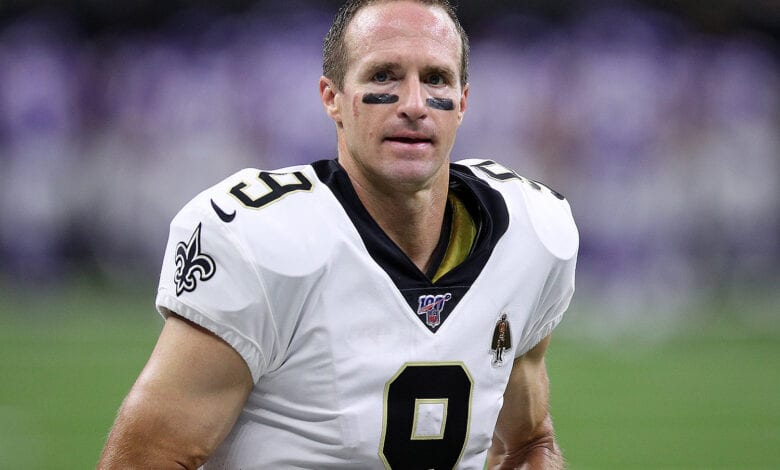 New Orleans Saints' quarterback Drew Brees lead his team to a 16-0 season ending with the team's first Super Bowl win. One of the few quarterbacks who proved his worth which lead the team to sign him to a 5 year deal in 2010 worth $100 million. The contract included $22 million in incentives and $20 million guaranteed in case of injuries. His salary is $20 million a year. The deal is an extension of his six year deal he signed with the team in 2006 after being traded from the San Diego Chargers. Brees has been in the league for 13 years after being drafted in 2001 debuting with the San Diego Chargers. He signed a 4 year deal worth $3.6 million in 2001.
Touchdowns Interceptions Yards Attempts Completes 3 3 679 81 52 New Orleans Saints against Kansas City
Drew Brees was born in Dallas Texas. His parents were true football fans naming him after then Dallas Cowboys wide receiver Drew Pearson. His uncle was an All American starting quarterback for Texas Longhorn college and his father Chip was a basketball player for Texas A&M before becoming a prominent lawyer. Football and athleticism came natural to Brees who played for little league at the age of 5 years old. It was his outstanding high school career that drew attention from NFL and College scouts. Brees was selected as Texas High School 5A Most Valuable Offensive Player in 1996 and led the Westlake High School football team to 16-0 record and state championship.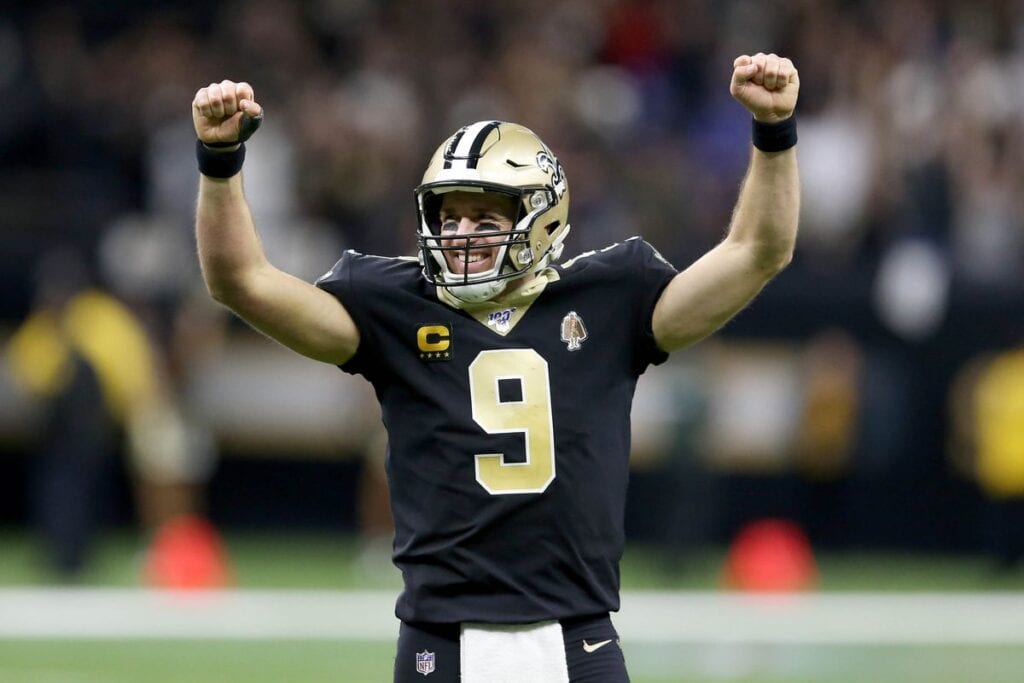 New Orleans Saints vs Houston Texans
Drew accepted a full tuition scholarship to Purdue University before graduating with a Bachelor's degree in industrial management. Brees' four year tenure at the school was filled with national recognition, record setting and awards. As a senior, Brees was named the Academic All-America Player of the Year. He won the Maxwell Award as the nation's outstanding player of 2000 and won the NCAA's Today's Top VIII Award as a member of the Class of 2001. He was close to winning a Heisman Trophy placing fourth in 1999 and third in 2000. Brees also tied an NCAA record with the longest pass ever (99 yards), to receiver Vinny Sutherland.
2013 Pre-Season Game
Because of his outstanding college record he was predicted to be the number 1 pick in 2001 NFL Draft. But due to his height at 6 feet which most recruiters were concerned about he was chosen second by the San Diego Chargers. He married his wife Brittany Dudchenko in 2003. They had three children together Callen, Baylen, and Bowen. Forbes placed him number 5 on their annual highest paid athletes list right above Aaron Rodgers. In 2013 he earned $53 million with $11 million in endorsements. His net worth today is $120 million.