House
Housewives
Top 4 Handy Gadgets That Make Life Easier 2023 – Incredible Help To Make Work Easier And Quicker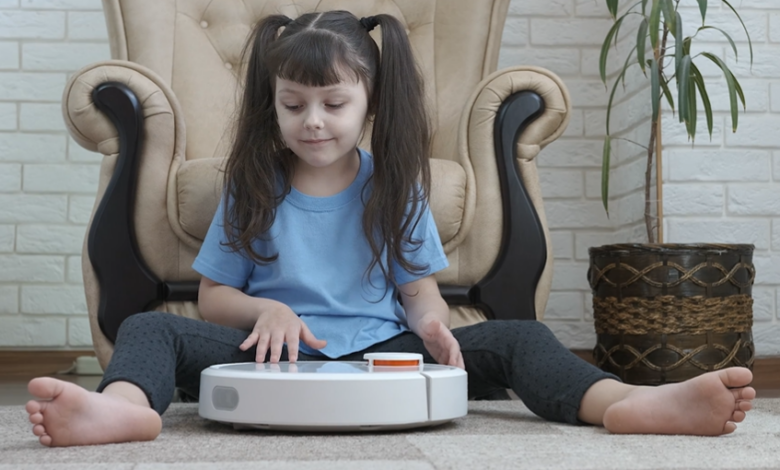 Keeping your house clean and tidy at times isn't easy. You need to spend hours sparkling all the glasses, floors, and furniture. Are you tired of this and looking for some help to make your life easier? A robot vacuum cleaner is what you need.
One of the most incredible help to make work easier and quicker at home can help during cleaning. These robot cleaners greatly help in the cleaning of your house, whether it be a small one or a big one. They are equipped with the latest technology and very efficiently tidy up your space.
Many big companies have entered the Thai market due to the great demand, while there are also many new players. This article lists down a few top gadgets that you must consider buying in 2023.
Do a thorough study of all the gadgets available in the market while choosing the ideal one for you. There are numerous options available according to your requirements, budget, house size, etc.
Our Recommended for Top Handy Gadgets
1. Yeedi Mop Station Pro-Robot Vacuum And Mop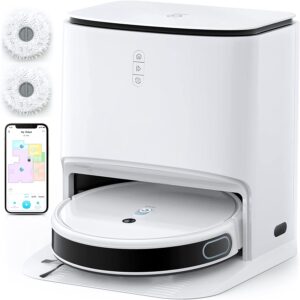 This robot vacuum is designed for cleaning carpet surfaces. The varied and unique features of the vacuum make it a convenient and helpful gadget in 2023.
The product is available in the market in white color. This gadget proves to be of great help when cleaning difficult stains. The double power spin mopping is a significant feature. It has two mopping pads applying 10N of force to the floor and spinning 180 times a minute to effortlessly remove even the most troublesome stains.
The cleaner is also attached to a water tanker. There are two separate tanks to store wastewater and clean water. These mops are self-cleaned and dried by the machine itself.
What makes this gadget most handy is its voice and app features. The machine can be accessed through the app as well as through voice control from google and Alexa. You can schedule cleaning, establish a no-go area, and much more anywhere at any time.
2. Braava Jet M6 Robot Mop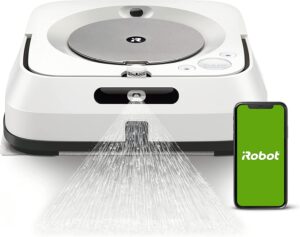 This mopping machine by IRobot has been created for hardwood, tiles and stones. What makes this impressive is the technology with which it maps the entire area and creates no-go zones. Thus, you can keep your apartment's trashiest areas clean while ignoring the complicated areas. It has jet spray to precisely clean the areas that are messier.
This gadget will significantly simplify your work, from quick spillages and messes to weekly overall floor mopping. The voice assistant feature in the robot makes cleaning spots like under the sofa, a table, and other corners in the room significantly easier. The mop correctly navigates your home and cleans the floors efficiently and neatly.
 3. S7 Maxv Ultra Robot Vacuum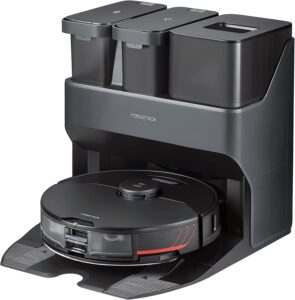 Roborock has created this fully automated floor-cleaning robot. With the empty wash full dock feature, you can vacuum and clean your floors effortlessly. It has self-refilling, cleaning, washing and emptying features. It has 3d mopping and can scan all the areas and precisely clean the spoiled spots through the automated room recognition tech.
One of the problems that come with electric gadgets is the battery. However, that robot comes with a fast charging feature. Home floors can have a lot of toys, socks, and other items. For hassle-free cleaning, the structured light 3D monitoring precisely locates and measures obstacles and hazards in the space.
4. Deebot X1 Omni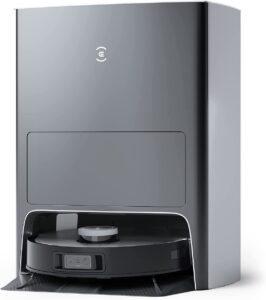 It is an in-one Omni station mop cleaner. An ideal gadget that can replenish clean water on its own, separate fresh water from wastewater, and automate the washing and drying of mop cloths. The OMNI Station doesn't require frequent disassembly and washing because it has a self-cleaning feature, making your work quicker.
It offers comprehensive suction, sweep, and strong mop, ensuring that no stains are left behind. It is outfitted with Double Side Brushes, 5000Pa Suction, a Floating Brush, and the Turbo 2.0 Spinning Mopping System.
How Should You Choose The Ideal Gadget?
The ideal gadget for your home mainly depends on the size of your house, the flooring and your requirements.
Here are a few things that you must consider when buying a robotic mop.
Features Offered By The Vacuum
Robots have various features that make them extremely handy and efficient. Some robots come with voice assistants and 3d scanning features. They scan the complete area and look for obstacles and tactfully clean the open spaces. You must look for this feature when buying one for increased convenience.
The Size Of The Cleaner
Depending on your house size, they are cleaners available in sizes. You can check the dimensions and the usefulness of the robot. Robotic cleaners are generally ideal for houses that do not have much furniture on the floor. They work best for carpet, wooden as well as tile flooring.
The Noise Of The Gadget
Electronic gadgets are prone to make noise while functioning. However, you must check for the machine that makes the slightest noise to reduce disturbance and headache in your house. However, larger machines may cause more noise as compared to more miniature robots. You can choose accordingly.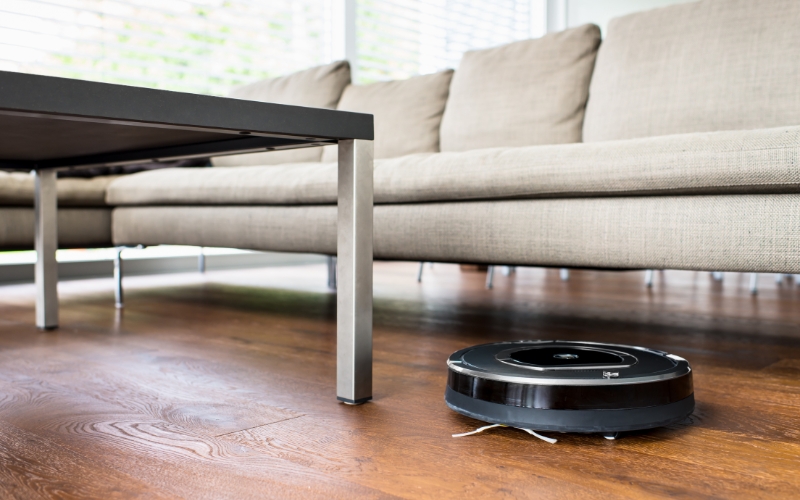 Conclusion
These are the top gadgets that can make your life much easier and more efficient. Using robots and machines saves a lot of your time. The blog has listed the vacuums, and Yeedi robotic moppers have topped the list with their distinctive features.
The area mapping, spin technology and water separation support make it easy to use and clean. Mostly all mops have the ability to self-clean and self-dry.
Technological advancement has brought about a revolution in tech gadgets. They are now more focused on improving lives and making daily work easier and more accessible. The voice control and app tech make it accessible anytime and from anywhere.
They are completely handy and can be functioned by anyone, right from kids to old people. They provide innovative technology for child lock systems. These top 4 gadgets will surely help you in making your housework much more accurate and faster.