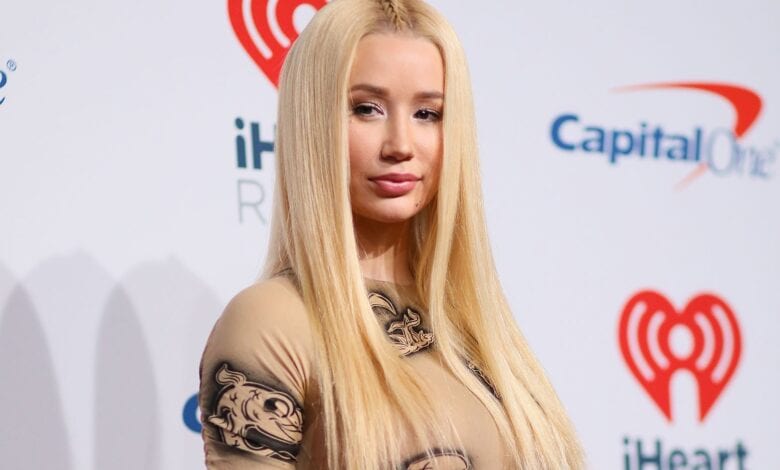 Birth name: Amethyst Amelia Kelly
Birthplace: Sydney Australia
Birthday: June 7, 1990
Boyfriend: Swaggy P
Net Worth: $5 million
Salary: In 2013 Iggy Azalea reportedly earned $2 million.
She's bringing 88 back and female rap which had only one face (Nicki Minaj) for years until now. Iggy Azalea is the latest threat from down under and one of the first white female rappers to hit the mainstream. Oh wait, she is the first white female rapper to hit mainstream. Iggy's authentic Australian accent is masked with her gritty and raw rapping skills. She is still at the forefront of her career with a lot to prove but with a number 1 single I think we can say Nicki finally has someone to compete with.
Iggy Azalea moved to Miami when she was 16 years old. Iggy grew up in Mullumbimby South Wales, a small town in Australia surrounded by lots of deserts. Hip Hop music was not popular among her peers and she promised she would become a rap star, no one really cared. As a teenager she was part of a girl group that later disbanded. In 2006 she traveled to Miami for a vacation on her own and decided she wanted to stay. While in Miami she dated a man nearly twice her age who sold steroids and prescription drugs at a local gym. She lived with him and dated him for 3 years until one incident shook her up and forced her to move. In a 2013 interview with the Breakfast Club on 105.1 Power Iggy claims his house was robbed and the incident scarred her.
After moving throughout the South Iggy was discovered by Grand Hustle CEO and rapper T.I. who signed her to his label. Iggy claims it was a minute before she agreed to the deal stating there was no other artist besides his daughter's group OMG Girlz. In 2012 she left the label and signed with Virgin EMI and Island Def Jam for a reported $3 million for 5 albums.
Iggy released a music ideo for her single Pu$$y while signed to Grand Hustle. The video went viral and garnered over 1 million views on world star bringing Iggy mass attention and a growing fan base. In 2014 Iggy dropped her debut album The New Classic. The album's fourth single "Fancy" reached number 1 on the Billboard charts and charted internationally. The music video was inspired by the 90's teenage film 'Clueless'. Simultaneously Iggy's single with Ariana Grande is number 2 on Billboard Hot 100.
Iggy dated Def Jam label mate A$AP Rocky in 2011. The two amicably split and Iggy confirmed in 2013 she was dating LA Lakers basketball player Swaggy P. The couple was featured in a GQ Spread that was shot in his Los Angeles home.