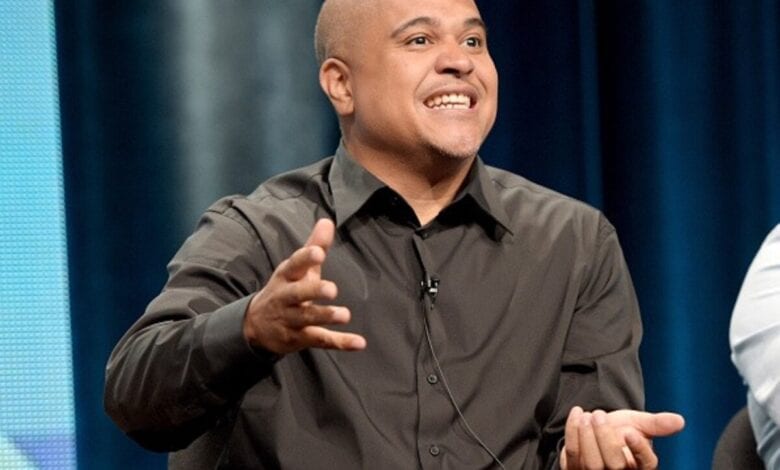 Birth name: Irving Domingo Lorenzo, Jr.
Birthplace: Queens, New York
Birthday: June 26, 1970
Occupation: Founder Murder Inc Records
Wife: Debbie Lorenzo
Children: Angie, JJ, Sonny
Ethnicity: African American, Dominican
Net Worth in 2014: $5 million
He had created one of the biggest musical dynasty in the industry. With artist like Ashanti, Ja Rule and Lloyd, Irv Gotti had sold over 50 million albums worldwide. His net worth had topped $100 million in 5 years. But a the height of his success accusations of ties to a drug king pin had surfaced. Shortly after Irv Gotti made headlines for turning himself in to the FBI. The Murder Inc empire had came tumbling down. In 2014 Irv Gotti is seeking vengeance on Hip Hop, trying to rebuild in the industry which has since moved on.
Irving Domingo Lorenzo Junior was born in Queens New York. He adopted the name Irv Gotti honoring the legendary mafia boss John Gotti. As a teen he developed a love for music which was fueled by his environment. Growing up on the outskirts of New York City Irv was at the epicenter of hip hop music in the 80's and 90's. He began producing demos for local artist including Queens native Ja Rule and song writer Ashanti Douglas. He and his brother Chris had begu looking for investors in their label to get things off the ground. One of the first places to look was in the streets of Jamaica Queens. The neighborhood was known for it's heavy drug trafficking and one of the most notorious in the hood was Kenneth McGriff known as Supreme. He was the leader of the Supreme Gang who was making nearly $200,000 a day selling drugs in New York. It was McGriff who would help Gotti propel his dreams but later be the reason it all ended.
Ja Rule was the first artist to ignite his career with Murder Inc. Venni Vetti Vecci was the first album Irv released on the label. It sold 2 million copies worldwide and helped Irv promote his other artist. In 2002 Ashanti released her debut record which sold 500,000 copies in the first week becoming the fastest selling album by a female artist ever. Murder Inc sold nearly 7 million albums in 2002 alone and Gotti salary was estimated at $25 million. From 1999 to 2003 Gotti's income topped $60 million. His success made him the hottest label executive in the industry. The Inc later added over a dozen new artist to the roster who also attained success, Lloyd, Charli Baltimore, Chink Santana and Cadillac Tah.
In 2003 accusations of Kenneth McGriff's involvement with Murder Inc came to light after an FBI investigation at the label's office in New York City. In 2005 Gotti turned himself into authorities signaling his label's connection with drug trafficking in New York. The stress and troubles at the label caused riff between it's artist and employees causing nearly everyone to leave. Def Jam had also dropped it's deal with the label in 2008. It was long downward spiral for Irv Gotti and Hip Hop's musical dynasty.