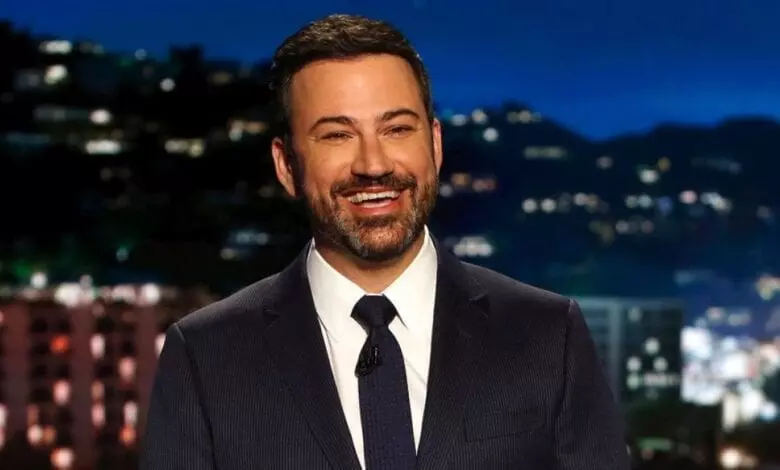 One of the funniest men on television, late night's newest crooner Jimmy Kimmel. His wit, sarcastic sense of humor of celebrity mocking has garnered him over 2 million viewers a night but a slue of Hollywood enemies including Kanye West. Most recently the comedian made a joke of music legend Kanye West which resulted in a short twitter feud. Kimmel was actually able to get Kanye to appear on the show to diffuse the spat like a good sport. But Kimmel's jokes which can sometimes get him in trouble has been the key to his success and provided a lot of laughs for millions of his fans. He earns $10 million a year on his late night show bringing his net worth to $50 million in 2013.
Kimmel's career began off camera in the alte 80's. He host a late night radio show while attending Arizona State University. It was a non-paying gig that would result in him being hired in Seattle to host a morning show called The Me and Him Show at KZOK-FM. Jimmy Kimmel and co-host Kent Voss were known for their pranks but eventually were fired after just one year on the air. The duo had recorded a song called `Quinn the Mighty Eskimo" lampooning the then-owner of the Mariners, George Argyros. It forced the baseball club to pull their advertising from the station which was the cause of the show's cancellation. For the next 7 years Kimmel continued his career on the radio with a five year stint as "Jimmy The Sports Guy" in Los Angeles. It was there he met Adam Carolla. Carolla co-hosted the syndicated radio call-in program Loveline from 1995 to 2005 as well as the show's television incarnation on MTV from 1996 to 2000. He was the co-host and co-creator of the television program The Man Show (1999–2004). The two became close friends.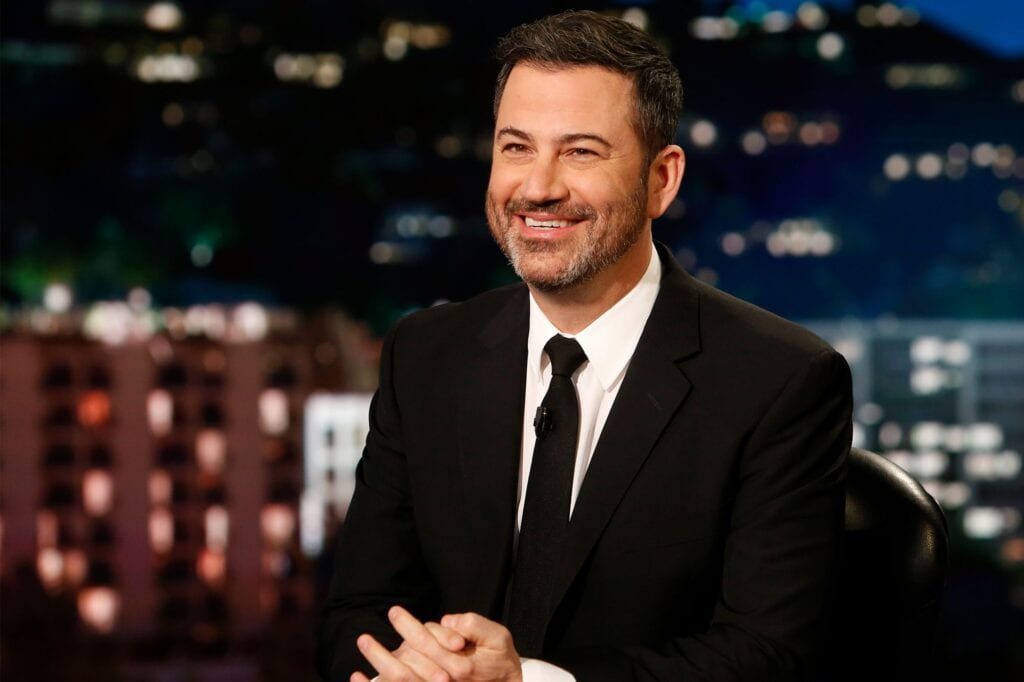 Jimmy Kimmel translated his career on to television. He co-hosted the Comedy Central series "Win Ben Stein's Money". He won an Emmy award for Best Game Show Host. He had several contracts with Comedy Central hosting and appearing on other shows with his friend Adam Carolla. The two created "The Man Show" in 1999. The show became the network's highest rated series at the time and the network allowed Kimmel and partner Carolla to produce and create more shows for the network including Crank Yankers.
Jimmy created a pilot for his late night talk show which got picked up by ABC and premiered in 2003. Jimmy Kimmel Live! airs worldwide on various outlets.