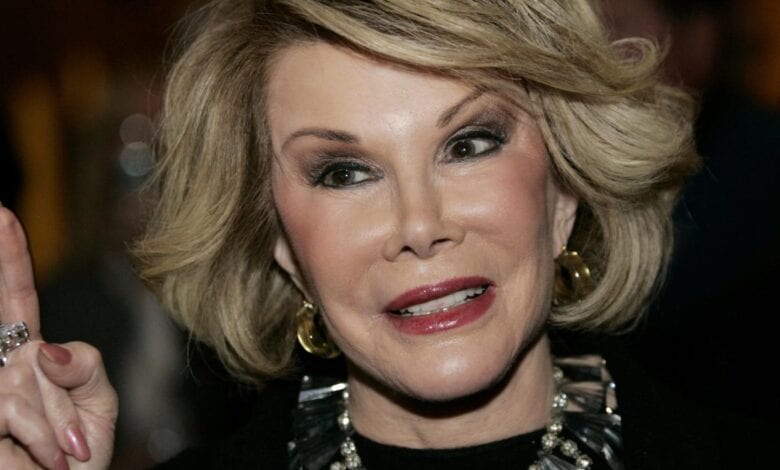 Joan Rivers has been in the entertainment business for over 50 years. Joan Rivers has acted, produced, written and directed over 100 productions in film and television since her debut on Late Night television with Johnny Carson in 1965. Today in 2013 the 80 year old comedian is one of the highest paid on television. She co-host Fashion Police a weekly news, talk-show about the latest red carpet and every day fashion trends of Hollywood celebrities. Rivers adds her comical insults and outrageous critiques of today's biggest stars. The show garners over 2 million viewers per episode on Friday nights becoming E!'s top 5 highest rated series just behind E! News and Keeping Up With the Kardashians. With Fashion Police heading towards it's third season on E! network with 218 episodes behind them Rivers is looking for another pay raise. Her salary is rumored to be bumping up to $1 million for two more seasons. Her success might explain her $150 million.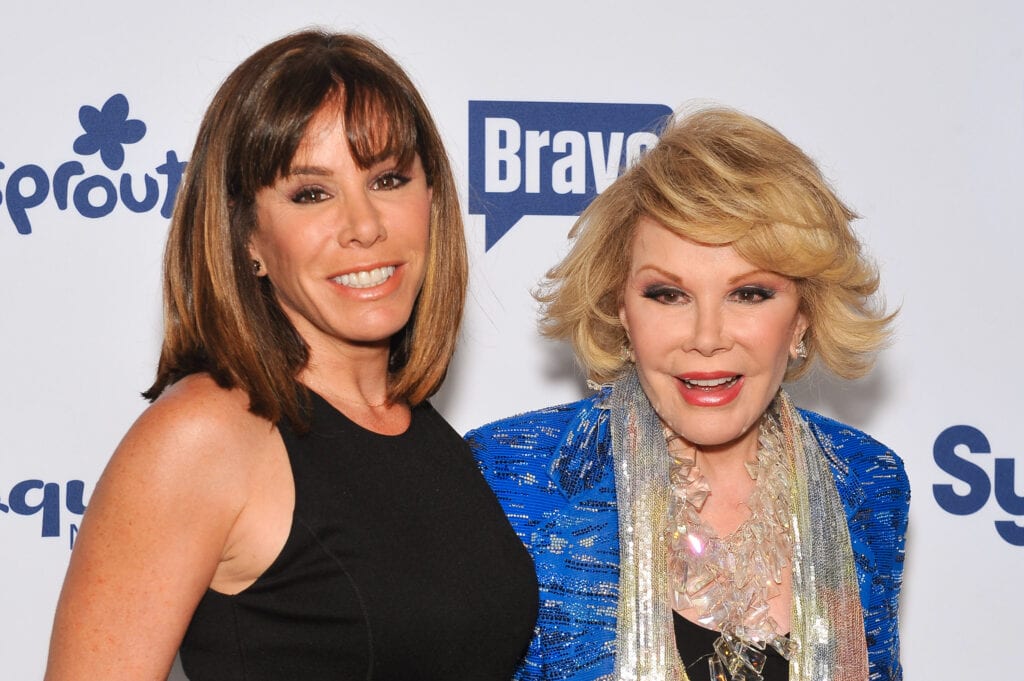 The 'Queen of Comedy' was born Joan Alexandra Molinksy in Brooklyn NY in the 1930's. Rivers was born to immigrant parents who were of Russian and Jewish descent. She worked random jobs while attending college in Connecticut. Rivers also moonlighted as a stand up comedian at several clubs in NYC. She hired an agent who would help her expand her career into acting and stage. He also suggested she change her name to Joan Rivers. After getting her Bachelors in English Literature and with 2 years of working as a writer for an ad agency, she made her television debut writing for the Tonight Show with Johnny Carson. In the 50's and 60's she continued writing and producing for several television shows.
Rivers branched out and created and hosted her own talk show called the Joan Rivers Show. She won a Daytime Emy and it ran for five years on Fox. Shortly after she began her relationship with E! hosting red carpet events like the Golden Globes, Academy Awards and Grammy specials with her daughter Melissa. Rivers began selling her own line of jewelry and accessories on QVC called the Joan Rivers Collection. She and her daughter Melissa teamed up again for another television endeavor on WEtv now in it's fourth season. On March 5, 2013, Joan launched a new online talk show called In Bed With Joan through YouTube, in which each week she has a different celebrity guest that "comes out of the closet" and they talk about various topics. The show takes place in Joan's bedroom, which is in Melissa's house in Malibu, California.