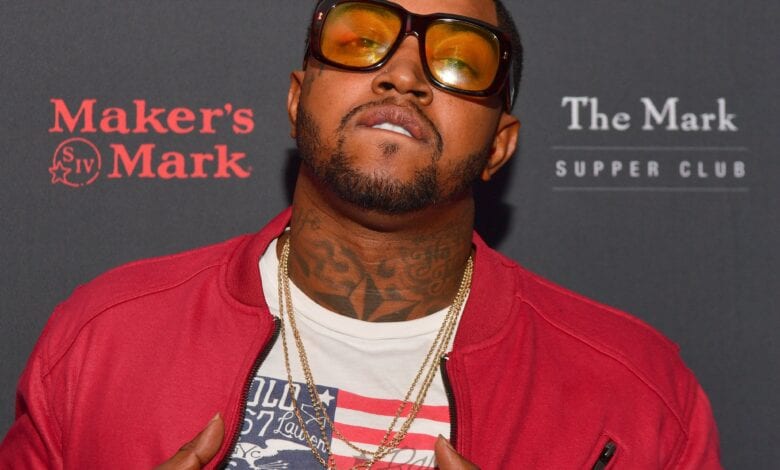 It's no doubt that struggling rapper turn Reality Star Lil Scrappy is one of the hottest men on television. His don't care street swag and country accent has millions of viewers tuning in every Monday to LHHATL. You've seen glimpses of the beautiful artwork on his arms but here we will break down his tattoos and the meanings.
Scrappy's music career sparked then fizzled in a short period of time. You might remember when he was the hottest thing out of Atlanta. The then 19 year old rapper was crowned the "Prince" of the South. His music collaboration with rap's hottest and most recognizable producer then Lil Jon helped him garner stardom. Before hitting the radio Scrappy got his first tattoo when he was 18 years old. "God's Thug" written above a cross is located right above his belly button.
Next Scrap got tatts on his right arm, a classic saying "Laugh Now Cry Later" with theatre mask. The mask are not associated with the saying but it has become a symbol for tattoo enthusiasts to use with the traditional saying.  The mask come from the Greek theater and the Greeks traditionally only had two types of plays, tragedies or comedies, so the association is fitting. He later got a tattoo portrait on the same arm symbolic of his stage name "Lil Scrappy". On the left shoulder is tattooed "G Up" which represents his life in the streets and on his triceps is an image of a microphone. Both tattoos serve as juxtapositions to his life in the streets and life on stage.
Scrappy's most meaningful tattoo is on his chest. When his daughter was 4 he got her portrait tattooed. To this day he and baby mother Erica Dixon are still in and out of the court room with custody issues and child support discrepancies. The couple show respect for each other on instagram claiming to be at a resolve with their parenting and relationship.  On his left chest is a cross in the ground saying "Keep It 100". It symbolizes how he will be real till the day he dies.  His latest tattoo is located right on his neck. A Six point nautical star that is worn by people for whom religion plays a large role in life. The six-pointed star is reminiscent of the Star of David, as well as some pagan designs.