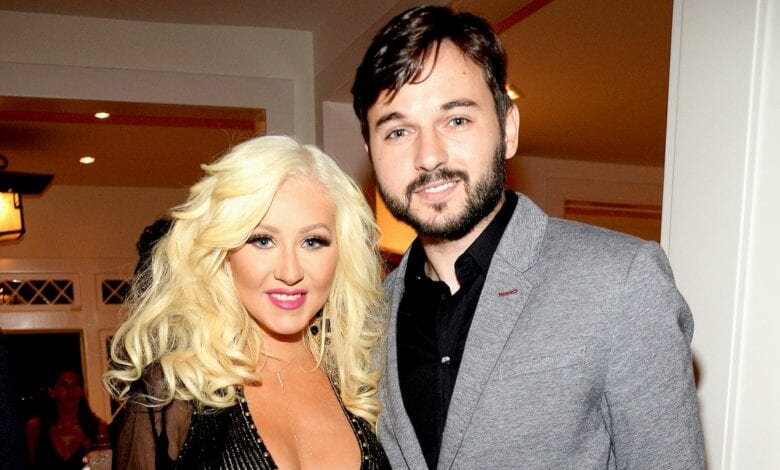 Birthday: April 14, 1985
Birthplace: Bergen County, New Jersey
Occupation: movie production assistant
Net Worth: $100K
Digging info on what former pop princess Christina Aguilera has been up to I couldn't help but find article after article on her beau Matthew Rutler. The Hollywood production assistant looks almost like her ex-husband Jordan Bratman. The couple divorced in 2011 after a 6 year marriage. Rutler has been keeping his wife company while she was on a 1 year hiatus form the Voice. She left the popular reality competition in 2012 with hopes of restarting her music career. Her seventh studio album Lotus was a flop from the beginning with poor critical reviews and mediocre album sales she was doomed. But NBC welcomed the singing diva back as she seemed to be missed while Shakira took her seat on the Voice.
Matt Rutler has been dating Aguilera since 2010 when her son Max was 2 years old. Christina also got immediate approval from Matthew's mom Kathleen. His birthday is April 14 1985 which makes him a Taurus. He is a well educated guy. Matthew went to North Bergen County high school in New Jersey. He attended Roger Williams University in Rhode Island and studied business and music. He graduated with his Bachelor's in 2007.
After graduating college Matthew took a job in Hollywood as a production assistant and has been working there since 2009. He's worked on films like Grown Ups, the sequel and the Oscar nominated film "The Social Network".  He has probably one of the least respected jobs being ordered to get coffee for actors, get food and small things like. Nothing special. It's hard to believe the woman  ranked her 58th on their list of the 100 Greatest Singers of All Time  would be dating someone so regular. Matthew also is musically gifted. He plays guitar for a band called Nate Modd Band. With a net worth of 100K we know Christina who is worth over $75 million in 2013 is the bread winner. He currently lives with the Pop singer in Beverly Hills mansion with her son.
He was currently featured in Aguilera's video for her single Let There Be Love.