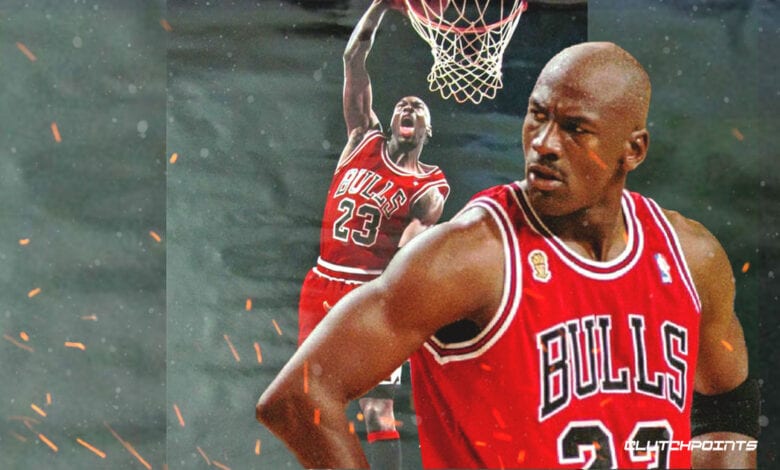 Birthday: February 17, 1963
Birthplace: Brooklyn, New York
Spouse: Yvette Prieto
Children: Marcus, Jasmine, Jeffrey and twin daughters Ysabel and Victoria.
Net Worth: $1 Billion
Salary: $1.6B
We had to update the page after Forbes did real calculations on Jordan's financial status. They estimated Jordan to be worth at least $1.6 billion. Thanks to his investment in the Charlotte Bobcats now the Charlotte Hornets Michael Jordan invested $416 million into his portion of the team and outside of the team he's worth $750 million. After subtracting all the cash Jordan has invested in the team, Forbes estimates his net worth outside of the Hornets to be $600 million, giving him a net worth of a $1 billion.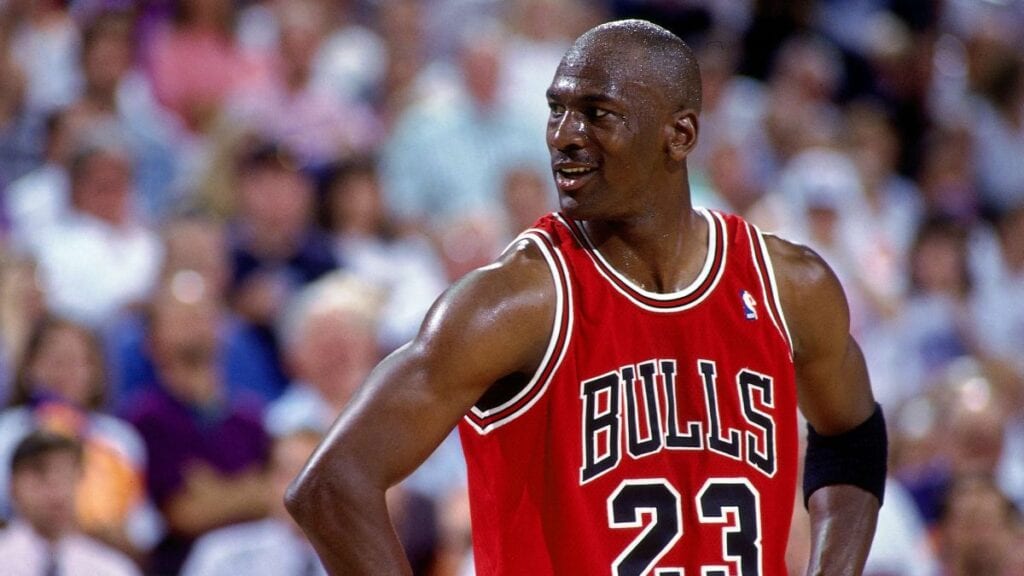 According to figures posted by CelebrityNetWorth.com Jordan still earns $60 million a year from revenue of his Jordans. Wow. It's odd that a majority of the people paying upwards $350 for a pair of Retro 3's make less than $20,000 a year. But can we blame Michael Jordan and Nike because our priorities are jacked. The Jordan Brand is the biggest selling athletic brand every year. According to Forbes Jordans are a $2 billion brand and in 2013 sales made record highs. Jordan's reached over $2.5 billion in retail sales last year. Michael Jordan reportedly cashed in on $90 million in bonuses and revenue. Mind blowing for shoes that cost $2 a pair to make. (What am I doing wrong?!!! SMH)
Despite earning millions from just his name Michael Jordan earned his wealth through a record breaking NBA career. The number 23 has been worn by greats like Lebron James to pay homage to the man who paved the way for some of the league's currently best players. Jordan has won 6 NBA championships with the Chicago Bulls. He's also been an MVP Finals MVP 6 times, 10 time All NBA First Team pick, 3 times AP Athlete of the Year and acknowledged countless other times throughout his career. Jordan has a 30.1 point per game average and since his debut in 1984 he's scored over 32 thousand points.
Michael Jordan's legacy is cemented in sports history and with his outstanding athleticism he has become a brand and business in itself. Outside of his billion dollar deal with Nike, Jordan has landed contracts with Hanes, Gatorade and McDonalds. He even owns a franchise a restaurants Michael Jordan steakhouse in Chicago, New York and Connecticut.  Michael Jordan is currently the owner of Charlotte Bobcats.