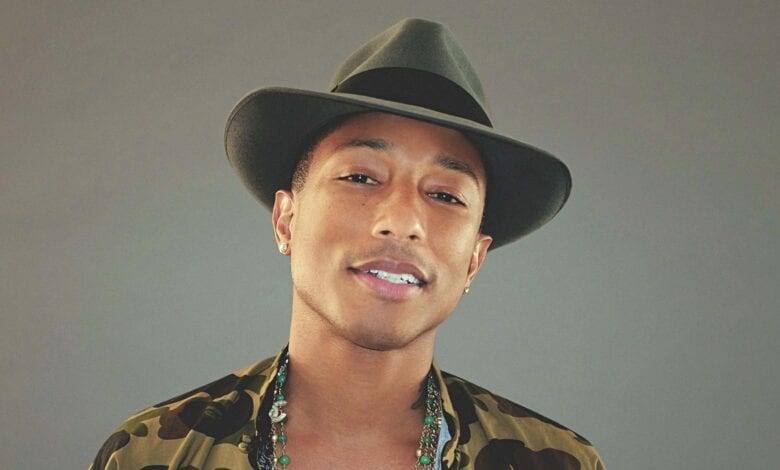 Pharrell Williams at the 2013 BET Awards with Charlie Wilson, Snoop Lion and Justin Timberlake
Music producer, songwriter, and fashion designer 40 year old Pharrell Williams is responsible for creating the careers of dozens of the biggest artist int he industry. His creative and sometimes astronomical approach to creating music has catapulted him to surmountable success and recognition. He has created number 1 singles for Jay-Z, Daft Punk, Robin Thicke, Britney Spears, Justin Timberlake, Snoop Dogg, Busta Rhymes, 2 Chainz, Eve, Nas, No Doubt and on and on.
He has been honored numerous times by Billboard, Grammy, Vibe and Bet for his songwriting and production. In 2009 a big honor from Billboard naming Pharrell and the Neptunes the Top producers of the decade. This why he is worth an estimated $155 million. But according to Forbes he refuses to allow the financial magazine publish his earnings on net worth which is why he has never been on Forbes top rappers list. With all the hits and business ventures he is constantly cranking out he may have been above the pack.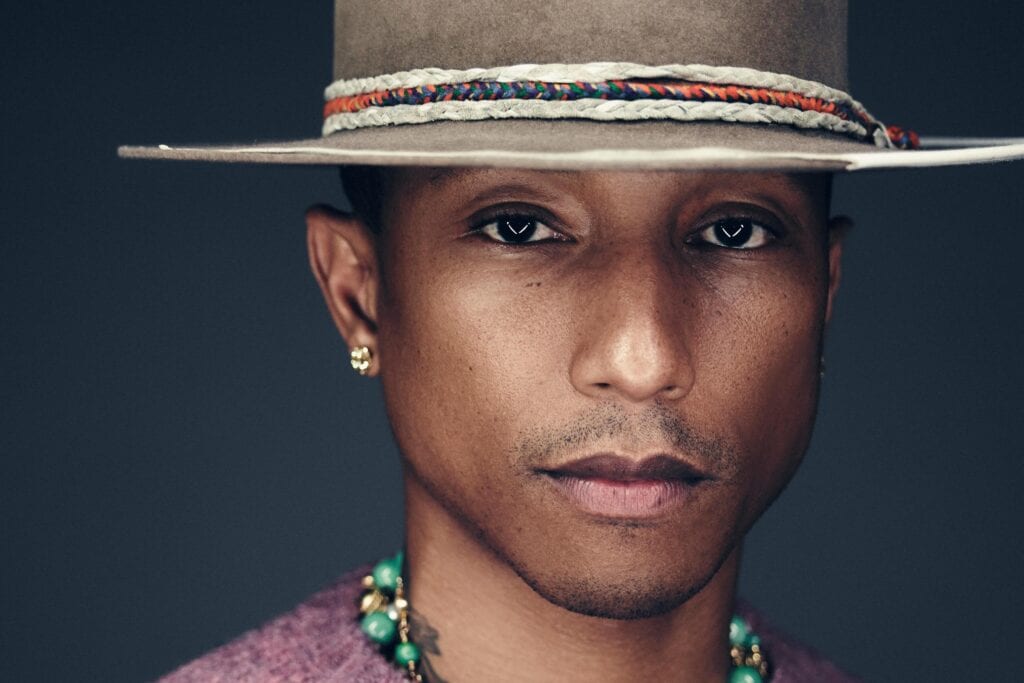 It all in began in 1992. That year, Pharrell helped Teddy Riley write his verse for Wreckx-N-Effect's "Rump Shaker," and created The Neptunes, a production duo that included him and longtime friend and collaborator, Chad Hugo. He and Chad were childhood friends growing up together in Virginia Beach. They always found a way to share their love of music. There were days in the summer they would sit at busy street corners banging trash can lids and buckets playing music for people passing by. His first job was working as a cashier at McDonalds in 1997.
2009 Pharrell and designer Nigo posing for BBC Ice Cream lookbook
With almost 15 years at the top of his game he has found away to use his creativity in other ventures tripling his net worth. He created the street wear line Billionaire Boys Club and Ice Cream. The label was designed in collaboration with Bape creator Nigo. He has since become the creative director at the online retail giant Karmaloop.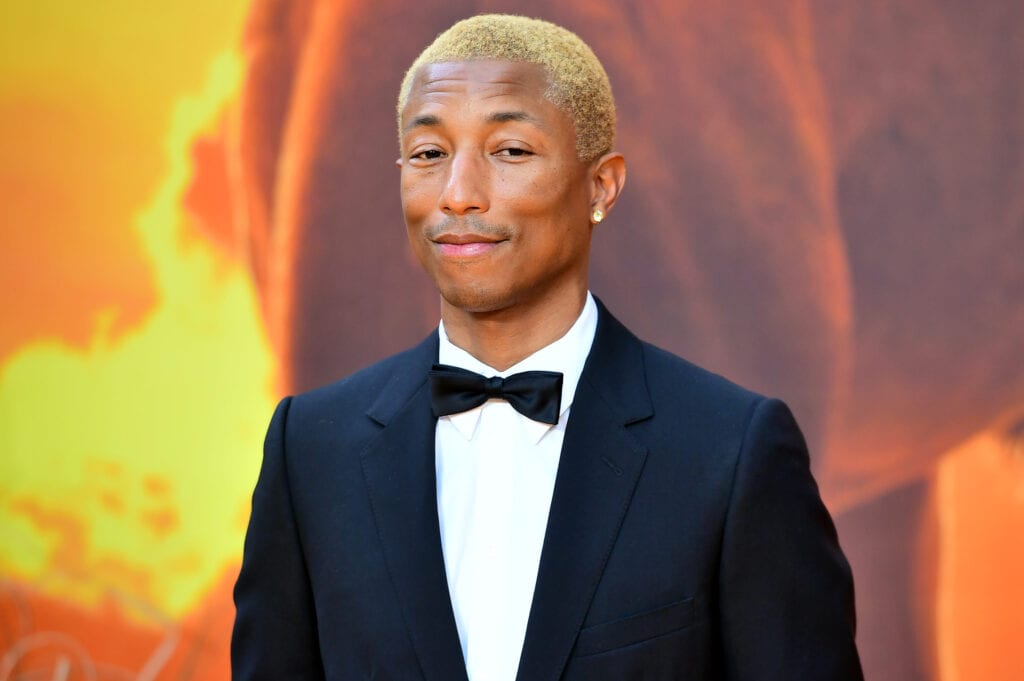 His net worth continues to bloom as he returned to the top of the music world with new singles released by Jay-Z on Holy Grail Magna Carta, Beyonce's Grown Woman, 2 Chainz Feds and several collaborations with Daft Punk on their 2013 album Random Access Memory.
Today Williams has over 20 cars worth an estimated combined value of $5 million. One of his favorites is a Black Ferrari Enzo he purchased in 2008.
His greatest gift to the world was the birth of his son Rocket Man Williams in 2008. He has definitely matured as his celebrity exes have claimed that he was unfaithful and promiscuous. In 2009 he underwent several procedures for tattoo removal. He turned 40 in 2013 and dropped $100 million on a youtube project called i Am Other. But producer Will I Am is suing him for the use of "I Am". Are you kidding me?
Facebook Comments