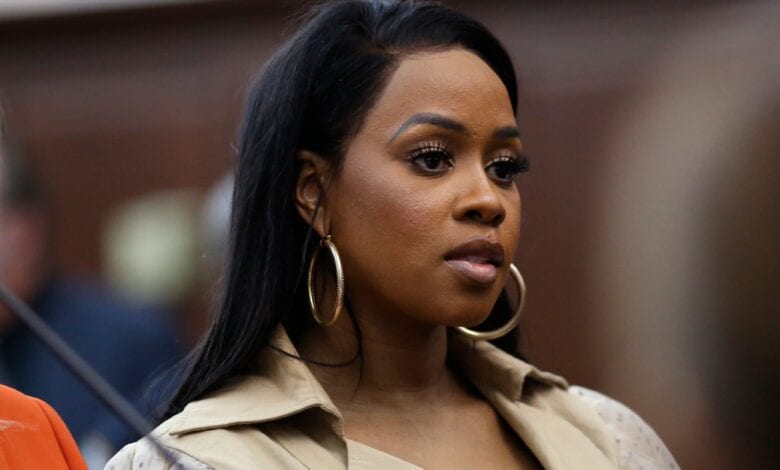 Birthday: May 30, 1985
Birth name: Reminisce Smith
Birthplace: Castle Hill, Bronx
Net Worth: $2 Million
This season of VH1's hottest series Love & Hip Hop might be the best yet. After 6 years of showcasing lackluster music industry hopefuls, season 6 follows Remy Ma and her relationship with Papoose. Since she finished her stint in prison Remy is back and in high demand. Some of the biggest labels have been chasing her down to sign her and artist have offered big money to get her featured on a track. But what's great about this season is Remy is not only sharing the highs and lows of rebuilding a music career but allowing fans and viewers an in depth look into her love.
Remy Ma and Papoose got married before she went away to prison. She served a 6 year sentence for illegal weapon possession and assault. Luckily, she has her husband Papoose and son to hold her down as she eases back into her life and career. In fact, the rapper said Pap would visit her practically everyday and despite how trying their circumstance was on the relationship, he stuck by her through her sentence.
In her first interview since getting out Remy explained to Sister 2 Sister why she's dedicated to making things work with Papoose.
"That's right. In a marriage you get a visit 8:30 in the morning until 3:30, Monday through Friday. Then your weekends alternate. And he was there. If you saw my first year, every single day, Monday [through] Friday — canceling whatever he had to do for shows and interviews — he was staying in that prison with me from 8:30 in the morning to 3:30. Then we'd stay on the phone until 5 or 5:30 until lock-in," Remy Ma recalled. "It was crazy looking back at it now because I just had to tell him one time, like, 'Yo, you can't stay here every day with me.' I think he kinda felt, 'Well, as long as you're here, we're both here.'
Remy's longtime friend Rah Ali will be helping her plan their wedding. It might be one of the few bright spots in the new season while we watch Yandy SMith get separated from Mendeecees Harris. He was recently convicted of drug trafficking and sentenced to 8 years behind bars.
When Remy was released she was bombarded with big offers for reality television but you know the queen of "real tv" Miss Mona Scott was the only one to entice with a big enough contract. Allegedly Remy is being paid $1 million this season $76,000 per episode almost matching NeNe Leakes outrageous $80,000 per episode of Real Housewives of Atlanta.
But Remy's hefty price tag is worth since fans have been waiting for her to drop new music and return to the stage.
Get More:
Love & Hip Hop 6