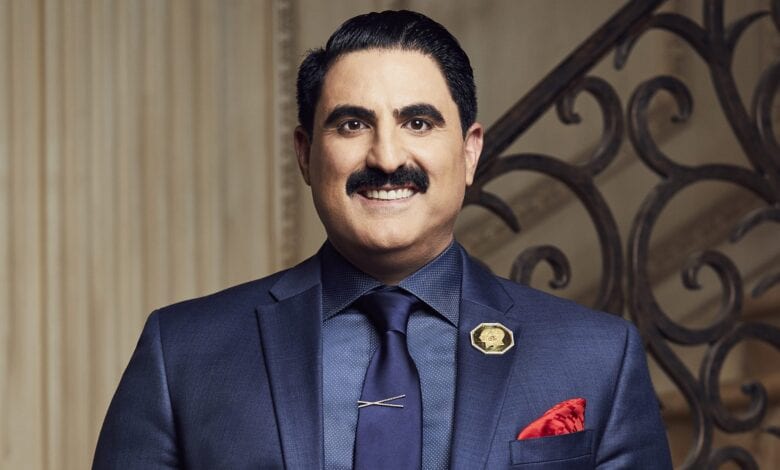 Shahs of Sunset star Reza Farahan is sitting pretty on millions of cash. He comes from a wealthy family but the reality star earned millions on his own from selling real estate and his earnings are not slowing down. Bravo has agreed to give the entire cast a pay raise in season 3 and now Reza makes over $100K but thats chump change when you've earned $7 million in commission from selling real estate.
The series is produced by Ryan Secreast who also is responsible for developing the Kardashians on E. Reza gained his net worth working as a Real-Estate agent in Los Angeles. The show was developed after Secrest met Reza while looking for a home. He was interested in his personality and ran into him during several social outings. He was no doubt the first person cast in the show. It was initially picked up by bravo for six episodes but due to its popularity Bravo called for a second and potentially third season.
He was born in Iran and his family migrated to California when he was 9. Farahan has had his mustache for only 2 years. It has taken a life of it's own as the seventh cast member of Shahs of Sunset.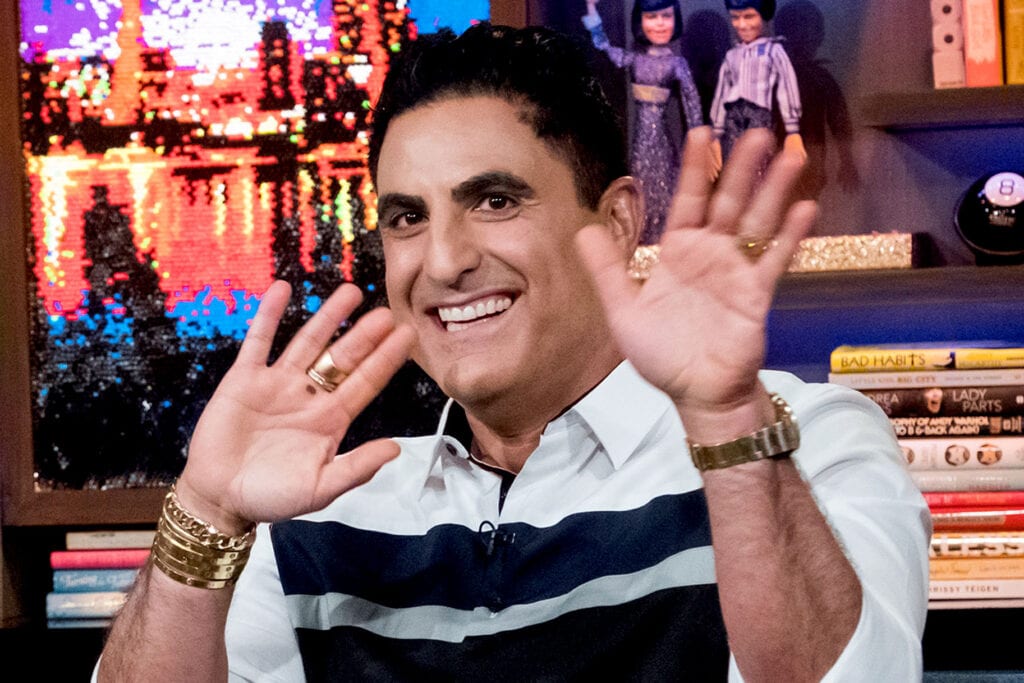 In the first interview from Reza Farahan before he became the fabulous, eccentric and outspoken gay on Shahs of Sunset. He was raised in Los Angeles and is 100% Persian. He explains he got into real estate 15 years ago like his friend Mike Shouhed. He and bestie MJ work for the same real estate agency and have been friends since High School. Reza sells high end homes and mansions which affords him his extravagant lifestyle. He grew up in a wealthy family that migrated from Persia but Reza has established a financially successful career on his own selling million dollar homes earning north of $1.5 million a year.
Like the others he got on the show to show the diversity of the Persian community. He being a homosexual shares his sexuality which opens doors for the Middle Eastern American culture which condemns homosexuality. Persians are one of the most stereotyped group of people in America. Since the 9/11 attacks the religion and community has gotten a bad reputation with many Americans immediately calling Muslims terrorist. People also assume every one works in the oil industry which is how they established their wealth in the country. Reza also hopes to give anyone watching the confidence to be themselves and not shy away form heir sexuality.
He is outspoken and has never tried to hide his sexual identity. Farahan is one of the more eccentric stars of Shahs of Sunset and has become a fan favorite. He keeps it 100%. Persians as he describes are family orientated, flamboyant and very diverse. Check out this hilarious clip of Reza calling himself a tub of lard.