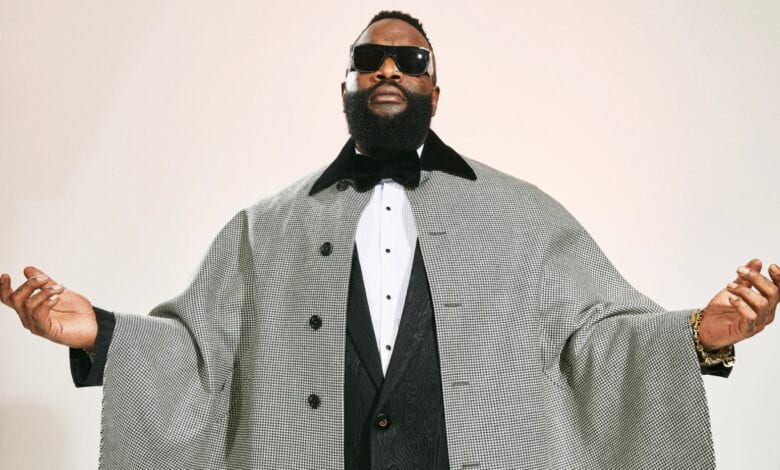 One of the hardest working rappers in the game. A Street hustler turned his gritty life story in lyrics of some of the top rap songs of the year. After selling millions of records, Rick Ross has lent a hand giving light to other up and coming talent by creating Maybach Music. The newly formed label is home to some of the freshest MC's including Wale, Meek Mill, and more. In 2013 it doesn't look like his hustle is slowing down with endorsement deals, a potential sunglasses line and a book on the way rapper Rick Ross is becoming a Media Mogul.
Raised near the port of Miami William Leonard Roberts II grew up a long ways from the lavish life he details in his records. He was raised by his single mother Tommie Roberts after moving from Mississippi. His parents divorced when he was 7 which forced his mother to raise him on her own. While Tommie worked as a nurse Rick Ross. It was an initial struggle but after 10 years of savings his mom was able to purchase a home in the suburbs of Miami Gardens. Ross excelled in academics and was popular among female students at his high school. He drove a blue white Chevy Impala that was given to him after fixing a neighbor's car. To keep it from getting stolen he would remove the steering wheel and carry it with him.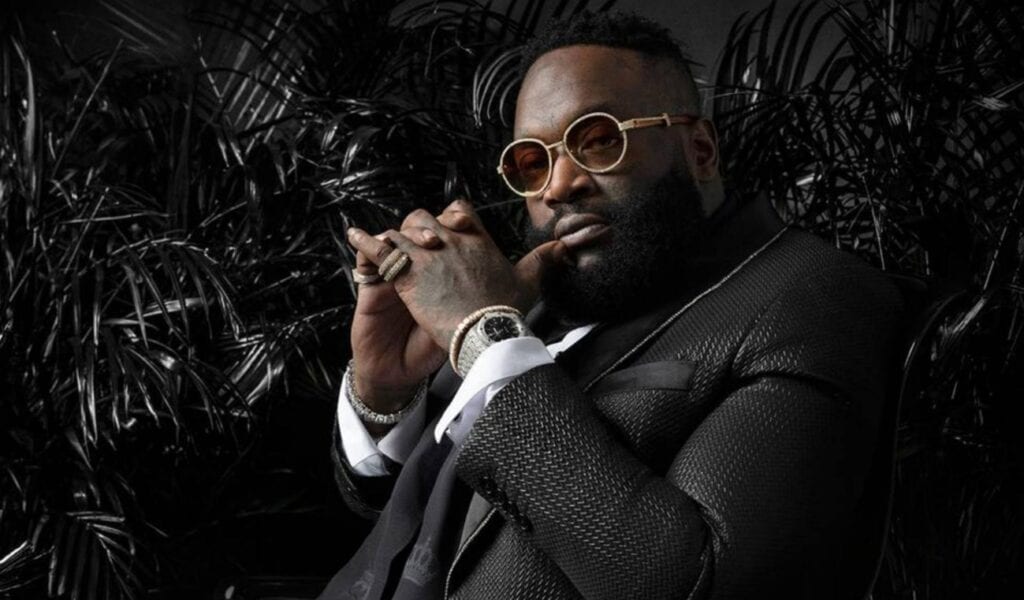 Ross also showed a strong passion for football. He received a scholarship to Albany State University in Georgia. He had dreams of playing in the NFL but after only one semester he dropped out of college where he studied Criminal Justice. Although he doesn't show much fondness for the law of authorities in his music Rick Ross served in the justice system as a Correctional Officer. He earned over $30,000 a year before he quit to pursue his rap career full time.
Rick Ross has sold over 4 million albums world wide and gets 3% of his artist album sales who are signed to Maybach Music Group. Yes French Montana, Wale, Meek Mill and Omarion all fork over a percentage of their album sales to Rozay. He had a $1 million deal with Reebok which he lost thanks to a line form one of his songs suggesting he drugged and raped a girl. But with noise from fans and music insiders Ross might be signing back on with the sneaker giant in a deal worth $2 million for his own line of sneakers. No doubt this will draw even more criticism from the media but Reebok is banking on the publicity after the sales of Tyga's T-Raww dropped and didn't meet expectations.
Rick Ross also recently bought a silver Maybach. It might not sound like news but for someone who has released over 5 parts to a song entitled Maybach this is his first Maybach vehicle he actually owned. Yes the rap star who raps about a life on exotic islands with dark skinned and light skinned women wearing nothing but bikinis and high heels admits this is his first Maybach purchase. The cars is worth almost $500,000.  But Mercedes who created the vehicle announced this will be the final year of sales. The company had high hopes for the $500,000 car expecting it to compete with classics like Rolls Royce and Bentley. But sales have been slow and Mercedes lost over $1.2 billion for poor sales spending billions to produce the inventory that wasn't sold.