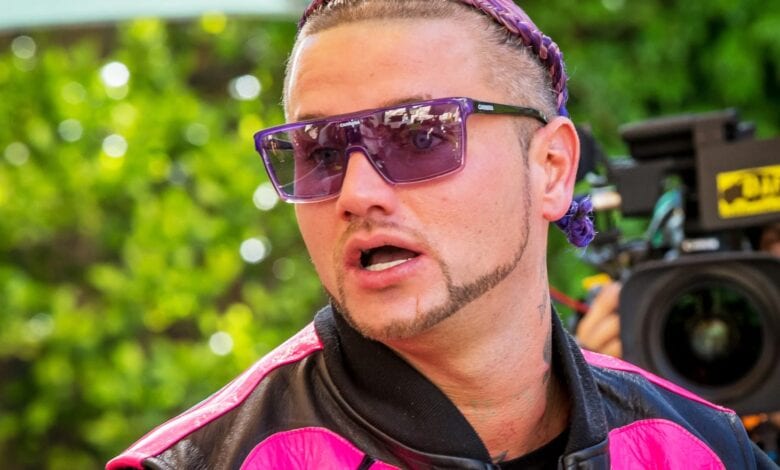 Flamboyant white rapper Riff Raff is known for his colorful personality and ratchet lyrics. But behind the gold teeth and over excessive body art is musical genius. He has garnered millions of twitter followers from his outrageous youtube videos and somehow has managed to turn his image into a deal with $2 million.
Jody Christian was born in Houston Texas and made an appearance on the MTV series From G's to Gents. Although his appearance on the show was short lived he built a name for himself as his name received more Google search queries than the show itself. With a little bit of fame he began creating amateur videos on youtube of his freestyles. Rapper Soulja Boy took notice and signed him to a development deal. Riff Raff quickly cut ties with Soulja Boy when his recorded music was being shelved. He claims Soulja was too busy focusing on his own music career.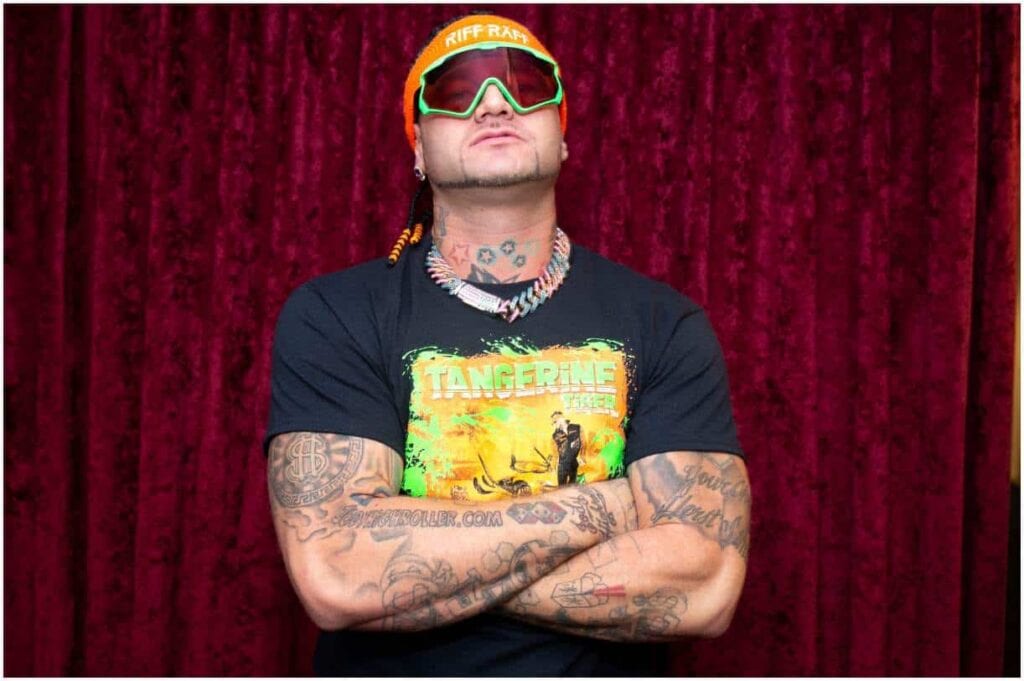 While recording his never released material under Soulja Boy he teamed up with producers Harry Fraud and Diplo who he alter signed a deal with in 2012. He dropped several mixtapes Summer of Surf, Birth of an Icon, Hologram Panda and most recently Neon Vibes set to drop in August. Recently more music executives took notice of the flamboyant rapper including Don Cannon. Def Jam Recordings has named Don Cannon VP, A&R, according to a statement by Karen Kwak, EVP, head of A&R, Island Def Jam Music Group. Mr. Cannon will oversee current and new artist projects, and will actively seek out, discover and sign new talent to the label. And guess who one of those new talents are….Riff Raff.
He is still scheduled to drop his mixtape in August. His deal with Def Jam is based on certain conditional terms. Although he signed to do 3 albums the company can still drop him. This condition is based on a number of factors. What's good about the conditional terms is that Riff Raff will not be required to pay back the advance. Although the deal with reportedly worth $2 million the advance is only $500,000. The remainder of the cash will be given upon album completion which is purely based on the label's definition of completed. Okay, so maybe it isn't all good.