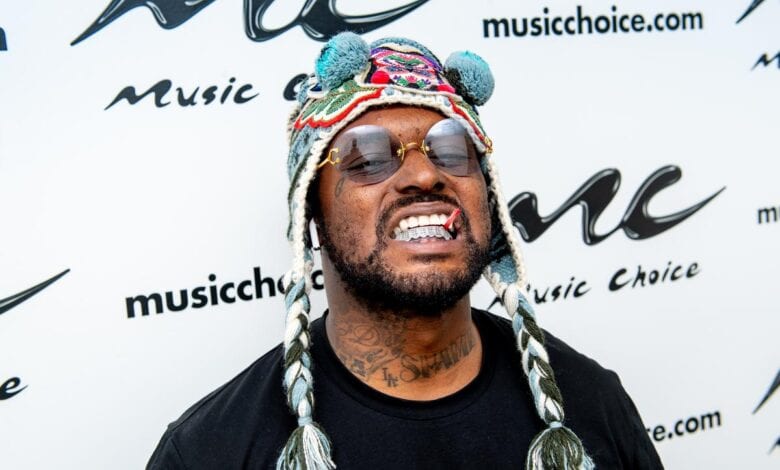 It's been an extraordinary year for hip hop in 2013. Kendrick Lamar, A$AP Rocky, Kid Ink and Childish Gambino emerged with strong sales of their debut albums plus Grammy nominations. But in 2014 SchoolBoy Q might be leading the pack of fresh artist hoping to mimic the same success of their predecessors. In February he dropped his highly anticipated album Oxymoron. The album is expected to debut at number 1 with sales of over 100,000 copies the first week. His net worth is estimated at $500,000. But with his growing popularity and critical acclaim SchoolBoy Q could expect to be a millionaire by the summer.
Quincy Matthew Hanley was born not far from rapper Kendrick Lamar. Quincy grew up in Los Angeles California. He was an army brat growing up. His father and mom served in the Army but they divorced while they were still enlisted. His mom wanted a fresh start so she gave Quincy a different last name and moved to Texas when he was 2 years old. The early part of his childhood was pretty normal. But as he got older Schoolboy was introduced to drugs, guns and violence thanks to his Uncles. Quincy was a nerd in school and carried himself that way with the glasses and khaki pants. He claims it was his classmates who teased him that gave him the nickname schoolboy. He excelled academically with a 3.3 GPA in high school and displayed a strong athletic ability on the high school's football team.
Schoolboy attended college for a short time but failed to graduate. He claims his attention was always diverted by the streets. As a senior he joined a gang and started carrying weapons. He was part of the 52 Hoover Crips.
Q also sold Oxycontin, marijuana and crack cocaine as a way of making ends. Q claims he was arrested twice. The second time was when he was 21 in 2007 and the courts gave him a second strike which forced him to straighten up to avoid a lengthier prison sentence. He served six months in county jail but no records of his criminal history were found under his government name.
Schoolboy Q daughter via instagramSchoolboy began rapping in his early twneties detailing his experiences on the streets. It was an emotional and constructive form of therapy for him that he eventually took serious. In 2006 he began working with the Independent label Top Dawg entertainment. He released two mixtapes before dropping his first album Setbacks in 2011. In 2010 he had his first child, daughter Joy. She was featured on several of his records. In 2013 Q landed a major deal with Interscope Records worth $2 million. The deal is for 5 albums. Oxymoron became his first record with the label who shelled out $200,000 to acquire top producers and featured artist such as Pharrell, Boi 1Da, and Mike Will Made It.