Tips
Shipping Container Hire vs Self-Storage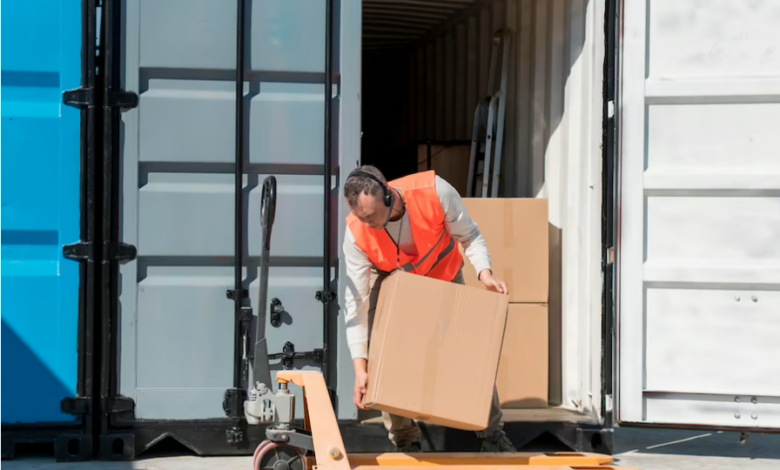 When you're bursting at the seams with stuff and need extra storage space, you have two popular options: self-storage or shipping container hire. But between these two handy storage solutions, which one of these shipping container services is better?
Self-Storage is a service companies provide that lease storage space to individuals or businesses. It can be in the formation of a room, locker, container, or outdoor space.
Shipping Container Hire involves renting a shipping container delivered to your desired location. These containers are typically made of steel and come in various sizes ranging from 8ft to 40ft.
The Pros and Cons of Self-Storage
Pros
Self-storage eliminates the headache of complicated rental procedures and the burden of transporting your own container.
Some self-storage facilities offer temperature and humidity control to safeguard your belongings from extreme weather conditions.
Security measures such as CCTV cameras and security staff provide extra peace of mind.
Cons
Some storage facilities may have limited access hours, which can be inconvenient if you need to access your items outside those hours.
Finding the ideal storage space for your belongings can be tricky when units come in predetermined sizes.
The cost of self-storage can add up over time, especially if you require a larger space.
The Pros and Cons of Shipping Container Hire
Pros
Shipping containers can be delivered right to your doorstep, making storing your belongings easy and efficient.
Some Shipping Container companies even offer Serviced Storage, meaning they will pack the Shipping Container for you.
They are mobile, so you can opt to have the container stored at your premises or a Storage Facility.
You can choose from a variety of sizes depending on your needs and budget.
Renting a shipping container can be an affordable alternative to self-storage.
Cons
Although containers have locking mechanisms, the level of security is not as high while being stored at your premises compared to when they are stored at a storage facility.
If you decide to store the shipping container yourself, you need to find space at your home or business.
How to Estimate How Much Space You Need for Storage?
Estimating the amount of space you need can be tricky, but it's essential to avoid overpaying for too much space or leasing a storage container that's too small.
Here are some tips to estimate how much space you need:
Make an organized inventory of all the items you want to store, from small to large.
Categorise items based on size and weight.
Determine how much floor space each category of item needs.
Estimate the total volume of things based on their floor space requirement.
Add at least 10% to your estimated total volume to accommodate any additional items you may want to store.
What's the Better Choice?
When it comes down to it, shipping container hire may be the better choice for many people looking for extra storage space. With flexible sizing options, lower costs, and the convenience of delivery, renting a shipping container can be an ideal solution for both short-term and long-term storage needs.
Although self-storage does offer climate control and heightened security in some cases, for many, the trade-off in cost and convenience may make shipping container hire the superior choice.